Medical Malpractice Settlements, Recoveries Only Paid in 20% of Cases: Study
August 19, 2011
By: Staff Writers
The findings of a new study reveal that only a very small fraction of patients who could file a medical malpractice lawsuit ever actually pursue a claim. However, only one out of every five that are pursued ever result in a settlement or monetary award. 
The research was published in this week's edition of the New England Medical Journal. Using physician-level medical malpractice data, researchers determined that about 7.4% of all physicians face the risk of a medical malpractice claim each year
Neurosurgeons and thoracic-cardiovascular surgeons faced the most risk, with about 19% of each facing a lawsuit each year. The least sued were pediatricians and psychiatrists, with only 3% of those health care professionals being sued annually.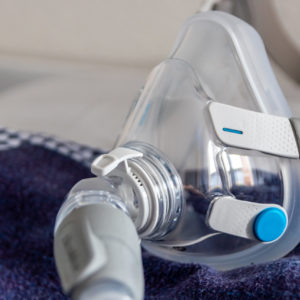 Did You Know?
Millions of Philips CPAP Machines Recalled
Philips DreamStation, CPAP and BiPAP machines sold in recent years may pose a risk of cancer, lung damage and other injuries.
Learn More
Cumulatively, about 75% of low-risk health care specialist physicians can expect to face at least one claim by the age of 65, while nearly all (99%) high-risk specialists can expect to be sued by that age.
Despite heavy calls for tort reform and claims that medical malpractice suits are driving up costs for doctors by providing windfall verdicts for plaintiffs, researchers determined that only a very small fraction of patients who could file a claim actually pursue a lawsuit. In addition, only about 20% of claims actually resulted in a monetary award or settlement, with average payouts of about $111,749.
The study was funded by the RAND Institute for Civil Justice and concluded that the rate of malpractice claims, even though they do not lead to indemnity payments, as well as the cumulative career risk that a physician may one day face a lawsuit, is a likely explanation for the perceived medical malpractice risk among doctors in the U.S.
Many of those doctors, and some politicians, have called for medical malpractice reform and caps on award amounts. They argue that the risk of malpractice claims drives away doctors and increases the cost of health care. However, critics of malpractice reform say that the rate of malpractice claims are overblown and that a real solution would be to prevent malpractice by providing quality care to patients and preventing injury, disfigurement and death that would lead to such lawsuits in the first place.
Cilla

August 19, 2011 at 7:13 pm

Tort Reform is a legal weapon used in Texas against Texans. When there are laws on the books preventing the common man from getting accountability, not telling what will happen. Providing a link to a video that sometimes works, and sometimes doesn't, showing just how Tort Reform is working out in Texas, or not. http://www.youtube.com/watch?v=JT7rxa21_Xo If not accessible, just Google Clevela[Show More]Tort Reform is a legal weapon used in Texas against Texans. When there are laws on the books preventing the common man from getting accountability, not telling what will happen. Providing a link to a video that sometimes works, and sometimes doesn't, showing just how Tort Reform is working out in Texas, or not. http://www.youtube.com/watch?v=JT7rxa21_Xo If not accessible, just Google Cleveland Mark Mitchell, then click on youtube Cleveland Mark Mitchell December 12 1950 - April 26 2008. Thank you for your time, Cilla A Texas nurse and vet
"*" indicates required fields