Medtronic Paradigm Insulin Pump Recall Issued Due to Insulin Delivery Errors
September 08, 2014
By: Irvin Jackson
More than half a million Medtronic MiniMed Paradigm infusion pumps are being recalled worldwide, following reports that suggest programming errors may lead patients receiving wrong dosages of insulin. 
The Medtronic insulin pump recall was announced in an FDA enforcement report issued on September 3.
Medtronic has received reports that users accidentally programmed the pumps to deliver the maximum amount of insulin possible. An urgent medical device safety information letter (PDF) on the issued by the manufacturer in late July.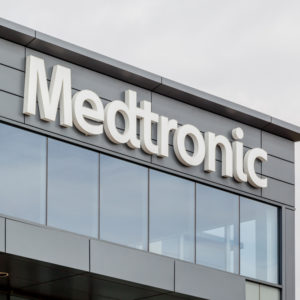 The problem with Medtronic Paradigm insulin pumps involves a button-pressing error, which can cause patients to suffer hypoglycemia (low blood sugar). At least one case of severe hypoglycemia has already been associated with the issue.
"All insulin delivery settings that are programmed through the Main Menu (specifically, manual bolus, basal and temporary basal) can be inadvertently changed by pressing the down arrow button to scroll down from 0.0 units for bolus/basal or 0% (for temp basal deliveries), to the programmed maximum insulin dose," the letter warns. "This may result in an accidental delivery of your maximum allowed insulin dose."
The recall affects Medtronic MiniMed Paradigm Insulin Infusion Pump models MMT-511, MMT-512/712/712E, MMT-515/715, MMT-522/522K/722/722K, MMT-523/523K/723/723K, and MMT-551/751. The recall affects 559,374 units worldwide, with 444,374 sold in the United States.
The company urges anyone who realized that they took a maximum dose accidentally to contact their healthcare provider immediately. Symptoms of hypoglycemia can include trembling, excessive sweating, weakness, hunger, confusion, and headaches. Severe cases can result in unconsciousness, seizures and death.
Medtronic has had a number of problems with its Minimed Paradigm infusion products over the years.
In June 2013, the company issued a MiniMed Paradigm infusion set recall because fluid could get into vents, preventing the pump from priming properly, which could cause severe or even fatal health problems for diabetics.
In 2009, Medtronic Inc. issued a similar recall for approximately three million Quick-set infusion sets used with its MiniMed Paradigm insulin pumps, due to a manufacturing defect that could result in the delivery of incorrect doses of insulin and cause injury or death for diabetics using the Medtronic insulin pumps.
Following that recall, a number of Medtronic infusion set lawsuits were filed on behalf of patients of suffered serious injury or death when they received too much or too little insulin.
Consumers with questions can call Medtronic's 24 Hour HelpLine at 1-866-222-7304.
Ken

October 13, 2021 at 12:13 pm

Had the Paradigm Pump for two (2) years w/o any problems at all. I realize others had serious malfunctions and they should sue. I had a box of syringes that were faulty and leaked, took them court where I lost because they were outdated. That's another story.

ilene

December 16, 2014 at 3:49 am

Does anybody k ow what the alarm number a 47,a 33,a 17 comes up on the Medtronic insulin pump. PleAse share what they mean..
"*" indicates required fields