New Law Requires EPA Approval Before New Chemicals Hit The Market
June 27, 2016
By: Irvin Jackson
Legislation signed into law earlier last week requires new chemicals to undergo a federal safety review before they can be introduced to the market. 
While many Americans likely assumed that the U.S. Environmental Protection Agency (EPA) or some other regulatory agency cleared new chemicals, to ensure they are safe, in truth until now it was just assumed that new chemicals were safe until they started showing negative impacts on the public and the environment.
After President Barack Obama signed bipartisan legislation into law on June 22, this will supposedly change, as all new chemicals must now be approved by the EPA first, and safety reviews for existing chemicals that might be dangerous are being stepped up.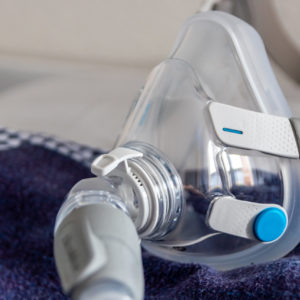 Did You Know?
Millions of Philips CPAP Machines Recalled
Philips DreamStation, CPAP and BiPAP machines sold in recent years may pose a risk of cancer, lung damage and other injuries.
Learn More
The legislation has received mixed reviews. While environmentalists and consumer protection groups have long wanted a more comprehensive plan and for the EPA to step up and protect the public from dangerous chemicals before it is too late, some say that the new law weakens state power to regulate chemicals and does not guarantee that the EPA will get the resources to actually do the job.
The law, known as the Frank R. Lautenberg Chemical Safety for the 21st Century Act (PDF), makes significant changes to the Toxic Substances Control Act (TSCA)
"TSCA was first passed in 1976 to help keep dangerous chemicals off the market and avoid making people sick. Back then, health experts already knew that certain chemicals could cause very serious health impacts, including cancer, birth defects, and reproductive harm," EPA Administrator Gina McCarthy said in a blog post. "While the intent of the original TSCA law was spot-on, it fell far short of giving EPA the authority we needed to get the job done."
For existing chemicals, the new law requires the EPA to establish a risk-based process to prioritize safety reviews of chemicals into high or low priority categories, calls for the agency to start investigating at least 10 existing chemicals simultaneously in the first 180 days, with an expectation that number will be ramped up to 20 simultaneous chemical reviews within 3.5 years.
When a chemical is deemed to pose an unreasonable risk the EPA must take action within two years, with the possibility of an extension to four years. Bans and phaseouts have to occur within five years of an assessment that a chemical is unreasonably dangerous.
For new chemicals, the EPA must review and declare that a chemical is safe before it is allowed on the marketplace and can ban, require additional testing, or place limitations on new chemicals and their uses.
Much of the funding will come from chemical manufacturer user fees. When a manufacturer wants their chemical tested, they must pay 50% of the cost if it's already on the EPA's agenda, or 100% if the EPA has not yet scheduled a review. They will pay fees for submitting test data, for notices of new chemicals, and other activities.
Industry supported the law, saying that currently they face a patchwork of laws enacted at the state level as states sought to fill the gaps left by the EPA and address consumers' chemical concerns. However, critics of the new law says provisions in the act will hobble the states' ability to act if the EPA is not responsive enough to dangerous chemicals.
In addition, environmentalists warn that the new law does not go far enough and does not provide the EPA with enough resources to actually tackle the problem.
The Environmental Working Group notes that there are nearly 85,000 chemicals currently approved for use in the U.S. and that the EPA reviewing only 20 at a time is a small drop in a very large bucket.
"*" indicates required fields