NuvaRing Lawsuits Remain on Hold, As Trial Date Cancelled
January 14, 2014
By: Austin Kirk
A bellwether trial scheduled to begin in the federal NuvaRing birth control litigation has been canceled, as all proceedings in hundreds of lawsuits filed by women throughout the United States remain stayed while negotiations continue in an attempt to reach a settlement agreement in the cases.
More than 1,400 NuvaRing lawsuits have been filed nationwide on behalf of women who allege that the vaginal birth control ring caused them to suffer serious blood clot injuries, such as a pulmonary embolism, deep vein thrombosis, stroke or other health problems.
NuvaRing is a vaginal contraceptive marketed as a "hassel free" form of birth control. However, studies have linked NuvaRing to an increased blood clot risk.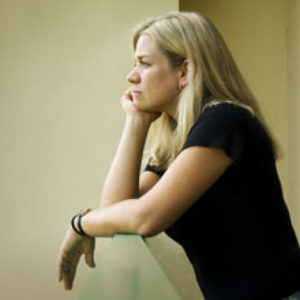 All of the complaints involve similar allegations that Merck's Organon subsidiary failed to adequately research the birth control ring or warn about the risk of blood clots from side effects of NuvaRing.
In the federal court system, cases filed in U.S. District Courts throughout the country have been consolidated for pretrial proceedings as part of an MDL, or Multidistrict Litigation. For the past four years, the cases have been centralized before U.S. District Judge Rodney W. Sipple in the Eastern District of Missouri, where coordinated discovery has been conducted and a small group of cases have been prepared for early trial dates, known as "bellwether" trials.
These early trial dates are designed to allow the parties to gauge how juries may respond to certain evidence and testimony that is likely to be repeated throughout a number of cases.
A complaint filed by Marianne Prather was selected for the first NuvaRing trial date, which was expected to begin on January 27, 2014. However, in October 2013, Judge Sipple put a hold on all discovery, motions and rulings until the end of last year and postponed the start of the trial until April 7, 2014.
In an Order (PDF) issued late last week, Judge Sipple indicated that the trial is now cancelled, and a new date has not been selected. In another Order (PDF) issued January 9, Judge Sipple indicating that all "adversarial litigation" in the cases will remains on hold until at least May 31, 2014.
It appears likely that the the stay remains in effect as the parties continue to negotiate confidentially to reach a NuvaRing settlement that could resolve a large number of the currently pending cases.
The Prather case was originally expected to go before a federal jury in early 2013. However, the case has been postponed several times as the Judge ordered the parties to continue frequent contact with a mediator to discuss settling NuvaRing cases.
In October 2013, Judge Prather ordered all attorneys who represent any plaintiffs in the MDL to provide a "census" of all NuvaRing claims they are pursuing, including both cases that are filed in federal court, filed in various state court or which remain unfiled. Judge SIpple indicated at that time that it was necessary to have a more accurate count of all cases that may be presented against Merck, raising speculation that negotiations may be heading toward a global resolution of the litigation.
If the parties are unable to reach a resolution in a large number of cases, it is expected that the Prather trial will be rescheduled, and possibly other "bellwether" trials will be held involving variations on the common fact patterns to be presented throughout the cases. If a settlement or other resolution is not reached following the bellwether trials, Merck could face hundreds of individual trial dates in U.S. District Courts throughout the country.
"*" indicates required fields