Olympus Duodenoscope Recall Issued Over Elevator Tip Linked To Infections
January 21, 2016
By: Irvin Jackson
Olympus is recalling some duodenoscopes linked to outbreaks of antibiotic resistant infections, indicating that the elevator tip needs to be replaced because it can retain blood and tissue from prior patients, despite rigorous cleaning efforts. 
An Olympus TJF-Q180V duodenoscope recall (PDF) was announced in a letter to healthcare professionals dated on January 15, alerting them that Olympus will begin replacing the forceps elevator mechanism in February. In addition to the recall and repair program, Olympus also says it will begin performing annual inspections of the forceps elevator mechanism.
Duodenoscopes are used during endoscopic retrograde cholangiopancreatography (ERCP) procedures, but difficulties cleaning the devices between patients have resulted in a number of recent hospital infection outbreaks involving aggressive, antibiotic-resistant "superbugs", which have been linked to a number of severe injuries and deaths.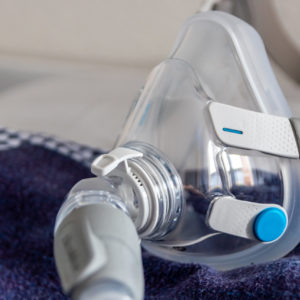 Did You Know?
Millions of Philips CPAP Machines Recalled
Philips DreamStation, CPAP and BiPAP machines sold in recent years may pose a risk of cancer, lung damage and other injuries.
Learn More
National attention has been focused on the problem since a widely publicized duodenoscope infection outbreak at UCLA's Ronald Reagan Medical Center in February 2015, involving carbapenem-resistant enterobacteriaceae (CRE) infections that resulted in at least seven infections and two deaths. At least 200 other patients had to undergo testing after being placed at risk by duodenoscopes manufactured by Olympus Corp.
FDA reviewers determined that the "reprocessing" instructions provided by the manufacturer were inadequate, and that even if the recommended steps were followed to clean the ERCP endoscopes, flaws in the design may allow them to become easily contaminated.
Olympus has also announced that the FDA approved a new version of the same duodenoscope, with the new forceps elevator mechanism. Those scopes are not affected by the recall. The company has also updated the existing Operation and Reprocessing Manual, which will contain new reprocessing instructions.
Olympus has asked healthcare facilities to inspect their inventories and identify any duodenoscopes affected by the recall. The company will contact those facilities and make arrangements for the return of the scopes for the elevator tip replacement. It also calls for healthcare facilities to make sure necessary staff are trained and proficient on the new cleaning instructions.
Duodenoscope Infection Concerns
Earlier this month a report by the staff of Senator Patty Murray, ranking member of the U.S. Senate's health, Education, Labor and Pensions Committee, found that infection outbreaks linked to duodenoscopes were occurring in the U.S. and Europe since 2013 and 2014, suggesting that the FDA has lagged in responding to the problems. The report found that the FDA's current monitoring system for medical devices was not up to the task of identifying problems and protecting patient safety.
According to the report, between 2012 and Spring of 2015, closed-channel duodenoscopes were linked to 25 different antibiotic-resistant infection outbreaks worldwide, which sickened at least 250 patients.
The study also found that Olympus, one of three medical device manufacturers that make duodenoscopes, had seen two independent lab reports by early 2013 warning that closed-channel duodenoscope models could spread bacterial infections even after cleaning. However, the report found that Olympus kept that information from FDA regulators, hospitals and patients.
In May of 2015, an FDA advisory committee determined that the devices "do not provide a reasonable assurance of safety and effectiveness" due to the difficulty cleaning them. The panel said that manual cleaning is still important and needs to continue, but also recommended that the FDA reclassify duodenoscopes from semi-critical medical devices to critical medical devices and said reprocessing needs to be taken from "high level disinfection" processes to full sterilization.
Despite the concerns, the panel also determined that the benefits provided by ERCP procedures still outweigh the risks associated with the use of duodenoscopes. They called on the FDA to develop a guide of best practices to make sure that manufacturer instructions are followed, in addition to the need for better instructions overall.
The FDA issued a safety communication expanding cleaning instructions for duodenoscopes used in ERCP procedures in August 2015.
Several duodenoscope infection lawsuits have already been filed  against Olympus over the infections linked to the UCLA outbreak, and it is possible that FujiFilm will face similar cases. The complaints allege that design problems that make the scopes especially difficult to clean, placing patients at higher risk of contracting illness.
"*" indicates required fields