FDA Issues New Requirements for Long-Acting Opioid Painkillers
September 11, 2013
By: Martha Garcia
In an effort to reduce the continuing epidemic of painkiller abuse in the United States, the FDA has proposed drug label changes that would offer stronger warnings and safety language on extended release and long-acting opioids, such as OxyContin and Vicodin.  
The changes, announced Tuesday in an FDA press release, would apply across the class of extended-release and long-acting (ER/LA) opioid drugs used to treat pain, a long standing class of drugs which has faced rampant abuse. 
Along with the labeling changes, the FDA has called for post-marketing study requirements for this class of drugs, which would help determine other potential risks of overdose and abuse, along with focusing on finding risks of long-term use of opioids.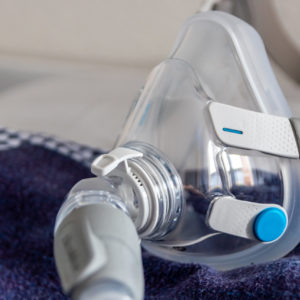 Did You Know?
Millions of Philips CPAP Machines Recalled
Philips DreamStation, CPAP and BiPAP machines sold in recent years may pose a risk of cancer, lung damage and other injuries.
Learn More
The new labeling changes would call for ER/LA opioid use only in patients who do not respond well to non-opioid analgesics or other alternative treatments. The new guidelines seek to restrict opiod prescriptions to patients who find other options are ineffective, cannot tolerate those drugs or find those other forms of medication do not adequately manage the pain.
In addition, a boxed warning would caution against chronic maternal use of ER/LA opioids during pregnancy, which can result in Neonatal Opioid Withdrawal Syndrome (NOWS). NOWS occurs in newborns who have been exposed to opioid drugs while in utero. It may be life threatening for the newborn and is marked by poor feeding, rapid breathing, trembling and excessive or high-pitched crying.
"Today's action demonstrates the FDA's resolve to reduce the serious risks of long-acting and extended release opioids while still seeking to preserve appropriate access for those patients who rely on these medications to manage their pain," said FDA Commissioner Margaret A. Hamburg, M.D.
The changes would also provide language that would help healthcare providers specify their prescribing decisions based on patient needs and would include changes to specific sections of the labeling, including but not limited to the Warnings and Precautions section, Drug Interactions, and Patient Counseling Information.
After the labeling changes are finalized, changes to the Risk Evaluation and Mitigation Strategy (REMS) will also go into effect. REMS requires drug manufacturers to make educational programs available to healthcare professionals on how to safely prescribe opioids to patients and offer them patient medication guides and counseling documents.
Painkiller Abuse Epidemic
The changes come at a time when many believe prescription pain medications are overprescribed and widely abused in the United States. As such, many call for more stringent control of prescription opioid painkillers.
The new label and post-market study changes are just one of many responses to what many say is an epidemic.
Earlier this year Senator Charles E. Schumer, along with a large bipartisan group of lawmakers, called for more stringent rules to control the abuse of painkillers. The group asked for painkillers to be reclassified as a schedule II drug, requiring a doctors signature to fill the prescription and at every refill thereafter.
A recent poll of Americans focusing on drug use and abuse found six out of 10 Americans use other peoples prescribed medication to relieve pain, medications such as opioid painkillers. The poll revealed other rampant abuse among prescription medications and the misuse of such medication.
Nearly 17,000 people died in 2010 from overdose of opioid medication, including extended-release formulations. Three out of four overdoses in the U.S. are the result of a prescription painkiller.
"*" indicates required fields