Peanut Butter Salmonella Likely Source of Food Poisoning Outbreak
January 13, 2009
By: AboutLawsuits
The recently recalled peanut butter sold by Ohio-based King Nut Companies has been identified as the likely source of a Salmonella outbreak that has caused at least 410 people in 43 states to suffer from food poisoning, including over 70 hospitalizations and 3 deaths.
The peanut butter was manufactured by Peanut Corporation of America and distributed by King Nut Companies directly to food service providers such as schools, universities, hospitals, care facilities and restaurants. It was not distributed to consumers or made available for retail sale.
"Clusters of infections in several states have been reported in schools and other institutions, such as long-term care facilities and hospitals, and King Nut is the only brand of peanut butter used in those facilities for which we have information," indicated the CDC in an update posted on their website on January 12, 2009.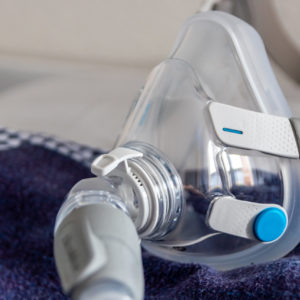 Did You Know?
Millions of Philips CPAP Machines Recalled
Philips DreamStation, CPAP and BiPAP machines sold in recent years may pose a risk of cancer, lung damage and other injuries.
Learn More
Minnesota Department of Health officials indicated yesterday that the Salmonella bacteria they found on January 9, 2009, in a five-pound open tub of King Nut peanut butter at a nursing home in Minnesota matched the strain involved in the outbreak, known as Salmonella typhimurium.
King Nut Companies issued a nationwide peanut butter recall on January 10, 2009, for about 1,000 cases of food service peanut butter sold under the King Nut and Parnell's Pride labels. The cases impacted by the recall all contain lot codes beginning with "8".
Although the Minnesota Departments of Agriculture and Health has confirmed a genetic match between the strain of the King Nut peanut butter salmonella and the strain found in those sickened in the outbreak, questions remain about whether this peanut butter is the sole cause of the illnesses.
Cases of Salmonella typhimurium food poisoning have been confirmed in 43 states, with the only states that have not reported any confirmed illnesses being Alaska, Delaware, Louisiana, Montana, New Mexico and South Carolina.
According to a press release issued by King Nut Companies, their peanut butter is only distributed to food service providers in Ohio, Minnesota, Michigan, North Dakota, Arizona, Idaho and New Hampshire.
"We only distribute in seven states and therefore King Nut peanut butter could not possibly be the source of a nationwide outbreak of salmonella," said Martin Kanan, president and KEO of King Nut Companies in the statement released January 12, 2009.
The peanut butter distributed by King Nut is manufactured by Peanut Corporation of America, and it is not clear at this time whether other peanut butter manufactured at the same facility may have been distributed in other states.
Salmonella food poisoning can cause symptoms to appear within 12 to 72 hours after exposure to the bacteria. For most health adults, the food poisoning symptoms are limited to diarrhea, vomiting, nausea, abdominal cramps and fever, which usually resolves in a few weeks. In more serious cases, salmonella can result in hospitalization or death.
The distribution of the contaminated King Nut peanut butter to nursing homes, schools, hospitals and other healthcare institutions is particularly concerning, since the elderly, young children and those with weak immune systems are more prone to the food poisoning. This may account for the high rate of hospitalizations (18%) associated with the salmonella outbreak and three deaths.
The U.S. Centers for Disease Control and Prevention (CDC) have advised individuals who think that they may have become ill from eating peanut butter to contact their healthcare providers.
Jutta

March 6, 2009 at 1:51 am

I feel sure that the food poisoning my partner contracted was caused by Butterfinger candy he ate. I saved the wrappers and would like to send them to some lab to have them examined but I don't know where to turn. Is there any help for folks like us who had to suffer , lose income and go thru tremendous physical hardship?

Peanut Recalls Lead to Criminal Probe of Processing Plant : AboutLawsuits.com

February 2, 2009 at 8:28 pm

[...] to an Associated Press report, peanuts exported by Peanut Corp. weeks before the salmonella peanut butter outbreak surfaced in September 2008, were stopped from being returned into the United States after they were found to [...]

Peanut Butter Food Poisoning Lawsuits : AboutLawsuits.com

January 28, 2009 at 9:04 pm

[...] First reports of illness associated with the peanut butter food poisoning outbreak began to surface in September 2008, with most cases occurring between October 1, 2008 and December [...]

Peanut Butter Problems Linked to Plant with History of Sanitary Violations : AboutLawsuits.com

January 27, 2009 at 5:41 pm

[...] the current peanut butter salmonella outbreak, the latest numbers provided by the U.S. Centers for Disease Control and Prevention (CDC) indicate [...]

Peanut Butter Recalls Involve Over 180 Products Linked to One Plant : AboutLawsuits.com

January 23, 2009 at 5:42 pm

[...] nationwide peanut butter recalls issued as a result of the recent salmonella food poisoning outbreak now involves over 180 products which contained peanut butter or peanut paste processed as a single [...]

Peanut Butter Crackers found to have Salmonella : AboutLawsuits.com

January 20, 2009 at 4:45 pm

[...] Kellogg Co. confirmed Monday that the FDA has salmonella bacteria was found in recalled Austin Peanut Butter Crackers. The crackers contain peanut paste manufactured at the same processing plant which made large tubs of peanut butter previously found to be contaminated with the same strain of bacteria that has caused nearly 500 confirmed cases of Salmonella food poisoning. [...]

Peanut Butter Salmonella Recall Expanded to Include Crackers, Cookies : AboutLawsuits.com

January 19, 2009 at 9:09 pm

[...] officials have indicated that a recent salmonella food poisoning outbreak, which has surfaced over the past four months, appears to be linked to peanut butter manufactured [...]

Recalled Peanut Butter Linked to Georgia Plant : AboutLawsuits.com

January 15, 2009 at 5:03 pm

[...] recent Salmonella food poisoning outbreak that has sickened over 434 people in 43 states, appears to be caused by large tubs of recalled [...]
"*" indicates required fields