Lawsuit Alleges Philips CPAP Devices Caused Mouth Cancer, Tongue Cancer and Other Injuries
January 03, 2023
By: Irvin Jackson
A New York man has filed a lawsuit alleging his recalled Philips CPAP device led to mouth cancer, tongue cancer and other injuries, which resulted in seven years of biopsies, surgeries and chemotherapy, after toxic particles from the sleep apnea machine's sound abatement foam were directly released into the tubing, face mask and his mouth.
The complaint (PDF) was filed by Lawrence Braverman in the U.S. District Court for the Eastern District of New York on December 28, pursuing claims against Koninklijke Philips and its U.S. subsidiaries as defendants, for selling defective CPAP devices that contained hazardous polyester-based polyurethane sound abatement foam, which was known to degrade and break down into cancer causing chemicals and gasses.
The manufacturer acknowledged the problems in 2021, when it issued a massive Philips CPAP device recall, impacting millions of machines sold since 2009. However, this came after years of users reporting that small black particles were being found in the tubing and face masks, which was released by CPAP foam intended to reduce noise and vibrations while the sleep apnea machines were used at night.
Over the past year, thousands of Philips CPAP lawsuits have been filed by former users, indicating that they have been diagnosed with various types of cancer, lung damage and other injures. In addition, the FDA has received more than 90,000 adverse event reports involving health problems linked to the foam, including at least 260 deaths.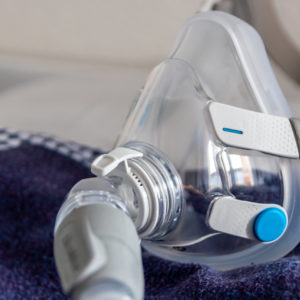 Philips CPAP Recall Lawsuit
In the latest lawsuit, Braverman, of New York, indicates he was prescribed a Philips REMStar SE Auto CPAP device in 2011, after he was diagnosed with obstructive sleep apnea. Then in 2018, he was prescribed a Dream Station Auto CPAP device, unaware that both machines contained a defective sound abatement material.
Following years of exposure to the CPAP devices, Braverman indicates he began to suffer continuous bouts of mouth cancer, starting in 2015. Over the years, he underwent repeated biopsies of his tongue, and was later diagnosed with tongue cancer as well.
"From then on, Plaintiff endured constant follow-up doctor appointments and numerous additional surgeries and treatments, severely and permanently harming his life and well-being," the lawsuit notes. "These injuries would not have occurred but for the defective nature of the Subject Devices and/or Defendants' wrongful conduct."
After treatment and surgery in June 2015, the tongue cancer, carcinoma in situ, came back the next year, resulting in more surgeries, excising of parts of the floor of his mouth, and a new diagnosis of verrucous carcinoma.
Additional surgeries, biopsies and diagnoses continued over the next several years, with diagnoses of squamous mucosa and recurring tongue cancer.
"Plaintiff's various cancers since 2015, as well as all ensuing treatment and procedures undergone by Plaintiff, would not have occurred but for the defective nature of the Subject Devices and Defendants wrongful conduct," the lawsuit states. "Braverman has been suffering for over seven years because of Defendants' conduct."
Lawsuit Claims Philips Failed to Warned About SoClean Risks
While the lawsuit does not name SoClean, Inc. as a defendant, Braverman indicates that the CPAP sanitizing device may have played a role in the degradation of the sound abatement phone inside his machine, and that Philips failed to adequately warn users not to clean their machines with the ozone-based SoClean device.
SoClean has been widely marketed as a safe and effective means of sterilizing and deodorizing CPAP devices. However, to effectively clean the devices, SoClean uses ozone gas, which some lawsuit allege exceed levels which can be safely tolerated by humans or animals.
Immediately after disclosing the problems with their sleep apnea machines last year, Philips attempted to blame the CPAP recall on SoClean, suggesting the use of ozone and UV light cleaning devices may exacerbate the foam's degradation. However, in October 2021, SoClean sued Philips, arguing it was attempting to use the ozone cleaning machine as a scapegoat for what it called a "glaring design flaw" which placed a defective sound abatement foam directly in the machine's air pathways.
Braverman's lawsuit claims the SoClean warning should have come sooner.
"Starting in 2018, Plaintiff purchased and used the SoClean ozone CPAP machine cleaner each day," according to the complaint. "Philips never informed Plaintiff that the use of SoClean with the Second Subject Device was potentially dangerous."
January 2023 Philips CPAP Lawsuit Update
Braverman joins hundreds of other former users of Philips CPAP devices diagnosed with cancer and other injuries to file a lawsuit. However, tens of thousands of additional claims are being investigated and expected to be filed in the coming months and years.
Given common questions of fact and law raised in the claims, all Philips CPAP lawsuits brought throughout the federal court system have been centralized as part of an MDL assigned to U.S. District Judge Joy Flowers Conti, in the Western District of Pennsylvania, who is presiding over coordinated discovery and pretrial proceedings.
Throughout 2023, the parties are expected to establish a "bellwether" process where a small group of representative claims involving different types of breathing machines will be prepared for early trial dates to help gauge how juries are likely to respond to certain evidence and testimony that will be repeated throughout the litigation. However, Judge Conti has already appointed a Philips CPAP recall settlement master to work with the parties and determine whether an early agreement can be reached to resolve claims.
"*" indicates required fields