Philips CPAP Lawsuit Filings Slow After Tolling Agreement Reached
April 14, 2022
By: Irvin Jackson
While tens of thousands of individuals are pursuing claims over cancer and respiratory injuries caused by toxic sound abatement foam in Philips sleep apnea machines recalled last year, the number of new Philips CPAP lawsuit filings has dropped significantly in recent weeks, since a tolling agreement was put in place that allows claimants to extend deadlines before pursuing their case in court.
Millions of Philips DreamStation, CPAP and BiPAP machines were recalled in June 2021, after the manufacturer acknowledged that a polyester-based (PE-PUR) sound abatement foam inside the devices may breakdown and degrade, releasing black particles or debris directly into the sleep apnea machine's air pathways, exposing users to a number of toxic chemicals and gases.
Exposure to the Philips CPAP foam particles has been linked to reports of cancer, lung damage and other respiratory problems, leading to a growing number of product liability lawsuits being filed against the manufacturers in recent months.
Given common questions of fact and law raised claims filed so far throughout the federal court system, the Philips CPAP/BiPAP litigation has been centralized before Senior U.S. District Judge Joy Flowers Conti in the Western District of Pennsylvania for coordinated discovery and pretrial proceedings, as part of a multidistrict litigation (MDL).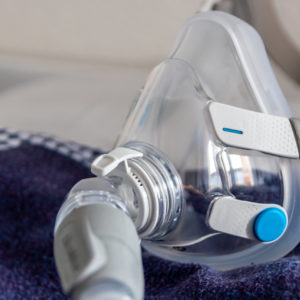 In February,  the parties reached a private agreement to extend the Philips CPAP lawsuit statute of limitations, by allowing potential claimants or their attorneys to register claims on a tolling agreement while they investigate their case and determine whether to file a lawsuit over personal injuries, wrongful death or economic damages.
To register on the Philips CPAP tolling agreement, potential claimants must provide the manufacturer with the name and serial number of the recalled device, unless they no longer own it. The former users are then prevented from initiating or continuing any other lawsuit or arbitration against Philips while part of the tolling agreement, unless thirty days written notice is provided or the tolling agreement is terminated.
Since the agreement was made, the rate of Philips CPAP lawsuits filed throughout the Federal court system has declined significantly, with only a few new cases brought since February. However, it is widely expected that tens of thousands of cases will ultimately be filed once the tolling agreement is terminated.
While the pace of new lawsuits is down, Judge Conti is pushing forward with pretrial proceedings, and has scheduled a series of monthly status conferences with the parties according to a pretrial order (PDF) issued last month, with the next meeting scheduled for April 20, 2022.
As part of the coordinated pretrial proceedings before Judge Conti, it is expected that the Court will establish a bellwether program where case-specific discovery will be conducted on a group of representative claims. However, if Philips CPAP settlements or another resolution is not reached during the pretrial proceedings, each individual case may later be returned back to the U.S. District Court where it would have originated and set for future trial dates.
"*" indicates required fields