Philips Respironics V60 Ventilator Recall Issued Over Use of Expired Adhesives
March 22, 2022
By: Irvin Jackson
After recalling more than 15 million CPAP, BiPAP and mechanical ventilators that contained a defective sound abatement foam, Philips Respironics now indicates that hundreds of its V60 ventilators were manufactured with an expired adhesive, which could cause the breathing assistance devices to stop working.
The Philips Respironics V60 Ventilator recall was announced by the FDA on March 21, indicating that if the adhesive fails it could lead to damage to capacitors, which could render the ventilator inoperable. However, there have been no illnesses or injuries reported from the problems.
The recalled ventilators are designed to help adults and children with breathing support. The machines are used in hospital settings for patients who can still breathe on their own, but require mechanical ventilation while combatting respiratory failure, chronic respiratory insufficiency, or obstructive sleep apnea.
This is the latest in a string of problems which have affected Philips Respironics ventilators and other breathing devices, after the manufacturer was forced to recall an estimated 15 million CPAP, BiPAP and Ventilator machines last summer because they contained a polyester-based polyurethane (PE-PUR) sound abatement foam that may degrade and release black particles or debris directly into the patients' airways.
Following that recall, thousands of individuals nationwide have already begun the process of pursuing a Philips CPAP lawsuit, alleging that a variety of different cancers and lung damage linked to prior use of the machines, though the vast majority have focused on Philips' popular DreamStation CPAP devices.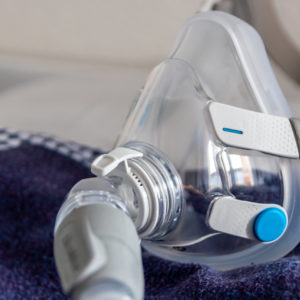 Information about the Philips Respironics V60 ventilator problems were first disclosed in an Urgent Medical Device Correction notice sent in January, providing detailed instructions for health care providers to identify machines that contained the expired adhesive and address the issue.
According to Philips Respironics, failure of the adhesive could cause a capacitor support bracket to loosen, which could damage the capacitors and cause the ventilator to stop working. The manufacturer warns that if this happens an alarm may notify the healthcare provider, but the alarm may not sound at all.
"If ventilation stops and sounds an alarm, patients could be without ventilation support for the duration required for an alternate ventilator to be connected," the recall notice states. "If the ventilator does not sound an alarm when the ventilation stops, the patient could be deprived of oxygen for an extended time, which could cause serious adverse health consequences and death."
The FDA has identified the recall as having a class I designation, reserved for the most serious types of recalls where the medical device in question has problems which could lead to serious patient injuries and fatalities.
The recall affects Respironics Model V60 Ventilators with part number 1053617 and Respironics Model V60 Plus Ventilators with part number 1138747. The recalled ventilators were distributed between July 29, 2021 and August 11, 2021. The recall affects an estimated 1,511 units in the U.S.
Customers with questions about this latest recall can contact Philips Respironics at 1-800-722-9377. Health care professionals and consumers should report any adverse health events, reactions or quality problems to the FDA's MedWatch Adverse Event Reporting Program.
"*" indicates required fields