Plavix Lawsuits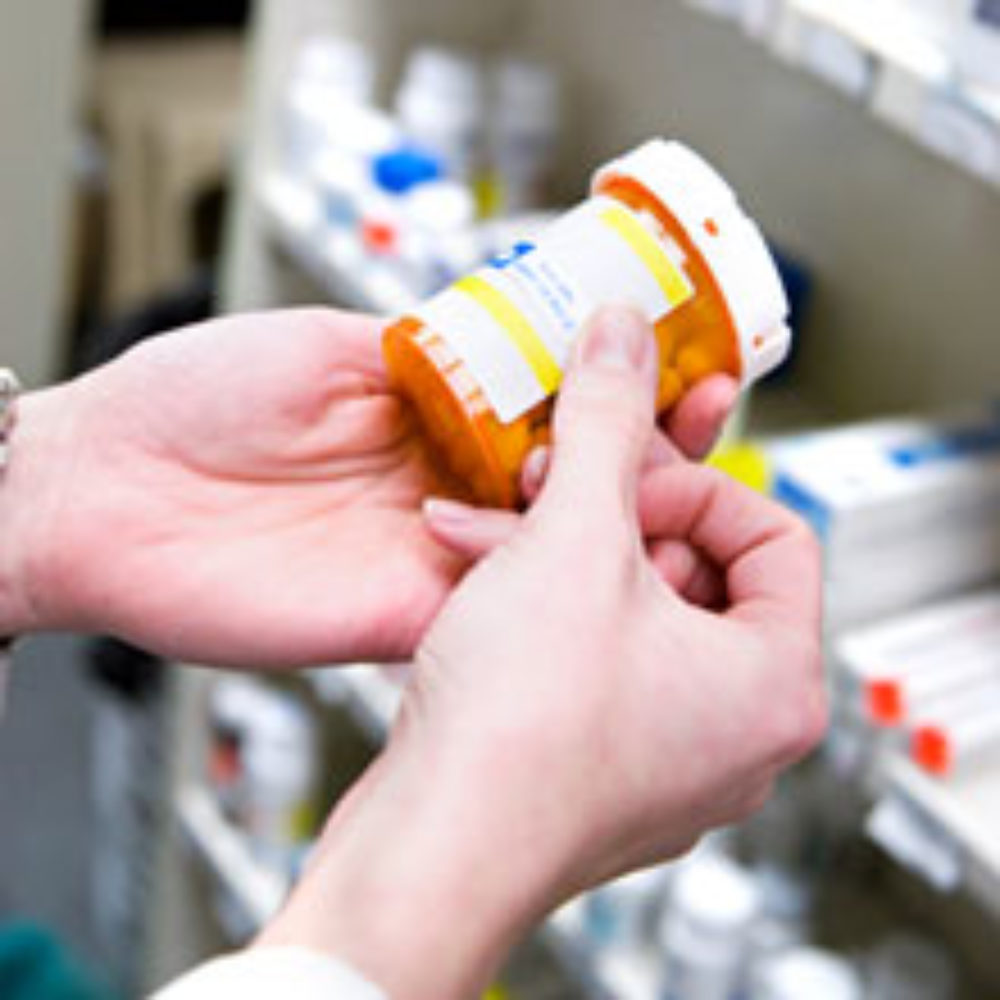 Side effects of Plavix, a popular blood thinner, may cause certain users to face an increased risk of heart attacks, strokes, internal bleeding, ulcers and a potentially life-threatening blood condition, known as Thrombotic Thrombocytopenic Purpura (TTP).
PLAVIX LAWSUIT STATUS: As a result of the manufacturers' failure to adequately warn about the risks associated with their drug, Plavix lawyers are investigating potential lawsuits. Plavix cases are currently pending in several courts throughout the United States.
Did You Know?
Millions of Philips CPAP Machines Recalled
Philips DreamStation, CPAP and BiPAP machines sold in recent years may pose a risk of cancer, lung damage and other injuries.
MANUFACTURERS: Bristol-Myers Squibb Co. and Sanofi Aventis.
OVERVIEW: Plavix (clopidogrel) is a blockbuster blood thinner which prevents platelets from sticking together to form blood clots. The medication was approved in 1997 and has been used by millions of people throughout the United States, generating annual sales of more than $9 billion for the drug makers.
A number of Plavix lawsuits have been filed on behalf of individuals who have suffered serious and potentially life-threatening injuries, alleging that the drug maker failed to adequately research the medication or warn about safer alternatives that may be available.
PLAVIX SIDE EFFECTS: Although Plavix has been promoted as superior to Aspirin in preventing heart attacks and strokes, some studies have found that the medication may carry no significant benefit and Plavix side effects may actually increase the risk for some users. For individuals with high cholesterol or high blood pressure, Plavix may increase the risk of a heart attack, stroke or serious bleed. For users with a history of gastrointestinal problems, the blood thinner may increase the risk of recurrent ulcers or gastrointestinal bleeding when compared with Aspirin and a heartburn pill.
PLAVIX INEFFECTIVENESS: Some studies have suggested that a large segment of the population may have a genetic factor that greatly reduces the effectiveness of Plavix. People with the CYP2C19 gene variant have a reduced functioning liver enzyme that is supposed to convert Plavix from its inactive form to its active form. This potentially reduces its ability to prevent blood clots. In March 2009, the FDA announced a new Plavix black box warning alerting doctors and patients to the risk of serious or potentially life-threatening injuries that individuals with the gene variant could suffer while on Plavix.
In addition, some studies have also indicated that Prilosec, Nexium and other proton pump inhibitors may also reduce Plavix effectiveness. In November 2009, the FDA issued a public health advisory warning that the combined use of Plavix with Prilosec may interfere with the blood thinner, increasing the risk of a heart attack, death or other injury.
PLAVIX TTP BLOOD DISORDER: Side effects of Plavix have been linked to an increased risk of Thrombotic Thrombocytopenic Purpura, or TTP. The rare blood condition, in which the number of blood platelets is significantly reduced, is a very serious condition that can be fatal approximately 10% to 20% of the time.
Kaydenzia

October 30, 2022 at 1:40 am

My grandmother died 2007 from gastric bleed . She was a Plavix user after a stroke.

Eddie

May 12, 2022 at 10:39 am

I'm still suffering residual from my stroke caused by Plavix, wasn't aware of any lawsuits, can I still get representation?

Tina

October 6, 2021 at 8:42 pm

I'm not understanding that they won the cases in Hawaii?? Are they implying that their ethnic origin had something to do with how Plavix harmed them . Meaning why has the lawsuits been successful in Hawaii. I've read the comments. Some r from 2012 ?? I did not realize it's been that long ? It seems to me that the bucks stopping with Hawaii. Which makes no sense to me . I almost died twice from t[Show More]I'm not understanding that they won the cases in Hawaii?? Are they implying that their ethnic origin had something to do with how Plavix harmed them . Meaning why has the lawsuits been successful in Hawaii. I've read the comments. Some r from 2012 ?? I did not realize it's been that long ? It seems to me that the bucks stopping with Hawaii. Which makes no sense to me . I almost died twice from the Plavix. I flatlined omw to the hospital with a blood clot on my brain . And even the Drs seemed puzzled as to why I'd develop one . Being on a blood thinner for over 15 yrs . And I don't have a family Dr to inquire with . I'm very concerned.

JoseRene

April 21, 2021 at 11:29 pm

After surgery of an angiogram and a stent placed in my left lower side of heart, I was given 300 mg of Plavix and sent home, that was on a Tuesday by Saturday I was in the emergency room, the prescription of 75mg once a day, that week was the absolute worst of my life, I suffered from extensive chest pain neck pain dizziness confusion fainting etc. as soon as had enough and stop taking it I starte[Show More]After surgery of an angiogram and a stent placed in my left lower side of heart, I was given 300 mg of Plavix and sent home, that was on a Tuesday by Saturday I was in the emergency room, the prescription of 75mg once a day, that week was the absolute worst of my life, I suffered from extensive chest pain neck pain dizziness confusion fainting etc. as soon as had enough and stop taking it I started feeling a little better so I knew it was the Plavix 75mg that put me in the hospital, and now a week later I'm still very confused disorientated weak very tired neck pain lost of memory etc. I'm seeking a second and third advisor or heart doctor... but now I know I need a doctor to evaluate my brain, I might have had a minor stroke by the ER doctors or the current heart doctor are denying of me having had any problems with the medicine Plavix 75mg I had to do research to fearfully find out I could have died. I'm seeking a lawyer to please help me. I'm very sick

Tina

February 7, 2021 at 8:02 pm

I just heard about this . And these comments r 4 yrs old. In 2017 I had a blood clot on my brain ? And took it religiously. I'm taking it now. In 2009 was in a bad car accident and couldn't have surgery. Becux I had too much internal bleeding? And I stayed in the hospital. They take u off of it and replace it w warfarn. Why ? Every time. And I've had quite a few surgeries. But the blood clot[Show More]I just heard about this . And these comments r 4 yrs old. In 2017 I had a blood clot on my brain ? And took it religiously. I'm taking it now. In 2009 was in a bad car accident and couldn't have surgery. Becux I had too much internal bleeding? And I stayed in the hospital. They take u off of it and replace it w warfarn. Why ? Every time. And I've had quite a few surgeries. But the blood clot was shocking since I've been on Plavix for over 10 yrs . Before my accident. And my family dr didn't seem to think I should switch to something else. I have a vascular disease. So the blood thinner has to be effective. I'm scared to death of another clot. But wow its been this long. Idk what else to take or do now

Beth

September 3, 2017 at 11:51 pm

I received Plavix post brain aneurysm in 2007 and kept bruising. About 4 years after I started , I had an Ovarian hemorrhage. I was in the hospital for a week and had chemical peritonitis for 3 months. It was at least 3 years later that a doc checked me for the mutation , which I have. Is it too late for me to file ?

Don

March 6, 2017 at 3:22 pm

As of this writing (3/6/17) I have not heard any information on this case. Is it near settlement or what? Been waiting since 2012. I am just curious ask to where we stand as of 3/6/17.

Mike F

February 5, 2016 at 3:44 pm

I just spoke with my attorney's office the case is still in discovery and there might be some settlements coming up in the fall so that's what I got from call me attorneys office today and if your attorney sent you a copy of the case read the case it's a very interesting case on what they did how in the amount what they charge for Plavix compared to an aspirin after they got caught by the FDA it's[Show More]I just spoke with my attorney's office the case is still in discovery and there might be some settlements coming up in the fall so that's what I got from call me attorneys office today and if your attorney sent you a copy of the case read the case it's a very interesting case on what they did how in the amount what they charge for Plavix compared to an aspirin after they got caught by the FDA it's really interesting what's going on with that and then if there is a settlement if Blue Cross or Blue Shield or Medicare paid for some of the medicine then he'll put a lien on your suit so they recover their cost

ron

November 17, 2013 at 3:08 am

George i disagree. The first ones had a statue of limitations but the next ones did not and they are in the class before they come out with the black label warnings.

george

February 8, 2013 at 8:39 pm

Probably you can't join because you haven't had a problem for 3 1/2 years. I think there is a limitation of 2 years. Hope this helps.

JSmiles

May 11, 2012 at 2:45 pm

I've been off plavix now for almost 6 months with no reoccuring cardiac spasms or hospitalizations which was not the case during the 3 1/2 years I was taking plavix. No one in Bowling Green, Kentucky would take my case... I'm not sure why. Can someone explain to me why I cannot join the class action?

Donna

May 2, 2012 at 12:44 pm

Has anyone heard anything at all on the Plavix Lawsuits, and what is going on???? Thanks
"*" indicates required fields