Pradaxa Bleeding Risk Safety Assessment Launched by FDA
January 06, 2014
By: Irvin Jackson
Federal drug regulators are launching an investigation into the bleeding risk of Pradaxa, following hundreds of reported deaths and thousands severe injuries suffered by patients who experienced uncontrollable hemorrhages while taking the anticoagulant.  
On December 30, the FDA issued a call for public comments that will run until January 13. The comments are for a protocol that will be the guiding force behind a Pradaxa safety assessment (PDF).
The assessment will compare the safety of Pradaxa to warfarin, also known by the brand name Coumadin, for the treatment of patients with nonvalvular atrial fibrillation.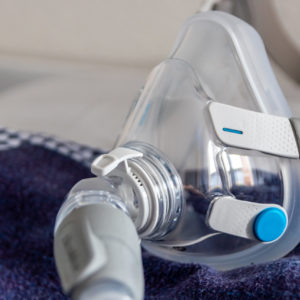 Did You Know?
Millions of Philips CPAP Machines Recalled
Philips DreamStation, CPAP and BiPAP machines sold in recent years may pose a risk of cancer, lung damage and other injuries.
Learn More
"The primary outcomes will be the occurrence of ischemic stroke, intracranial hemorrhage, all strokes (ischemic stroke + intracranial hemorrhage) as well as episodes of major bleeding," the FDA announced. "This approach will provide the relevant information on outcomes that matter most to providers and patients with regards to the safety of each therapeutic approach."
Pradaxa (dabigatran) was introduced by Boehringer Ingelheim in October 2010, as the first member of a new class of anticoagulants promoted as a superior alternative to warfarin for stroke prevent. While warfarin has been on the market for decades, Boehringer Ingelheim has promoted its new drug as easier to take and requiring less medical monitoring.
Shortly after the drug was released, concerns emerged about the potential Pradaxa risks, as adverse event reports began flooding in to the FDA involving of serious bleeding complications, which doctors were unable to stop.
While doctors are able to give warfarin patients who begin to bleed a reversal agent to quickly stop the blood thinning effects of the drug, no such antidote is available for Pradaxa.
During the first full year the drug was on the market in the United States, the Institute for Safe Medication Practices (ISMP) found that adverse event reports involving Pradaxa problems surpassed all other medications regularly monitored by the group. FDA received at least 3,781 reports involving serious injuries associated with the use of Pradaxa during 2011, including 2,367 reports of hemorrhage and 542 patient deaths.
In 2012, the trend continued, with an analysis released by the ISMP last month indicating that the FDA received at least 3,292 reports involving Pradaxa side effects during 2012, including at least 582 deaths.
Boehringer Ingelheim currently faces more than 1,500 Pradaxa lawsuits filed throughout the country on behalf of individuals who suffered severe and sometimes fatal injuries after doctors were unable to reverse the effects of the medication. The complaints allege that the drug maker failed to adequately warn about the risk of uncontrollable bleeding or the lack of an antidote to reverse the side effects of Pradaxa.
Recent Study Found Less Risk of Pradaxa Bleeding
The investigation launched by the FDA comes amid conflicting ressearch about the Pradaxa safety profile.
Last month, the results of a manufacturer-sponsored clinical trial were published in the medical journal Circulation, suggesting that Pradaxa was as effective as warfarin at the treatment of venous thromboembolism (VTE) and carried less of a risk of bleeding. Boehringer Ingelheim quickly issued press releases announcing the results of the study, known as RE-COVER II.
That study was a randomized double-blinded trial of 2,589 patients with acute VTE who were given Pradaxa and compared to 1,289 patients with the same problem who were given warfarin.
"Deaths, adverse events, and acute coronary syndromes were similar in both groups," the researchers reported. "Dabigatran has similar effect on VTE recurrence and a lower risk of bleeding compared to warfarin for the treatment of acute VTE."
Many doctors have said its not the risk of bleeds with Pradaxa that concerns them; but rather the inability to stop bleeds once they start. With no reversal agent prescribed to counteract Pradaxa's effects, some doctors warned that figuring out how to stop internal bleeding in a patient taking Pradaxa were large parts guess work and luck.
A study announced in November has raised hopes that a reversal agent for Pradaxa may be on the horizon. An early trial was presented at a meeting of the American Heart Association showing that a potential reversal agent for Pradaxa has been found. Boehringer Ingelheim tested the antidote on a small group of healthy men and found it quickly and effectively reversed Pradaxa's blood thinning effects, the company claims. It is unclear when the reversal agent's clinical trials will be finalized and when it would be available for health care professionals treating patients on Pradaxa.
Pradaxa Litigation
As the science surrounding Pradaxa continues to evolve, litigation over the controversial medication is moving forward in courts throughout the United States.
In the federal court system, all Pradaxa cases are centralized before U.S. District Judge David R. Herndon as part of an MDL, or multidistrict litigation. According to a case management plan issued by the court, a handful of cases are being prepared for early trial dates, which are expected to begin on August 11, 2014, November 3, 2014, January 5, 2015 and February 16, 2014.
The preparation and outcomes of these early trial dates are designed to help the parties gauge the relative strengths and weaknesses of their cases, and facilitate a potential Pradaxa settlement agreement to resolve the litigation without hundreds of individual trials.
Late last year Judge Herndon levied nearly $1 million in fines against Boehringer Ingelheim for acting in bad faith during the litigation. The judge accused the company of withholding or failing to preserve documents crucial to the litigation and then providing the court with excuses that challenged credulity, such as claiming an update to the Windows 7 computer operating system erased important hard drives, and claiming the company was unaware Pradaxa litigation would be significant until August of last year.
"*" indicates required fields