Lack of Reversal Agent May Raise Pradaxa Brain Bleed Risks: Studies
May 06, 2013
By: Irvin Jackson
New research that examines the risk of brain bleeding on Pradaxa highlights the lack of effective medical strategies available to stop the blockbuster drug's anticoagulant effects.  
Two new studies were published this month that address the link between Pradaxa and intracranial hemorrhage; one in the Journal of Neurosurgery and another in Neurosurgical Focus.
Both reports discuss the difficulties doctors face in reversing side effects of Pradaxa when brain bleeds develop in an emergency and both suggest that a lack of a procedure to address the drug's blood thinning effects may place patient lives at risk.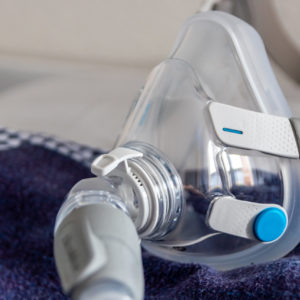 Did You Know?
Millions of Philips CPAP Machines Recalled
Philips DreamStation, CPAP and BiPAP machines sold in recent years may pose a risk of cancer, lung damage and other injuries.
Learn More
Pradaxa (dabigatran) was introduced by Boehringer Ingelheim in October 2010, as the first member of a new class of anticoagulants promoted as a superior alternative to warfarin for stroke prevention, as it is easier to take and requires less medical monitoring.
Warfarin, sold under the brand name Coumadin, has been the go-to anticoagulant for decades. While Pradaxa does require less monitoring, concerns have emerged about the lack of an effective reversal agent to stop the blood thinning effects of the medication.
Unlike warfarin, which can be quickly reversed with a dose of vitamin K and plasma, there is no available reversal agent for Pradaxa. While some studies have shown that the chances of bleeding may be about the same with the two drugs, evidence continues to emerge highlighting how Pradaxa bleeding problems may pose a more serious risk, since hemorrhages are typically harder to stop.
Research Highlights Lack of Pradaxa Reversel Agent
According to the article published in the Journal of Neurosurgery, researchers looked at case studies on patients who suffered closed head injuries, including some who were on the older blood thinner warfarin, some who were on Pradaxa and some who were on no blood thinners at all.
Out of the 15 patients who were on warfarin, none died following the head injury. While only five of the head trauma patients were on Pradaxa, two of them (40%) died due to brain bleeding that doctors were powerless to stop.
According to the report, there may be a higher death rate from bleeding on Pradaxa because there is no accepted treatment for hemorrhage problems that may arise among Pradaxa users.
"The development of reversal agents is urgently needed given the growing number of patients treated with this medication," researchers concluded.
Doctors have suggested that they do not know what to do when a Pradaxa bleeding problems develop, and ineffective strategies are often used, which may be useful with other blood thinners, but not Pradaxa. As a result, patients are often left helpless, waiting for the drug to work its way out of the system, which may result in life-threatening injuries.
In the second study, published in Neurosurgical Focus, researchers looked at a number of possible reversal agents and techniques that may be available to potentially stop Pradaxa blood thinning effects. The only effective strategy the researchers could find was giving a patient dialysis to remove Pradaxa from the body.
"[Pradaxa] has the potential to provide an important health benefit when used for the proper indications," said Dr. Brian Walcott, coauthor of the study and a neurosurgical resident at Massachusetts General Hospital. "The lack of an available reversal agent should be recognized as an important current limitation of its use, particularly in patients at a high risk for falls."
Pradaxa Lawsuits Over Failure to Warn
Since it was introduced in October 2010, Pradaxa has become widely used amid aggressive promotions by Boehringer Ingelheim, which has encouraged doctors to use Pradaxa over warfarin.
Boehringer Ingelheim now faces several hundred Pradaxa bleeding lawsuits filed on behalf of former users who suffered severe or fatal injuries. According to allegations raised in the complaints, the drug maker failed to adequately warn about the bleeding risk with Pradaxa compared to warfarin, or provide sufficient information about the lack of an effective reversal agent.
In the federal court system, the Pradaxa litigation has been consolidated as part of an MDL, or Multidistrict Litigation, which is centralized before U.S. District Judge David R. Herndon in the Southern District of Illinois.
As part of the coordinated proceedings, a small group of cases are being prepared for early trial dates, which are expected to begin in August 2014.
Judge Herndon has set an aggressive schedule for moving the Pradaxa cases forward "expeditiously," indicating that both consumers and the medical community will benefit from a quick resolution to the factual allegations made in the cases.
The early trial dates are designed to allow the parties to gauge how juries will respond to the arguments that Boehringer Ingelheim failed to adequately warn about the risk of uncontrollable bleeding. The outcomes may ultimately help promote a Pradaxa settlement agreement or other resolution for the litigation.
Beginning in August 2013, Judge Herndon has ordered the parties to begin meeting monthly to discuss settling Pradaxa cases.
"*" indicates required fields