Pradaxa, Eliquis Manufacturers Claim Studies Show Less Bleeding Risk Than Warfarin
November 13, 2015
By: Irvin Jackson
Manufacturers of the blood thinners Pradaxa and Eliquis again tried to show the scientific community that their drugs were safe at a conference this week, amid continuing concerns about the risk of bleeding problems with the new-generation anticoagulants. 
Studies backed by Boehringer Ingelheim, the manufacturer of Pradaxa, as well as Bristol-Myers Squibb and Pfizer, the manufacturers of Eliquis, were presented at the American Heart Association Scientific Sessions 2015 in Orlando, Florida.
Both studies concluded that the drugs, known as novel oral anticoagulants (NOACs), were safer than warfarin, which has been the go-to anticoagulant for decades among individuals at risk for of suffering blood clots.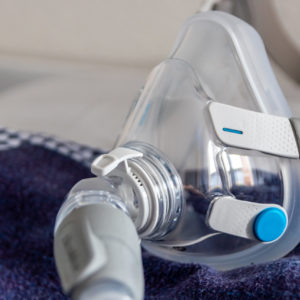 Did You Know?
Millions of Philips CPAP Machines Recalled
Philips DreamStation, CPAP and BiPAP machines sold in recent years may pose a risk of cancer, lung damage and other injuries.
Learn More
The two drugs are members of a new class of anticoagulants introduced in recent years for the prevention of strokes among individuals with atrial fibrillation.
While the new treatments have become widely popular, since they are generally easier to use than warfarin, concerns have emerged about the number of bleeding events, since the novel oral anticoagulants were released without an approved antidote that can be used to reverse the blood thinning effects of the medications in an emergency.
Pradaxa (dabigatran) was the first member of this class to hit the market in late 2010, followed by Xarelto (rivaroxoaban) in 2011 and Eliquis (apixaban) in 2012.
The medications are promoted as superior alternatives to Coumadin (warfarin), indicating that they are easier to use since patients do not require the same level of blood monitoring. However, while users of warfarin can be given an antidote to stop bleeding problems, no such reversal agent is available for Xarelto or Eliquis. The FDA only recently approved a reversal agent for Pradaxa, about five years after it hit the market.
As a result of the lack of a safe and effective antidote, many doctors have encountered uncontrollable bleeding among users of novel oral anticoagulants in recent years, often resulting in more severe and sometimes fatal injuries.
Boehringer Ingelheim issued a press release on November 11, touting Pradaxa's safety profile in a new study, which was conducted in association with researchers from Brigham and Women's Hospital in Boston. According to the findings, Pradaxa was 26% less likely than warfarin to be linked to a major bleeding event, carried a 28% smaller risk of stroke and comparable chances of gastrointestinal bleeding events.
"These data add to the robust research program supporting the real-world value of Pradaxa, the only NOAC with both proven superiority to warfarin in reducing stroke risk in (nonvalvular atrial fibrillation) patients and a specific reversal agent," Sabine Luik, senior vice president of Medicine and Regulatory Affairs at Boehringer Ingelheim, said in the press release.
With concerns over the lack of a reversal agent intensifying, all three drugs' manufacturers have been in an intense race to release a reversal agent for their drugs, despite critics saying that an antidote should have been available before the drugs were released. Some industry analysts predicted that the first to have a reversal agent could topple Xarelto as the market leader.
An abstract of a study on the bleeding risks of Eliquis presented at the conference was published in the November issue of Circulation, the American Heart Association's medical journal. Researchers from Bristol-Myers Squibb and Pfizer reported that Eliquis carried about half the risk of major bleeding events than warfarin.
The study involved 26,604 patients, and compared all three of the new drugs to warfarin, finding that only Eliquis significantly reduced the risk of major bleeding events.
Thousands of Pradaxa lawsuits, Xarelto lawsuits and Eliquis lawsuits have been filed in recent years on behalf of former users who suffered severe and often fatal injuries due to uncontrollable bleeding. The complaints allege that the drug makers failed to adequately warn about the bleeding risk associated with the new-generation anticoagulants and the lack of an effective reversal agent.
Following several years of litigation, Boehringer Ingelheim agreed to pay about $650 million in Pradaxa settlements in May 2014, with an average of about $150,000 awarded to former users who experienced bleeding side effects. However, additional cases continue to be filed by individuals who have suffered injuries since the date of the settlement.
There are currently more than 1,200 lawsuits pending throughout the federal court system over Xarelto bleeding injuries, which are currently centralized for pretrial proceedings as part of an MDL, or multidistrict litigation. Unless Xarelto settlements are reached to resolve the litigation, the first trials are expected to begin by August 2016.
In recent months, a growing number of claims have been filed by users of Eliquis, raising nearly identical allegations to those brought against the makers of Xarelto and Pradaxa, alleging that users may have avoided uncontrollable bleeding information if adequate warnings had been provided for users and the medical community.
"*" indicates required fields