Pradaxa Reversal Agent May Reduce Risk of Uncontrollable Bleeds: Study
November 19, 2013
By: Austin Kirk
Researchers may have identified a reversal agent for Pradaxa, which could provide doctors with a way to counter the blood thinning effects of the controversial medication and control bleeding problems that may develop among users of the drug.
According to results from an early trial presented this week at the American Heart Association annual scientific sessions in Dallas, Texas, Boehringer Ingelheim indicates that an antidote for their blockbuster medication provided "immediate and complete reversal" of Pradaxa among a small group of healthy men.
Pradaxa (dabigatran) was introduced by Boehringer Ingelheim in October 2010, as the first member of a new class of anticoagulants promoted as a superior alternative to warfarin for stroke prevention, as it is easier to take and requires less medical monitoring.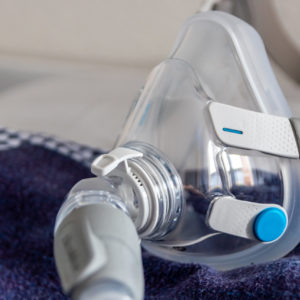 Did You Know?
Millions of Philips CPAP Machines Recalled
Philips DreamStation, CPAP and BiPAP machines sold in recent years may pose a risk of cancer, lung damage and other injuries.
Learn More
Concerns About Pradaxa Uncontrollable Bleeding
Although the medication has quickly gained widespread use, concerns have emerged about the Pradaxa bleeding risks, as it does not have an approved reversal agent like warfarin does to counter the effects if problems arise.
Warfarin's anticoagulant effects can be reversed with a dose of vitamin K, but doctors have been left virtually helpless to stop bleeding or hemorrhages experienced by users of Pradaxa, increasing the risk of serious or life-threatening injuries.
During the first full year the drug was on the market in the United States, the Institute for Safe Medication Practices (ISMP) found that adverse event reports involving Pradaxa problems surpassed all other medications regularly monitored by the group. FDA received at least 3,781 reports involving serious injuries associated with the use of Pradaxa during 2011, including 2,367 reports of hemorrhage and 542 patient deaths.
Last year, the trend continued, with an analysis released by the ISMP last month indicating that the FDA received at least 3,292 reports involving Pradaxa side effects during 2012, including at least 582 deaths.
Boehringer Ingelheim currently faces more than 1,500 Pradaxa lawsuits filed throughout the country on behalf of individuals who suffered severe and sometimes fatal injuries after doctors were unable to reverse the effects of the medication. The complaints allege that the drug maker failed to adequately warn about the risk of uncontrollable bleeding or the lack of an antidote to reverse the side effects of Pradaxa.
Antidote for Pradaxa May Immediately and Completely Stop Bleeding
According to data presented on Monday, the Pradaxa reversal agent under development involves the use of a fragment of protein that prevents the medication from attaching to the blood enzyme thrombin. This disrupts the blood thinning effects of the medication, allowing blood to clot again.
The study involved 145 health men volunteers who were given Pradaxa for four days and then an intravenous drip was administered that contained either the potential new reversal agent or a placebo.
Following a five-minute infusion, researchers found that those who received the new antidote had a complete reversal of Pradaxa's anti-coagulation effects.
Although additional and larger studies are necessary to establish that the Pradaxa reversal agent is safe and effective, this may eventually provide doctors with the ability to control bleeding that may unexpectedly occur among users of the medication, such as following a trauma or before emergency surgery that may become necessary. The drug maker has not indicated when the reversal agent may become available.
Pradaxa Litigation
Providing a safe and effective method of reversing the blood thinning effects of the medication may have a substantial impact on sales for Pradaxa, which reached blockbuster status with $1.43 billion in sales last year, despite the concerns about uncontrollable bleeding.
The drug maker has also faced increasing pressure amid the continuing Pradaxa litigation, which may result in the eventual release of internal documents and other information about the development of the drug and failure to adequately warn about the lack of a reversal agent.
In the federal court system, all Pradaxa cases are centralized before U.S. District Judge David R. Herndon as part of an MDL, or multidistrict litigation. According to a case management plan issued by the court, a handful of cases are being prepared for early trial dates, which are expected to begin on August 11, 2014, November 3, 2014, January 5, 2015 and February 16, 2014.
The preparation and outcomes of these early trial dates are designed to help the parties gauge the relative strengths and weaknesses of their cases, and facilitate a potential Pradaxa settlement agreement to resolve the litigation without hundreds of individual trials.
While the availability of a Pradaxa reversal agent is likely to give a substantial boost to sales, it is also likely to positively reinforce claims brought by plaintiffs who allege that Boehringer Ingelheim failed to adequately research the medication before introducing it or properly warn doctors about the inability to reverse bleeds that may develop.
"*" indicates required fields