Pradaxa Suits Increasing as MDL Panel Considers Consolidation
July 25, 2012
By: Austin Kirk
As lawyers prepare to present oral arguments over the consolidation of the federal Pradaxa litigation tomorrow before a panel of judges, new lawsuits continue to be filed on behalf of individuals throughout the country who experienced severe, and sometimes fatal, bleeding side effects from Pradaxa.
According to a court filing late last week, the number of Pradaxa suits pending in the federal court system has grown to include about 50 complaints in nearly two dozen different U.S. District Courts.
All of the lawsuits involve similar allegations, that Boehringer Ingelheim, the makers of the relatively new anticoagulant, failed to adequately research the effects of Pradaxa or warn about the risk of severe bleeding, which doctors may be unable to reverse.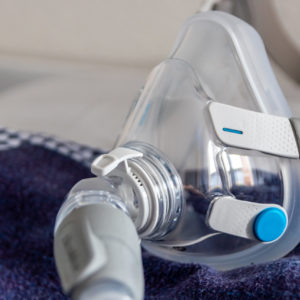 Did You Know?
Millions of Philips CPAP Machines Recalled
Philips DreamStation, CPAP and BiPAP machines sold in recent years may pose a risk of cancer, lung damage and other injuries.
Learn More
At a hearing before the U.S. Judicial Panel on Multidistrict Litigation on July 26, lawyers for the drug maker and various plaintiffs will present oral arguments over the consolidation of the cases for pretrial proceedings as part of an MDL, or multidistrict litigation, including what the most appropriate venue will be for the Pradaxa lawsuits.
Mounting Pradaxa Complaints Involving Wrongful Death, Severe Bleeds
Pradaxa (dabigitran) was just introduced by Boehringer Ingelheim in October 2010, but it has already become one of the medications most commonly associated with adverse event reports submitted to the FDA.
Boehringer Ingelheim has promoted Pradaxa as superior to Coumadin, or generic warfarin, for prevention of strokes among patients with atrial fibrillation. The medication is easier to use, since it requires less frequent monitoring. However, unlike warfarin, where bleeding problems that may develop while taking the drug can be reversed with a dose of vitamin K, there is no such antidote available for users of Pradaxa.
As a result, thousands of individuals throughout the United States have experienced severe and uncontrollable bleeding on Pradaxa, often resulting in death or permanent injury.
According to a report issued earlier this year by the Institute for Safe Medication Practices (ISMP), which analyzed all adverse event reports submitted to the FDA during 2011, there were 2,367 reports of hemorrohage and 542 reported deaths on Pradaxa last year. By comparison, warfarin was linked to 1,106 adverse events, and 72 patient deaths, even though it has been available for substantially longer and is still more widely used.
In May 2012, a motion to consolidate all Pradaxa litigation was filed by plaintiff Vera Lee Sellers, requesting that cases be transferred to Judge David R. Herndon in the Southern District of Illinois as part of an MDL. At the time the motion was filed, there were 21 lawsuits pending in 12 different districts, with the majority pending in the Southern District of Illinois.
In a response filed by Boehringer Ingelheim last month, the drug maker agreed that the cases should be centralized, but disagreed about the most appropriate venue. Citing the large docket of Yaz lawsuits already pending before Judge Herndon, Boehringer Ingelheim proposed that the suits be transferred to the U.S. District Court for the District of Connecticut, where the drug maker's corporate headquarters are based, and where most of the relevant documents, witnesses and parties common to all cases are located.
In a Supplemental Filing (PDF) on July 20, Boehringer Ingelheim provided the MDL Panel with additional information about the number of lawsuits over Pradaxa that have been filed, indicating that there are now 47 cases pending in 21 different federal district courts. While 52% of the cases pending at the time of their original response were in the Southern District of Illinois, the drug maker points out that just a few weeks later, the proportion is now reduced to 36%. The drug maker has suggested that plaintiffs' lawyers tactically filed a number of cases in the Southern District of Illinois, timed to correspond with their request for an MDL in that district.
Plaintiffs have said that the Southern District of Illinois is centrally located, convenient and already has a large number of Pradaxa claims that are at a more advanced stage than other districts. They also argue that the large case load currently pending in that district is likely to be reduced, as settlement negotiations in the Yaz and Yasmin litigation continue.
Pradaxa MDL consideration
Consolidation of cases as part of an MDL is common in complex pharmaceutical litigation, where a large number of cases are brought involving similar allegations of facts.  Coordinated handling during pretrial proceedings is designed to reduce duplicative discovery, avoid inconsistent pretrial rulings from different judges and to serve the convenience of the parties, the witnesses and the courts.
Following the hearing this week, the U.S. JPML will decide whether a Pradaxa MDL is appropriate and determine the most convenient location for the litigation to be centralized.  If an MDL is formed, all currently filed Pradaxa suits and all future cases will be transferred to the selected U.S. District Court.
Although the cases in an MDL are handled in a coordinated manner, which many people equate with a class action, each lawsuit remains an individual case.  In the event that a Pradaxa settlement or other resolution for the litigation is not reached during pretrial proceedings, the claims would be remanded back to the federal district court where they were originally filed for individual trial date.
"*" indicates required fields