Prescription Drug Abuse Surprisingly Common According to Poll
August 16, 2013
By: Martha Garcia
About one out of every 10 Americans surveyed in a recent online poll admitted to taking a prescription drug that was prescribed for someone else, raising serious concerns about prescription drug abuse in the United States. 
In a survey of nearly 6,500 adult Americans, not only did respondents admit to taking someone else's prescription, but more than 25% of the people who did so admitted to using the drugs only to get high.
The poll also revealed that while six in 10 Americans who used someone else's prescription used it to relieve pain, one in five used the prescription drugs to help them sleep or to manage stress or anxiety.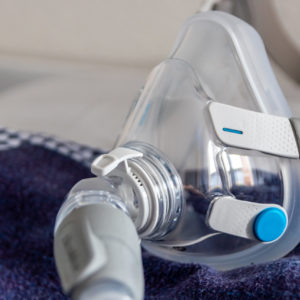 Did You Know?
Millions of Philips CPAP Machines Recalled
Philips DreamStation, CPAP and BiPAP machines sold in recent years may pose a risk of cancer, lung damage and other injuries.
Learn More
Pharmacies in the U.S. dispensed more than 4 billion prescriptions in 2012, and the overuse and abuse of many medications poses a serious public health threat.
The survey was part of a Reuters/Ipsos online poll project, which began in January 2012 and surveys nearly 11,000 people each month. This poll was conducted between July 24 and August 12.
The poll's findings appear to indicate that it is easy for many Americans to get access to drugs that are not their own. Many respondents admitted using prescription pain medication to get high on a night out with friends and sharing it with those friends.
Nearly two-thirds of people who use other people's prescription medications were given those drugs by a family member or friend. Approximately 14% of respondents took or stole the medications. For some, the use of another person's prescription was a way to save money, especially for those without health insurance.
Experts warn against taking someone else's prescription medication. Doctors say prescriptions are tailored to an individual's specific needs and taking someone else's prescription can be dangerous and should be avoided.
Rampant Abuse of Prescription Drugs
At a time when many believe prescription pain medications are overprescribed in the United States, the results of this poll highlight the prescription drug abuse which health officials say is becoming rampant in the United States. Prescription drugs have been identified as the second most abused category of drugs, second to only marijuana.
Last year, a report released by the U.S. Centers for Disease Control and Prevention (CDC) named prescription painkiller overdoses a "U.S. epidemic." The report released in January 2012 detailed the increasing numbers of overdose deaths by opioid and narcotic painkillers. The report noted opioid painkillers were responsible for more deaths than cocaine and heroin combined since 2003.
Another more recent CDC report found that women are affected by prescription painkiller abuse more than men. In fact, overdose deaths among women are on the rise in the U.S. The CDC reported a 400% increase in overdose deaths caused by prescription pain medication among women since 1999.
As a result, several U.S. Senators called for more stringent rules concerning the abuse of painkillers earlier this year. A bipartisan group of lawmakers headed by New York Senator Charles E. Schumer proposed a plan to reclassify hydrocodone as a schedule II drug. The reclass was aimed to reduce the abuse of narcotic pain killers.
In April, the FDA issued a ban on generic OxyContin, a powerful pain killer which is prone to abuse by crushing, snorting or injection. Regulators decided to only approve formulas which involve pills that use abuse-deterrents introduced in 2010.
"*" indicates required fields