Continuing Problems for da Vinci Robot Maker Predicted by Analyst
January 27, 2014
By: Irvin Jackson
While the robotic surgery manufacturer Intuitive Surgical may have hoped to put 2013 behind it, following a year that included recalls, lawsuits, federal investigators and plunging stock values linked to problems with the da Vinci robot, a Wall Street analyst is warning investors that 2014 isn't likely to be much better. 
According to a report released by Seeking Alpha on January 15, the stock market analysis website indicates that while Intuitive Surgical may be on firm ground for the long term, 2014 is likely to be another rocky year for the medical device manufacturer, as the company continues to face allegations that the da Vinci Surgical System is overly expensive and potentially unnecessary.
Those concerns are likely to be exacerbated as hospitals work to comply with provisions of the Affordable Care Act, more commonly known as Obamacare. In addition, the company will continue to face legal challenges over claims that the da Vinci robot is defective and that they are not providing customers with enough training, as the FDA continues to investigate the risks and benefits of the da Vinci robot.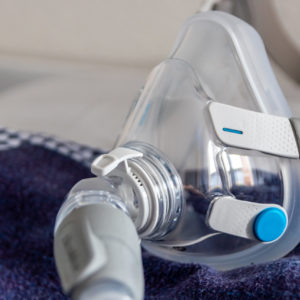 Did You Know?
Millions of Philips CPAP Machines Recalled
Philips DreamStation, CPAP and BiPAP machines sold in recent years may pose a risk of cancer, lung damage and other injuries.
Learn More
"The uncertainty surrounding the company's robots will take its toll on the moment any hospital decides to invest millions in a da Vinci robot," the analysis states, warning that the next six months will result in poor sales for Intuitive Surgical.
The analysis came ahead of Intuitive Surgical's release of its fourth-quarter earnings report last week, which indicated that earnings dropped 5% in the last quarter of 2014. The company also refused to give estimates of its 2014 sales expectations, claiming it has limited visibility into how changes in health care laws will affect it. The company did say it expects to sell fewer robots this year, despite a belief that the number of da Vinci surgeries performed will grow in 2014.
Last summer, the company scaled back sales expectations in the face of shrinking hospital budgets, multiple da Vinci robot recalls and an increasing number of da Vinci robot lawsuits. By the end of the year, the company's share price had dropped 22%.
The Motley Fool reports that the company saw big losses in sales revenue of new robots, which can cost up to $2 million. However, those losses were likely offset by services revenue generated every time existing da Vinci robots are used.
Those service prices are part of the problem, some experts say. The use of the da Vinci robot requires replacement tools and service after every use, which some studies suggest may actually increase the cost of surgery by thousands of dollars per patient, providing benefits that are sometimes unclear or simply nonexistent.
Last February, a study published by the Journal of the American Medical Association (JAMA) found that da Vinci robot surgery increased the cost of hysterectomies by $2,189, while providing virtually the same complication rate as laparoscopic surgery.
Da Vinci Robot Concerns
The da Vinci Surgical System is a remote control robot featuring four arms that are controlled by a surgeon through the use of hand and foot controls while sitting at a console that provides a virtual reality representation of the patient's internal organs. It has been heralded as a breakthrough technology, resulting in smaller incisions and quicker recovery times.
The surgical robot system has been purchased by thousands of hospitals throughout the United States in recent years, and it has been used for a number of different urologic, laparoscopic, gynecologic and non-cardiovascular thoracoscopic surgical procedures and thoracoscopically assisted cardiotomy procedures.
Seeking Alpha isn't the first investment firm to raise questions about Intuitive Surgical's future.
Last year, the investment research firm Citron Research issued a series of reports predicting that the stock price for Intuitive Surgical was likely to plummet as the medical community comes to realize that there is limited evidence showing any benefit to using the robot and as  da Vinci robotic surgery lawsuits continue to mount over serious injuries that were allegedly caused by defects or problems with the machine.
The Citron report highlighted a number of isues with the da Vinci robot and Intuitive Surgical's response to those problems. Citron Research identified more than 4,600 adverse event reports submitted to federal health regulators involving injuries associated with da Vinci surgery. The analysis found what Citron considered a number of disturbing trends, including a high rate of da Vinci robotic surgery deaths and injuries that occurred following what are typically considered routine surgery, as well as a tendency by Intuitive Surgical to make "clearly unfathomable" assertions that the reported complications had nothing to do with the da Vinci robot.
A growing number of product liability lawsuits are being filed against Intuitive Surgical on behalf of individuals who have experienced injuries following procedures where the robot was used. According to allegations raised in the complaints, Intuitive Surgical sold the surgical system without ensuring proper training and instructions for surgeons, and without providing adequate warnings for consumers about the risk of problems from the da Vinci robot.
The da Vinci robot lawsuits also allege that some versions of the surgical system contain design defects, which may allow the electrical current used by the machine to pass outside of the surgical field, causing internal cuts, burns and tears of arteries or nearby organs. These problems may go undetected for some time after surgery, with the da Vinci robotic surgery injuries resulting in severe complications days later, which often require additional surgery, cause permanent injury or death. The complaints allege that safer alternative designs were available, including other methods to cut, burn and cauterize tissue, such as bipolar energy and harmonic scalpel, which could reduce the risk of complications.
"*" indicates required fields