Progressive Multifocal Leukoencephalopathy Lawsuits
August 04, 2008
By: AboutLawsuits
The rare and potentially fatal brain disease, Progressive Multifocal Leukoencephalopathy (PML) has been linked to the use of several medications. Potential lawsuits are being investigated by PML lawyers for individuals who have been diagnosed with the neurological disease which may have been linked to a medication.
STATUS OF PML LAWSUITS: Lawyers are evaluating and reviewing the potential for cases of progressive multifocal leukoencepholapthy among users of the multiple sclerosis drug Tysabri, psoriasis drug Raptiva and organ transplant medications CellCept or Myfortic, or the multiple sclerosis drug Tysabri.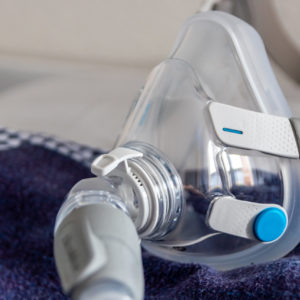 Did You Know?
Millions of Philips CPAP Machines Recalled
Philips DreamStation, CPAP and BiPAP machines sold in recent years may pose a risk of cancer, lung damage and other injuries.
Learn More
OVERVIEW: Progressive Multifocal Leukoencephalopathy (PML), which is also known as Progressive Multifocal Leukoencephalitis, is a rare viral disease that affects the central nervous system. It causes progressive damage or inflammation of the white matter of the brain at multiple locations and often has fatal consequences. There is no known cure for the disease, but in some cases it does slow or stop if the immune system improves. It often occurs in those with immune systems suppressed by disease or medicines.
Symptoms could include:
Weakness
Paralysis
Vision Loss
Impaired Speech
Cognitive Deterioration
Death
MYFORTIC AND CELLCEPT SIDE EFFECTS: Organ transplant medications Myfortic and CellCept side effects have been associated with the development of Progressive Multifocal Leukoencephalopathy.
In June 2008, the Roche (the maker of CellCept) and Novartis (the maker of Myfortic) announced changes to the Warnings and Adverse Reactions sections of the drugs' prescribing information about the association with PML, after postmarketing data identified several reported cases of the potentially fatal brain disease.
TYSABRI SIDE EFFECTS: The multiple sclerosis drug Tysabri (natalizumab) has been linked to several cases of Progressive Multifocal Leukoencephalopathy since it was introduced in 2004. After three reports surfaced of users developing the brain disease, the manufacturers temporarily withdrew Tysabri from the market in 2005. Two of those users died as a result of the disease.
The manufacturers re-introduced Tysabri in 2006 with stricter guidelines for usage and more prominent warnings about the potential Progressive Multifocal Leukoencephalopathy side effects. In August 2008, additional reports were disclosed of two new cases of PML among users of Tysabri. These were the first known reports sincce the drug was put back on the market in 2006.
RAPTIVA SIDE EFFECTS: Following reports of progressive multifocal leukoencephalopathy among Raptiva users, the FDA announced a new black box warning in October 2008 which will high light the risk of the brain disease and other opportunistic infections. At least one case of PML has been associated with side effects of the psoriasis drug Raptiva.
Maryellen

February 10, 2022 at 3:30 pm

PML is so destructive to patients and their families.

Robin

July 15, 2010 at 3:51 am

I relize this medication Tysabri can cause pml and once was removed,Iam taking that chance with MS Im not getting any better and I have nothing else to lose Im welling to take that chance .My Doctor and nurse keep informed if there were any changes and the touch program works with you as well .I look up all medication the Doctors put me on and know my side effects sometimes I feel its just as much[Show More]I relize this medication Tysabri can cause pml and once was removed,Iam taking that chance with MS Im not getting any better and I have nothing else to lose Im welling to take that chance .My Doctor and nurse keep informed if there were any changes and the touch program works with you as well .I look up all medication the Doctors put me on and know my side effects sometimes I feel its just as much are responcabity to look up what the Doctors give us .This country to Sue happy.

Tysabri Brain Disease Reported in Another Multiple Sclerosis Patient : AboutLawsuits.com

December 16, 2008 at 6:58 pm

[...] in a filing with the SEC that regulatory agencies have been notified about a new confirmed case of progressive multifocal leukoencephalopathy in a multiple sclerosis patient treated with Tysabri in [...]

FDA Adds Raptiva Black Box Warning About Serious Infections : AboutLawsuits.com

October 17, 2008 at 4:15 pm

[...] include an increased risk of potentially life-threatening infections, including the brain disease progressive multifocal leukoencephalopathy (PML).   Raptiva (efalizumab) is a subcutaneous injection administered once a week to treat psoriasis. [...]

Tysabri PML Cases Cause European Regulators to Recommend Stronger Warnings : AboutLawsuits.com

September 29, 2008 at 1:43 pm

[...] The European Medicines Agency, an advisory body for drug regulators in Europe, recommended last week that the warning label for the multiple-sclerosis drug Tyasabri be updated following new reports of users developing a rare brain disease known as PML, or progressive multifocal leukoencephalopathy. [...]

Rituxan Side Effects Linked to Progressive Multifocal Leukoencephalopathy (PML) : AboutLawsuits.com

September 12, 2008 at 1:30 pm

[...] healthcare providers that the rheumatoid arthritis drug Rituxan has been linked to a fatal case of progressive multifocal leukoencephalopathy (PML). An update will be made to the prescription information about the risk of developing the rare brain [...]

FDA Informs Doctors of Reports of Progressive Multifocal Leukoencephalopathy (PML) from Tysabri : AboutLawsuits.com

August 26, 2008 at 4:50 pm

[...] PagesTysabri Linked to Two More Cases of Progressive Brain Disease Tysabri Lawsuits Progressive Multifocal Leukoencephalopathy LawsuitsWarning Added for Progressive Multifocal Leukoencephalopathy to CellCept and Myfortic CellCept [...]

Bessie

August 20, 2008 at 7:20 am

I was told I had wegeners granulamatosis referred to a physican put on cellcept by aphysican who did not go over the side effects I blindly trusted him and his association to his hospital name, he explained no side effects and I complaine about my sore throats and about the pain in my head and the MRI that showed positive white matter I complained of sore throat frequently.ther is much more and [Show More]I was told I had wegeners granulamatosis referred to a physican put on cellcept by aphysican who did not go over the side effects I blindly trusted him and his association to his hospital name, he explained no side effects and I complaine about my sore throats and about the pain in my head and the MRI that showed positive white matter I complained of sore throat frequently.ther is much more and I am too tired to go into it . A pharmacist told me the drug I was on was dangerous and I had better get someone to listen to me that the cellcept would kill me if I was reacting to it. I call ed immediately and said I would call channel 2 news if no one listened I told them what the paharmacist daid and they discontinued it. I have not gotten better after 3 weeksno response

Tysabri Lawsuits : AboutLawsuits.com

August 4, 2008 at 6:01 pm

[...] PagesTysabri Linked to Two More Cases of Progressive Brain Disease Progressive Multifocal Leukoencephalopathy LawsuitsWarning Added for Progressive Multifocal Leukoencephalopathy to CellCept and Myfortic CellCept [...]

Tysabri Linked to Two More Cases of Progressive Brain Disease : AboutLawsuits.com

August 4, 2008 at 5:58 pm

[...] PagesTysabri Lawsuits Progressive Multifocal Leukoencephalopathy LawsuitsWarning Added for Progressive Multifocal Leukoencephalopathy to CellCept and Myfortic CellCept [...]

Myfortic Lawsuits — AboutLawsuits.com

July 2, 2008 at 4:02 am

[...] PagesWarning Added for Progressive Multifocal Leukoencephalopathy to CellCept and Myfortic Progressive Multifocal Leukoencephalopathy LawsuitsCellCept LawsuitsFDA Warns of Myfortic and CellCept Birth Defect [...]

CellCept Lawsuits — AboutLawsuits.com

July 2, 2008 at 3:55 am

[...] between use of CellCept and the development of an often-fatal neurological disease, known as Progressive Multifocal Leukoencephalopathy. In June 2008, information was added to the Warnings and Adverse Reactions section about [...]

Warning Added for Progressive Multifocal Leukoencephalopathy to CellCept and Myfortic — AboutLawsuits.com

July 2, 2008 at 3:43 am

[...] Progressive Multifocal Leukoencephalopathy (PML), which is also known as Progressive Multifocal Leuk..., is a rare viral disease that causes progressive damage or inflammation at multiple locations in the brain. Symptoms could include weakness, paralysis, vision loss, impaired speech or cognitive deterioration. Although the disease does slow or stop in some cases with improvements in the imm[Show More][...] Progressive Multifocal Leukoencephalopathy (PML), which is also known as Progressive Multifocal Leuk..., is a rare viral disease that causes progressive damage or inflammation at multiple locations in the brain. Symptoms could include weakness, paralysis, vision loss, impaired speech or cognitive deterioration. Although the disease does slow or stop in some cases with improvements in the immune system, there is no known cure and the disease is often fatal. [...]
"*" indicates required fields