Recalled Philips System One CPAP Machine Caused Bladder Cancer Diagnosis, Lawsuit Alleges
February 25, 2022
By: Irvin Jackson
A product liability lawsuit filed by an Alabama man indicates that a Philips System One CPAP machine caused cancer to develop after years of breathing toxic chemicals and particles released by the sleep apnea machine's sound abatement foam.
Nick Greenhaw filed the complaint (PDF) in the U.S. District Court for the Northern District of Alabama on February 17, joining a rapidly growing claims sparked by a Philips CPAP recall announced last summer for more than 15 million machines that contained a defective polyester-based polyurethane (PE-PUR) sound abatement foam.
The Philips System One REMstar CPAP machine was one of several models recalled last year by Koninklijke Philips and its North American subsidiaries, after it was discovered that the sound abatement foam is prone to degrade and break down, releasing chemicals, gases and particles directly into the machine's tubes and air pathways.
Several thousand individuals who owned one of the recalled sleep apnea machines are now pursuing a Philips CPAP lawsuit. The lawsuits claim years of exposure to toxic CPAP foam increase cancer risks, lung damage and other health complications.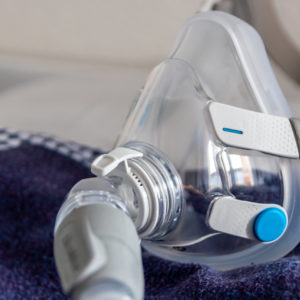 Philips CPAP Recall Lawsuit
Greenhaw indicates he bought a Philips "System One" REMstar Auto with A-Flex CPAP machine in 2011, for the treatment of his sleep apnea, and used the device every night for about nine years. However, he began experiencing bleeding while urinating in February 2020, and several weeks later he was diagnosed with bladder cancer, which he blames on the Philips CPAP.
As a result of his cancer, Greenhaw has been frequently hospitalized, required surgery to remove his bladder and prostate. He also had to quit his job due to health problems, and has been left with life-long injuries and disabilities, according to the lawsuit.
"The manuals accompanying Plaintiff's Recalled [Philips System One CPAP] Device did not contain any language or warnings of the Health Risks associated with use of the device, such as bladder cancer or toxic or cancer-causing effects," the complaint filed by Greenhaw states. "Had Defendants informed Plaintiff or his physicians of these Health Risks, he would not have purchased the Recalled Device."
Greenhaw indicates that Philips knew his System One REMstar CPAP machine posed a serious health risk long before it announced any recall, exposing him and other consumers to the dangerous devices to protect profits.
An FDA inspection report released after the recall has found that Philips discussed degrading sound abatement foam in BiPAP, CPAP and ventilators for years before the recall, with various emails exchanged with the foam supplier about the problem. However, no investigation was initiated or corrective actions were taken until a massive recall was announced in June 2021.
"At a minimum, as a result of user reports, Defendants were aware of the off-gassing and degradation of the PE-PUR Foam used in the Recalled Devices at some point prior to the recall yet continued to manufacture and sell the Recalled Devices with such awareness," Greenhaw's lawsuit states. "During this period, Defendants unreasonably and unjustly profited from the manufacture and sale of the Recalled Devices and unreasonably put users of the Recalled Devices at risk of development of serious adverse health effects, including organ failure and cancer."
Greenhaw's lawsuit will be consolidated with a other similar claims filed throughout the federal court system, which are centralized for pretrial proceedings as part of a multidistrict litigation (MDL) before Senior U.S. District Judge Joy Flowers Conti in the Western District of Pennsylvania.
Judge Conti was also recently appointed to preside over a number of similar SoClean CPAP sanitizer lawsuits filed against the makers of a popular ozone cleaning device used by many owners of the recalled Philips sleep apnea machines. According to allegations raised in that litigation, the SoClean devices release dangerous levels of ozone that may pose health risks for consumers, and also accelerate the breakdown of the sound abatement foam in Philips REMstar, DreamStation and other breathing machines.
Julie

December 14, 2022 at 6:11 am

Same here no contact and now have multiple health issues. Not all (PR maybe so) associated with Recall Never told of Recall and system now won't work states "Service Reqired". Now don't have one.

john

June 10, 2022 at 10:38 am

i have noticed a breathing issue when walking at a fast pace and now clearing my throat like i am congested

jeff

March 2, 2022 at 4:49 pm

i have system one is mine bad? how do i know i have not been contacted
"*" indicates required fields