Studies Explore Ways to Reduce Child Medication Errors
July 15, 2014
By: Martha Garcia
The findings of two new studies highlight the potential risks that children may face from medication errors, suggesting new ways that doctors may be able to help parents and caregivers avoid serious and potentially life-threatening consequences.
In the July 14 issue of the medical journal Pediatrics, researchers reported on common medication errors involving children, outlining simple interventions that may help alleviate issues associated with dosing errors.
Between five and 27 percent of all pediatric medication orders result in children receiving incorrect dosages of medication, with medication errors resulting in approximately 7,000 deaths each year.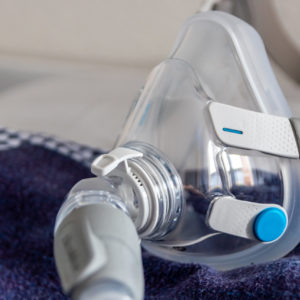 Did You Know?
Millions of Philips CPAP Machines Recalled
Philips DreamStation, CPAP and BiPAP machines sold in recent years may pose a risk of cancer, lung damage and other injuries.
Learn More
Researchers from the Children's Hospital at Montefiore in Bronx, New York conducted a survey of 63 peer reviewed studies, which tested interventions to reduce medication errors in children. They identified studies from PubMed, Embase, Scopus, Web of Science, the Cochrane Library and the Cumulative Index to Nursing Allied Health Literature and previous systematic reviews.
Studies that used computerized provider order entry, with clinical decision support, were able to reduce medication prescribing errors between 27 to 87 percent. More than 40 percent of the studies used computerized provider order entry.
Dr. Michael L. Rinke, lead author of the study, indicated that it is easier to study medication errors involving doctor prescribing errors than mistakes that occur at home.
Doctors who preprinted prescription order sheets, instead of handwritten prescriptions, reduced prescribing errors by 27 to 82 percent as well. Preprinted orders are more clear and standardized. They are also more legible than handwritten orders.
Doctors who entered prescriptions into the computer also had fewer prescribing errors.
The second study published in Pediatrics focused on prescription errors made at home by parents. Researchers from the New York University School of Medicine recommend adopting the milliliter as the preferred unit of measurement for children's medications to ensure clarity of administration.
Children's medication are often dosed in teaspoon and tablespoon quantities. Researchers found some parents use kitchen spoons to give children prescribed medications, instead of measuring medications with specified dosing tools.
The cross-sectional analysis of a larger study found errors occurred when parents had incorrect knowledge of the prescribed dose. Researchers also found errors in observed dose measurement, including errors which involved intended dosage compared to the prescribed dosage.
More than 300 parents who had children who were prescribed liquid medications in the emergency room were studied.
Researchers found nearly 40 percent of parents made errors in measurement of the intended dose of medication, miscalculating how much to give. Forty-one percent made errors in the prescribed dose, given children a different dose than doctors ordered.
Dr. H. Shonna Yin and the team of researchers recorded the prescribed dose, asked parents what dose they gave to their children and also observed them give their children at least one dose of medication.
Nearly 17 percent of parents used a nonstandard dosing instrument, like a kitchen spoon. Parents who used teaspoons or tablespoons had twice the odds of making errors with the intended and prescribed dose.
Errors are more common when using non-standard dosing instruments because kitchen spoons can vary greatly in size and shape. Correct dosing spoons, droppers or cups are not always given with medications, a practice which would need to change for the U.S. to adopt a milliliter system.
"*" indicates required fields