Roundup Lawsuits Centralized In California Over Weedkiller Cancer Risk
October 06, 2016
By: Austin Kirk
The U.S. Judicial Panel on Multidistrict Litigation (JPML) has determined that all federal Roundup lawsuits filed on behalf of individuals diagnosed non-Hodgkins lymphoma or other cancers allegedly caused by the popular weedkiller will be consolidated before one judge in California, for coordinated discovery and pretrial proceedings. 
There are currently dozens of lawsuits pending against Monsanto in various different U.S District Courts, each raising similar allegations that consumers were not adequately warned about the health weedkiller cancer risks associated with glyphosate, the active ingredient in the popular herbicide Roundup.
The litigation has emerged since the World Health Organization's International Agency for Research on Cancer (IARC) determined that glyphosate is a probable human carcinogen in March 2015, sparking world-wide debate about the widespread use of Roundup.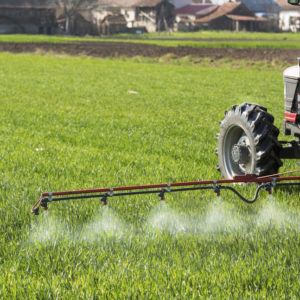 As Roundup cancer lawyers continue to review potential claims for farmers, gardeners, landscapers and others regularly and consistently exposed to glyphosate, it is widely expected that hundreds, if not thousands, of lawsuits will be filed against Monsanto in the coming months and years.
Given the similar questions of fact and law raised in the cases, the U.S. JPML determined that the cases should be centralized for coordinated handling. In a transfer order (PDF) issued October 4, the panel indicated that the cases will be centralized before U.S. District Judge Vince Chhabria in the Northern District of California, where two of the earliest-filed and most procedurally advanced cases are already pending.
During oral arguments presented last week, Monsanto opposed consolidation, claiming the lawsuits were too individualized and that informal coordination would be more efficient. However, the panel determined that the lawsuits involve sufficiently common factual questions to justify coordinated litigation, such as whether Roundup causes cancer.
"There undoubtedly are some individualized factual issues presented by these actions, but they do not negate the efficiencies to be gained by centralization," the panel ruled. "Regardless of the particular formulation of Roundup at issue (all of which employ glyphosate as the active ingredient), or the nature of plaintiff's exposure to glyphosate, all the actions entail an overarching query—whether glyphosate causes non-Hodgkin's lymphoma in persons exposed to it while using Roundup."
Known as an MDL, or multidistrict litigation, such consolidation is common in complex product liability litigation, where a large number of individuals claim they suffered similar injuries following exposure to the same product. Consolidating the cases is designed to reduce duplicate discovery into common issues, avoid conflicting pretrial rulings from different courts and to serve the convenience of the parties, witnesses and the courts.
As part of the coordinated pretrial proceedings, it is expected that Judge Chhabria will establish a bellwether process, where a small group of cases will be scheduled for early trial dates to help gauge how juries may respond to certain evidence and testimony that is likely to be repeated throughout the litigation If Roundup non-Hodgkins lymphoma settlements are not reached following the coordinated MDL proceedings, each case may ultimately be remanded back to the U.S. District Court where it was originally filed for an individual trial date in the future.
Donna

October 17, 2016 at 8:53 pm

I was diagnosed with non-Hodgkins lymphoma in the fall of 2011 or 2012. I was a gardener and landscape designer from 1995 until 2006.
"*" indicates required fields