Shoulder Pain Pump Lawsuits
October 30, 2008
By: AboutLawsuits
The use of intra-articular pumps, also known as pain pumps or pain balls, to deliver medication to the shoulder following arthroscopic shoulder surgery has been linked to the development of a painful and debilitating condition which causes the loss of cartilage in the shoulder. The condition, known as Postarthroscopic Glenohumeral Chondrolysis or PAGCL, has no consistently successful treatment and often results in permanent shoulder pain.
STATUS OF SHOULDER PAIN PUMP LITIGATION: Lawsuits are currently pending and potential cases are still being reviewed by product liability lawyers. Motions have been filed to consolidate all Federal shoulder pain pump lawsuits and transfer the cases to one court for pre-trial proceedings.
>>REQUEST A CASE EVALUATION BY A SHOULDER PAIN PUMP ATTORNEY<<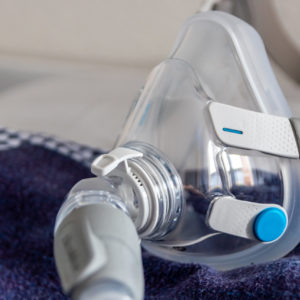 Did You Know?
Millions of Philips CPAP Machines Recalled
Philips DreamStation, CPAP and BiPAP machines sold in recent years may pose a risk of cancer, lung damage and other injuries.
Learn More
OVERVIEW: Various manufacturers sell disposable pain pumps which are used to deliver medications through a catheter for a few days after surgery. Although these medical devices have not been approved for intra-articular use following arthroscopic shoulder surgery, lawsuits allege that the manufacturers encouraged the use and misled doctors about the dangers the devices could pose.
The July 2007 issue of The American Journal of Sports Medicine (AJSM) contained a study which provides evidence linking the use of intra-articular shoulder pain pumps to the development of postarthroscopic glenohumeral chondrolysis (PAGCL), which is associated with the progressive destruction of cartilage.
SYMPTOMS OF SHOULDER PAIN PUMP PROBLEMS: Symptoms of PAGCL typically manifest3 to 12 months following the arthroscopic shoulder surgery. As the shoulder is used more, the loss of cartilage causes new problems, which is usually more severe than the pain experienced before the surgery.
Symptoms could include:
Shoulder pain whether in motion or at rest
Clicking, Popping, Grinding
Shoulder Stiffness or Weakness
Decreased Range of Motion
Have a Potential Shoulder Pain Pump Lawsuits Reviewed by Lawyers
Shoulder pain pump lawyers are evaluating potential lawsuits throughout the country for individuals who have suffered cartilage damage or symptoms consistent with PAGCL following arthroscopic surgery. Submit information regarding a potential claim to be sent to an attorney for review.
Justin

December 25, 2020 at 10:33 am

OMG... I am in tears right now. I have had more pain from my left shoulder. than any ten men should have to go through. I had surgery in St.Charles Mo , from St.Charles Orthopedic surgeons. Yes I had a pain pump, and unbearable pain ever since.

Shawnee

February 14, 2015 at 4:12 pm

I had a Stryker pain pump installed after my shoulder surgery in 2006 was sent home with instructions to remove it upon removal the catheter broke and I retain 2 inches of the catheter in my shoulder my surgeon at the time said its fine will just leave it in there in 2009 I had so much debilitating pain I went back to a surgeon he said that we needed to remove it so he tried and when he went to re[Show More]I had a Stryker pain pump installed after my shoulder surgery in 2006 was sent home with instructions to remove it upon removal the catheter broke and I retain 2 inches of the catheter in my shoulder my surgeon at the time said its fine will just leave it in there in 2009 I had so much debilitating pain I went back to a surgeon he said that we needed to remove it so he tried and when he went to retrieve it, it broke in a million pieces so now I have tinny pieces of this pump floating around my shoulder joint. They can't do a MRI or a ct scan because of this and I'm in sever pain all the time is there anything I can do to make these people pay for what they've done.

roger

September 2, 2014 at 10:52 am

stories others have wrote that are similar to my own, we have all have been through so much. I had my first surgery on my right shoulder in 2004 where they used a pain pump that was the start of a long walk to hell in regards to my pain. I experienced a lot of grinding & gritting sensation & noise coming from my shoulder so I kept telling the dr. this & he was clueless to the cause so the latter p[Show More]stories others have wrote that are similar to my own, we have all have been through so much. I had my first surgery on my right shoulder in 2004 where they used a pain pump that was the start of a long walk to hell in regards to my pain. I experienced a lot of grinding & gritting sensation & noise coming from my shoulder so I kept telling the dr. this & he was clueless to the cause so the latter part of 2004 I jad my 2nd R. Shoulder surgery where the 2nd pain pump was used as before I did everything the dr. Instructed me to do but still after months of rehabbing my shoulder I remained in constant pain the dr. couldn't figure out that was @ salem hosp. in oregon so after being out of work for two years I was referred to O.H.S.U in portland oregon where they told me your bones are warn out which they spotted on an x-ray so they did a clean up surgery & told me they scraped the bone to promote cartilage growth they also used a pain pump. After another year in constant pain they did my fourth surgery in 2007 which was a partial replacement also using a pain pump for now the fourth time. I wasn't told about the lawsuit until about 3years later when a dr. In Seattle wash. Filled me in on it by then after submitting all of my records to an attorney they told me I was too late to get any compensation for the four pain pumps that have made my life a complete living hell every single day! I have so much hate in my body toward the pathetic morons that call themselves doctors that nothing but ruined my body & charged me a whole lot of money to do it. There has got to be something for the people who suffer daily from these major mistakes from uneducated doctors. Too late to sue just makes me more & more irate & sick inside. I am only 38 years old trying to raise my four yr old son but every day I wake up to the same misserable pain that seems to control every aspect of my life!!!! Sometimes I wish the dr's had to feel my pain.... but truly I wouldn't wish it apon anyone. Please attorney's help us! We need compensation for our lives ahead of us that will be filled with pain every single day. Help us! clean up surgery where sacay

Sharon

July 12, 2014 at 7:47 am

Ok not sure about this but i had shoulder surgery back in 2009. i had the On-Q pain pump but they put mine in my lower neck but ive had pains and problems with my shoulder all these years. The popping, grinding, catching, locking up cramping. ive been to the ER many times dealing with the pain. finally got my family dr to do something, i seen a bone and joint surgeon the 10th of this month and he [Show More]Ok not sure about this but i had shoulder surgery back in 2009. i had the On-Q pain pump but they put mine in my lower neck but ive had pains and problems with my shoulder all these years. The popping, grinding, catching, locking up cramping. ive been to the ER many times dealing with the pain. finally got my family dr to do something, i seen a bone and joint surgeon the 10th of this month and he gave me the cortizone shot and is wanting to refer me to ANOTHER specialist because there is more damage then he can handle then he gave me Tramadol for the pain. Im a part time cashier at wal-mart and by the time i have my first break my arm hurts so bad im in tears and i even drop things like can goods. 5 years is a LONG time to deal with this!

lynn

March 11, 2014 at 1:46 pm

I had two of these pain pumps put on my shoulder . One in 2006 and one in 2007 . Now I have had five surgerys cause of this product that was inserted into my right shoulder. It is my dominant hand . I am now on ssd cause of this I lost my job. I am being told it is too late to sued . How the hell are we suppose to know we only had four years to sue. The lawyer should of told me that and told milli[Show More]I had two of these pain pumps put on my shoulder . One in 2006 and one in 2007 . Now I have had five surgerys cause of this product that was inserted into my right shoulder. It is my dominant hand . I am now on ssd cause of this I lost my job. I am being told it is too late to sued . How the hell are we suppose to know we only had four years to sue. The lawyer should of told me that and told millions of other people that was the time limit . So now i sit here and suffer and try to pay medical bills and live a every day life for someone elses careless decision . When the doctors were told not to use these after surgery . I was told my shoulder was fried inside from that pain pump !!!!

Gary

June 17, 2012 at 5:18 pm

In my opinion it seems as tho 95% of the lawyers advertiseing to help people w/problems due to these pumps are lazy...they'd rather keep passing it off to other lawyers and if anything is accom[plished by them you are paying for two or more lawyers.It is very,very sad!Most of the lawyers are simply bideing there time hopeing they can ride on the shirt tail of the rest.

DAWN

November 15, 2011 at 11:45 pm

Hello All, First, to the mom Laural who posted on 3/14/11, When was your daughters surgery, when was she diagnosed? To all, I had a simply arthroscopic surgery to help with multidirectional instability in December 2004. Pain Pump used intra-articular.. I continued having pain... in 2007 diagnosed with Chondrolysis and in 2009 had a partial shoulder replacement. Didn't do the job so just this ye[Show More]Hello All, First, to the mom Laural who posted on 3/14/11, When was your daughters surgery, when was she diagnosed? To all, I had a simply arthroscopic surgery to help with multidirectional instability in December 2004. Pain Pump used intra-articular.. I continued having pain... in 2007 diagnosed with Chondrolysis and in 2009 had a partial shoulder replacement. Didn't do the job so just this year, 2011 I had a complete shoulder replacement. I still have alot of pain. My hand goes numb and feels like ice. I can't sleep due to pain and all of my activities are severly limited! I'm angry! The pump was used off-label by docs. 2 issues here. Doc's need to know FDA approved uses. If off-label, then we are basically the research projects without our consent or knowlege. Hand in there all! This battle isn't over. I've done extensive research on the issue and continue to do so. Anyone who had Thermal Wand, Capsular Shrinkage with the pain pump placed afterwards???

tony

April 8, 2011 at 2:14 pm

I'm going on my third year since shoulder surgery, and also had pump . For the past 2 years I've had sleepless nights,can't put pressure on my left side shoulder , gave up on insurance reps. I get this constant circulation problem to my arm, fingers,elbow.

Sam

March 23, 2011 at 12:52 am

People, What are we going to do??? These cases are going no where! We have a bunch of people that are permamently damaged and nothing, I repeat nothing, is being done!!! Certainly something can be done?

Sam

March 23, 2011 at 12:46 am

My son is one of those that was just told that he doesnt have a case! Had a simple surgry for a slap something or other when he was 17 and since then has had a partial shoulder replacement that has already cratered. The doctor that performed the partial shoulder replacement diagnosed him with PAGCL but his case was still turned down. I guess its the way that the doctor doing the initial surgey wro[Show More]My son is one of those that was just told that he doesnt have a case! Had a simple surgry for a slap something or other when he was 17 and since then has had a partial shoulder replacement that has already cratered. The doctor that performed the partial shoulder replacement diagnosed him with PAGCL but his case was still turned down. I guess its the way that the doctor doing the initial surgey wrote up his notes during the surgery that makes them feel that the pain pump isnt what caused every bit of cartilage do disintegrate. Like others have mentioned he didnt even know that he was going to have a pain pump ...wake up from surgery and there it is. I am so mad right now, my son is disabled! I want someone to pay!!!

johnny

March 16, 2011 at 1:20 am

This whole thing suck I'm 38 years old and 6 months ago had my second surgery it was the reverse shoulder replacement because of the pain pump in the first surgery it still hurt every day the doctor said its because I was to young to have the surgery cause the muscles in my shoulder were to tight at my age I hope my attorneys can make them pay for ruining my life I hurt every day and can not work [Show More]This whole thing suck I'm 38 years old and 6 months ago had my second surgery it was the reverse shoulder replacement because of the pain pump in the first surgery it still hurt every day the doctor said its because I was to young to have the surgery cause the muscles in my shoulder were to tight at my age I hope my attorneys can make them pay for ruining my life I hurt every day and can not work due to the pain its in gods hands for me I wish all of you the best of luck

Laural

March 14, 2011 at 9:01 pm

Forget it if you think you can win this thing in court. As my Daughter can attest... she was part of the lawsuit back in Oct last year, with all the prep and all the waiting she did from the time she was 21 years old after a simple slap repair, she got and I quote from the attorneys from I-Flow, " she is healthy and has support and a job" have a nice LIFE.... she is 31years old now and in more pa[Show More]Forget it if you think you can win this thing in court. As my Daughter can attest... she was part of the lawsuit back in Oct last year, with all the prep and all the waiting she did from the time she was 21 years old after a simple slap repair, she got and I quote from the attorneys from I-Flow, " she is healthy and has support and a job" have a nice LIFE.... she is 31years old now and in more pain as ever, she cannot have the replacement done even if she wanted to, the damage done is to much, ie; she has no muscle or nerves left with all the digging the Docs did, so all I can say is GOOD LUCK people. I feel your PAIN as I am a Mother.

Kathryn

September 23, 2010 at 2:19 pm

I have had 3 surgeries on left shoulder and 1 on the right. Pain pumps were placed after all surgeries. Most recent surgery was Oct 09. All surgeries have been to reconstruct ligaments. I have been unable to even do the most basic PT exercise, the Pendulum, since the Oct surgery! I finally went to another ortho Sept 21st. He informed me about the pain pump mess and reviewed the damage on my MRI/Ar[Show More]I have had 3 surgeries on left shoulder and 1 on the right. Pain pumps were placed after all surgeries. Most recent surgery was Oct 09. All surgeries have been to reconstruct ligaments. I have been unable to even do the most basic PT exercise, the Pendulum, since the Oct surgery! I finally went to another ortho Sept 21st. He informed me about the pain pump mess and reviewed the damage on my MRI/Arthrogram. I will undergo arthroscopy on 10/7/10 to see how bad the damage is. I am mad, as these pain pump warnings were out when my ortho put the last one in 10/09! I am only 38 yr old.

Gary

September 22, 2010 at 12:06 am

I heard the Federal Regulaters were all over the FDA because they basically rubber stamped approval for the pain pump manufacters useing there supposevly research...if this is so how come things are not getting heated up and moveing along a progress being made in compensation for us that are suffering due to greed.Injured is injured and that is what I and several others are because of these pumps[Show More]I heard the Federal Regulaters were all over the FDA because they basically rubber stamped approval for the pain pump manufacters useing there supposevly research...if this is so how come things are not getting heated up and moveing along a progress being made in compensation for us that are suffering due to greed.Injured is injured and that is what I and several others are because of these pumps,mine dumped everytthing in my shoulder in less than 12 hours and this has been going on fot to long.Does anybody know of any progress since the november 13th (2009) ruleing by the FDA?

J.L.

August 26, 2010 at 7:46 pm

I had the pain pump installed in feb 08. Now I have loss of range of motion,extreme pain,and my arm goes dead if I sleep on it during the night."Just found out that I can't file a lawsuit" because the doctor should have known better,And that no one can be compensaited if your surgery was after Jan 1 2008. And their sitll using them. HURTS TOO BAD TO TYPE ANYMORE.

Donna

August 26, 2010 at 3:54 am

I had surgery on my rt shoulder in Feb 2010 and a pain pump was placed. And I cant but barely move my arm because of the pain in my shoulder and arm I was told by my doctor and PT that I should be feeling better. I have numbness in my last 3 fingers a numb feeling in my upper arm I cant get my arm above my head to do anything if i move my arm alot it feels really tired like ive been lifting weigh[Show More]I had surgery on my rt shoulder in Feb 2010 and a pain pump was placed. And I cant but barely move my arm because of the pain in my shoulder and arm I was told by my doctor and PT that I should be feeling better. I have numbness in my last 3 fingers a numb feeling in my upper arm I cant get my arm above my head to do anything if i move my arm alot it feels really tired like ive been lifting weights all day. I have very poor range of motion my arm hurts worse now than it did before the surgery. IT IS A REAL SHAME TO HAVE SURGERY AND COME OUT WITH MORE PAIN AND TO KNOW YOU WILL HAVE TO DEAL WITH IT FOR THE REST OF YOUR LIFE. I AGREE SOMEONE NEEDS TO PAY.

Josh

July 8, 2010 at 11:06 pm

I had a "rotator cuff" surgery in Feb. of '08. I began to recover for a few weeks. After I began using my shoulder again, the pain came back tenfold. It grinds, pops, and hurts. I can barely use it, or even get out of bed sometimes, because I accidentally roll over and sleep on it and it makes it even worse. My doctor doesn't know what's wrong and I "should be better by now". He is even giving me [Show More]I had a "rotator cuff" surgery in Feb. of '08. I began to recover for a few weeks. After I began using my shoulder again, the pain came back tenfold. It grinds, pops, and hurts. I can barely use it, or even get out of bed sometimes, because I accidentally roll over and sleep on it and it makes it even worse. My doctor doesn't know what's wrong and I "should be better by now". He is even giving me flack about the pain killers now, and thinks I'm a junkie. He won't even give me enough to kill the pain, or find out what's wrong for me. I am tired of feeling this way. Stryker needs to pay.

Glen

June 16, 2010 at 5:46 pm

I had a partial shoulder replacement and a pain pump was instaled it worked fine but if only I new what kind of hell I would be going threw and had to have a full replacement and still having a lot of pain sleep whats that look in your phone booke for lawyers and please don't give up

Jo

May 13, 2010 at 12:58 am

Question to Jon Did you have the gel injections and if so did it reduce you pain? My son has been affected by this and has had the partial shoulder replacement so far ...they are now suggesting a full replacement at 23 years old ...we are looking for an alternative Thanks

SKI

May 11, 2010 at 7:07 pm

Had ROTATOR CUFF SURGERY MARCH OF 09. A ball type pain pump was used for pain management. Also had a shoulder block prior to surgery. Everyhting was fine except that three fingers on the surgery side were numb. I was told to wait and it would get better. It did, 5 months later. Home free, WRONG!!!!!!! January of 2010. fingers numb again with a tingling and throbbing sensation. I am constantly [Show More]Had ROTATOR CUFF SURGERY MARCH OF 09. A ball type pain pump was used for pain management. Also had a shoulder block prior to surgery. Everyhting was fine except that three fingers on the surgery side were numb. I was told to wait and it would get better. It did, 5 months later. Home free, WRONG!!!!!!! January of 2010. fingers numb again with a tingling and throbbing sensation. I am constantly shaking my hand trying to get some feeling back. Sleep is sporatic.

Jon

April 19, 2010 at 9:20 pm

My name is Jon and I am involved in all this mess, I have tried cortisone shots, exercises and I now going to try the new gel procedure where it acts like a shot but puts a gel in your shoulder so you are not rubbing bone on bone and I am wondering if any of you have tried this yet and if it works yet or not?

Kristina

April 19, 2010 at 8:33 am

My first shoulder surgery was in 2004, I had no pain pump and it went well, but I was re-injured by a hand therapist who had the bright idea that my previous surgery was causing my hand/wrist pain(I was a barista and both my wrists/ hands have tendinitis) and she manipulated my shoulder and ripped my wonderful orthopedic surgeons repairs out. I had another surgery to repair the damage in 2006, I a[Show More]My first shoulder surgery was in 2004, I had no pain pump and it went well, but I was re-injured by a hand therapist who had the bright idea that my previous surgery was causing my hand/wrist pain(I was a barista and both my wrists/ hands have tendinitis) and she manipulated my shoulder and ripped my wonderful orthopedic surgeons repairs out. I had another surgery to repair the damage in 2006, I also had my first pain pump. Within three months I was worse and had two more surgerys in 2007 both times a pain pump was used both times the same issues. In 2008 I had lost over 70% of my cartlidge and had to have my shoulder replaced, in 2009 I had my final surgery. There is no more that can be done for my shoulder, I have less than half my mobility and still alot of pain and will for the rest of my life.I also had a heart attack in 2008, 5 months after my replacement. My artery collapsed, my heart stopped and I actually died and was brought back. They never found a reason for it, my heart is totally healthy, they called it a fluke.The saddest part of this is Im only 36.

gary

March 15, 2010 at 7:24 pm

I can identify with 95 percent of what I have heard from others that suffer.Ortho doctors (ones responsible for pump placement) want to hide and deny what looks to be very coman w/pain pump complaints.i had my shoulder surgery in October of 2009 and a Breg pain pump was used.The pain pump drained both vials of the leathal numbing agent in my arm in less than 12 hours and flushed through out my sho[Show More]I can identify with 95 percent of what I have heard from others that suffer.Ortho doctors (ones responsible for pump placement) want to hide and deny what looks to be very coman w/pain pump complaints.i had my shoulder surgery in October of 2009 and a Breg pain pump was used.The pain pump drained both vials of the leathal numbing agent in my arm in less than 12 hours and flushed through out my shoulder,regaurdless of the placement of the tube injuries are happening and it seems unconcienable if not crimanal to continue useing pain pumps in surgery that are not approved by the FDA.I personally believe the pump that was used on me was defective to have drained all of the concoction in to my arm in that short of a period. I would hope that these pumps that were set up for up to 72 hours of delivery can not be set for such a fast rate that they can empty in 12 hours or less.Well good luck to all who suffer on compensation these greedy pharmactical companys should pay,they did not care there product was rejected all they cared about was profit and SHAME on the doctors that abandon there patients in fear of admitting there is a proble w/these pumps regaurdless of where they are placed.

Alfred

March 5, 2010 at 6:16 pm

I have had two surgeries for a rotating cuff, first one in March of 2007 and another in June 2007 and the pain was still there. On the second surgery the surgeon placed the OnQ Pain Buster Pump. I have never recovered from pain and this pain is worse then ever. My pain management doctor says I will probably have to have a total replacement on my left shoulder. I have had a Laminectomy Spinal F[Show More]I have had two surgeries for a rotating cuff, first one in March of 2007 and another in June 2007 and the pain was still there. On the second surgery the surgeon placed the OnQ Pain Buster Pump. I have never recovered from pain and this pain is worse then ever. My pain management doctor says I will probably have to have a total replacement on my left shoulder. I have had a Laminectomy Spinal Fusion from my C-4 to C-7 for a tumor mass and that was in May 2008 and I don't have the pain that I have with my left shoulder. Doctors tried to say that the pain on my shoulder was coming from my neck, this was before my cervical surgery, but after the cervical surgery, the pain is still there on my left shoulder.

Bob

February 12, 2010 at 5:04 pm

Since my April 2004 surgery, I have been through all of the hoops and wringers! My latest MRI shows that no cartilage remains in my right shoulder. It's bone to bone! One huge point that sticks in my craw - The pain pumps were never approved by the FDA, yet doctors and hospitals continued to use them. In court, Judges don't/won't make the/a decision regarding the fact that an "non-FDA -approved," [Show More]Since my April 2004 surgery, I have been through all of the hoops and wringers! My latest MRI shows that no cartilage remains in my right shoulder. It's bone to bone! One huge point that sticks in my craw - The pain pumps were never approved by the FDA, yet doctors and hospitals continued to use them. In court, Judges don't/won't make the/a decision regarding the fact that an "non-FDA -approved," device was used for treatment, specifically after the FDA denied the approval to the Mfrs. Judges want specific proof that the device or medication dissolved the cartilage. What is the difference? Neither would be legal/ethical, as FDA approval was never received. Guess any Physician can stick whatever they want in an incision and hope for the best!

Jared

November 9, 2009 at 8:00 pm

I don't know of anybody that has won or got anything from the pump makers. What is the hold up. How many total cases are there? I am one of the few to have a total replacement at the age of 32. Still haven't found a lawyer to take my case. I remember after my last surgery the quack doctor got it stuck in my joint and had to pull on my arm to get it out. That was in 2008. So there was some d[Show More]I don't know of anybody that has won or got anything from the pump makers. What is the hold up. How many total cases are there? I am one of the few to have a total replacement at the age of 32. Still haven't found a lawyer to take my case. I remember after my last surgery the quack doctor got it stuck in my joint and had to pull on my arm to get it out. That was in 2008. So there was some doctors using them the wrong way after 2007. Good luck to all of you.

rick

October 4, 2009 at 4:05 pm

i had my first shoulder surgery on my right shoulder in 2003 no pump was put in shoulder doing ok i had my second shoulder surgery in 2006 on my left shoulder to this day my arm is useless it seems its taking forever for help! ssi they are dragging thewre feet and the lawsuit well we all now how thats doing dont we! the bad p[art is i have no income or medical insurance since 2007 because of this [Show More]i had my first shoulder surgery on my right shoulder in 2003 no pump was put in shoulder doing ok i had my second shoulder surgery in 2006 on my left shoulder to this day my arm is useless it seems its taking forever for help! ssi they are dragging thewre feet and the lawsuit well we all now how thats doing dont we! the bad p[art is i have no income or medical insurance since 2007 because of this sucks !!!! sorry im just venting

Lori

September 23, 2009 at 3:51 pm

I had rotator cuff surgery in May of 2008. I experience ALL of the symptoms of PAGCL.......and continue to get worse. I had one attorney tell me that it is highly unlikley that I would have PAGCL due to the fact that Dr's were made aware of the pain pump issue and after 2007 they no longer placed the device in the joint....only in the surrounding tissue. She said there has not been any reported[Show More]I had rotator cuff surgery in May of 2008. I experience ALL of the symptoms of PAGCL.......and continue to get worse. I had one attorney tell me that it is highly unlikley that I would have PAGCL due to the fact that Dr's were made aware of the pain pump issue and after 2007 they no longer placed the device in the joint....only in the surrounding tissue. She said there has not been any reported cartilage damage from placement in the tissue. Does anyone have any other info...anyone know if this is completely accurate? I am scheduling an appt next week...and will ask for either x-ray or MRI, but thought I would check here...thanks

Hope

September 2, 2009 at 4:00 am

I have had two shoulder surgeries, from the first one I ended up with my shoulder frozen. Another dr. did the second. He removed some of my clavical due to bone spurs,( how did the first dr. miss this just six months earlier when he was in there) tendon clean-up, un-froze my shoulder. My first surgery an On-Q pain pump was used, it was disposible after three or four days and my son took it out[Show More]I have had two shoulder surgeries, from the first one I ended up with my shoulder frozen. Another dr. did the second. He removed some of my clavical due to bone spurs,( how did the first dr. miss this just six months earlier when he was in there) tendon clean-up, un-froze my shoulder. My first surgery an On-Q pain pump was used, it was disposible after three or four days and my son took it out for me as directed from the dr. I've been through theraphy, a cortisone shot ( worked for three hours) I've been to five dr's no one will give me a straight answer. They give me weight restrictions and have no answers, soon as I mention the pain pump they say OH thats not the problem and are in a hurry to get me going. I used to work two jobs and enjoyed them. My daughters barrel race horses, I've rode all my life, they don't ask me anymore to go ride with them because they know the next day I will be on the couch with a sick migraine. I have to hire someone to help with stall cleaning. If I try to pick any kind of weight up with that right side I just feel like vomiting. Does any one else have this problem?

Robert

August 12, 2009 at 11:40 pm

I originally had surgery in 2004. A pain pump was inserted into the shoulder. During Pt I experienced grinding and popping and had severe pain. I was basically made to feel that my pain and complaints were not valid and I should be feeling better. Month after month the Ortho Surgeon told me I should be feeling better. I finally had to agressively request another MRI. After the results I was [Show More]I originally had surgery in 2004. A pain pump was inserted into the shoulder. During Pt I experienced grinding and popping and had severe pain. I was basically made to feel that my pain and complaints were not valid and I should be feeling better. Month after month the Ortho Surgeon told me I should be feeling better. I finally had to agressively request another MRI. After the results I was told by the doctor that he needed to go back in. After that surgery again popping and grinding had become worse and the pain never stopped. Again I was told that I should be feeling better. Because this was a work injury I was forced back to work after a manipulation to assist with range of motion. I simply gave up trying to explain to the doctors and WC that my problem was not solved. Recently the pain became truly unbearable and I went to see another doc. I had a 4th surgery in June 09 and the surgeon told me that I had no cartilage and would probably need a shoulder replacement or would be in a high level of pain for the rest of my life. I am only 40yrs old and I am tired of this pain. I truly believe that had the doctors came forth about the pump issues they would have known I was not trying to play the system and diagnosed my problems earlier. I truly do appreciate my last surgeon because he made me aware of the pain pump issues. He was straight forward with me and realizes how much pain I am in. My bones have been ruined do to constant bone on bone contact and that is why I need a replacement. It was horrible to search pain pump on Google and find out that this was huge and was not a unique situation for me and no one ever said anything at all in reference to these pumps causing PAGLC which is documented in my post op report from June09. I have been dealing with this for five years and for at least 3 and a half I thought the pain was in my head and not in my shoulder because thats how the DOCS and INSURANCE made me feel . It is still a mental challenge dealing with this but at least I know that I am not crazy. I have done everything in my power to get better mentally and physically. Never have I missed a PT or Doctor's appt. I did everything I was told and the above mentioned is my results. The craziest thing about all of this is that I can identify with 95% of the comments listed in some form or another. Now is that a coincidence that most of our stories are alike?

sabra

August 7, 2009 at 8:44 pm

I'm 19 years old. I hurt my shoulder 2 years ago working in a nursing home and have had two surgies since. The last surgery in March I got one of those damn pain pumps. Now my shoulder grinds and pops every time I move it. And of course its my dominant arm. The last 5 months have been hell! I'm in more pain then I ever was, I can't do anything and I'm getting depressed because NOTHING gets ride of[Show More]I'm 19 years old. I hurt my shoulder 2 years ago working in a nursing home and have had two surgies since. The last surgery in March I got one of those damn pain pumps. Now my shoulder grinds and pops every time I move it. And of course its my dominant arm. The last 5 months have been hell! I'm in more pain then I ever was, I can't do anything and I'm getting depressed because NOTHING gets ride of my pain. This is so ridiculous. I was never even told I was getting a pain pump. I woke up and it was there.

Meg

July 18, 2009 at 2:46 pm

Hi all. This all sounds so familiar. It's scarey! I tore my right rotator cuff at work in April of 2007. Had my "1st" Rotator Cuff Repair surgery on 9/5/07. At that time, I had the On-Q pain pump installed. Went to PT as directed. I followed all the instructions to the T! I was getting worse, not better. Doctor decided I had frozen shoulder. After my WC benefits were reduced, they approved a mani[Show More]Hi all. This all sounds so familiar. It's scarey! I tore my right rotator cuff at work in April of 2007. Had my "1st" Rotator Cuff Repair surgery on 9/5/07. At that time, I had the On-Q pain pump installed. Went to PT as directed. I followed all the instructions to the T! I was getting worse, not better. Doctor decided I had frozen shoulder. After my WC benefits were reduced, they approved a manipulation under anesthesia to "un-freeze" my shoulder. This was January of 2008. Immediately followed by aggressive PT (which started same day of surgery). Finally, in May 2008, my Ortho doctor decided he didn't know what to do with me because I, too, was "one in a million", so he referred me to another shoulder specialist in the practice. In October of 2008, I underwent yet another surgery which included some of the following procedures: 1) acromioplasty 2) bursa removal 3) removal of the end of my clavical because of bone spurs and arthritis 4) lots of tendon repair or "clean up". This was also followed by agressive PT which started the DAY of my surgery. Pain is worse than ever. Very limited range of motion with lots of clicking, grinding and popping. My rt arm and hand go numb. The pain goes all the way up my neck and across my upper back. I have not been able to lay down, in bed, since shortly before my first surgery in 2007! I sleep sitting up in a recliner! I cannot stand any pressure on the right side of my body. My Ortho told me to "suck it up and live with it!" My rt arm even hurts to dangle, like normal people. My rt shoulder is "humped" so when you look at me from the front or back, that side is raised significantly over the left side. I am 45 and I don't think I will ever be right.. Don't know what to do next???? Any thoughts?

Richard

July 10, 2009 at 5:09 am

Hi did anyone have alot more pain while that painpump was in for that two days.with my shoulder it felt like the pressure of the pump was causing a lot of pain when it was taking out it was a big relieve and no one can tell me why. i get sharp pains down to the outside of my bicep it is also dumb i get alot of pain in around the shoulder joint and alot more clicking cracking

Joe

July 2, 2009 at 10:28 pm

I've had 2 shoulder surgeries-both surgeries a disposable pump was installed. I have very limited use of my right arm, the pain at times is knee buckling. I had an attorney,but when it came to the Doctor giving the report and signing the PAGCL statement, he would not. I really can't afford an office visit from a specialist. So the Law Firm dropped me. Anyone know of a reputable firm that would fro[Show More]I've had 2 shoulder surgeries-both surgeries a disposable pump was installed. I have very limited use of my right arm, the pain at times is knee buckling. I had an attorney,but when it came to the Doctor giving the report and signing the PAGCL statement, he would not. I really can't afford an office visit from a specialist. So the Law Firm dropped me. Anyone know of a reputable firm that would front the exam?

Bobby

May 31, 2009 at 2:14 am

Stryker Corp. Settled with all 6 Plaintiffs 2 prior to the trial the last 4 during the trial here in Oregon in Febuary 2009!! I personally have had 2 Total shoulder replacements 4-1-04 the next 4-8-09 since my SLAP & Bicep tendenis repair in 2002 which included 4 Stryker Pain Buster II pain pumps.I had to filed in Minnesota due to legal mumbo jumbo. I am 50 years old have very limited use of m[Show More]Stryker Corp. Settled with all 6 Plaintiffs 2 prior to the trial the last 4 during the trial here in Oregon in Febuary 2009!! I personally have had 2 Total shoulder replacements 4-1-04 the next 4-8-09 since my SLAP & Bicep tendenis repair in 2002 which included 4 Stryker Pain Buster II pain pumps.I had to filed in Minnesota due to legal mumbo jumbo. I am 50 years old have very limited use of my right arm and I am hoping to see the inside of a court room sometime the end of 2012.

Yvonna

May 6, 2009 at 2:15 am

My husband was a certified pipe welder, He had become interested in under water welding and started looking into that career. In June of 2004 he was injured on the job. He had his frist surgery in november of 2004 on his left dominant arm. They installed the pain pump to help with the pain after arthroscopic surgery. Shortly after removal he began to have alot of pain, loss of movement with pop[Show More]My husband was a certified pipe welder, He had become interested in under water welding and started looking into that career. In June of 2004 he was injured on the job. He had his frist surgery in november of 2004 on his left dominant arm. They installed the pain pump to help with the pain after arthroscopic surgery. Shortly after removal he began to have alot of pain, loss of movement with poppin in shoulder in therapy. He kept having more and more pain, more and more loss of movement. Therapy did not help. The doctor stated he never seen this before. So we ended up seeing another doctor. He told my husband it was a frozen sholder there wasn't anything more they could do. That therapy and pain management would not help. He was one in a million that he needed to go on with the cards he was dealt. well needless to say he has not worked since, he deals with major pain daily, with lots of pain meds. We have never gotten any straight answers. He has become very depressed, and withdrawn.

Nick C

April 16, 2009 at 4:15 pm

Well im 22years old and I tore my labrum my senior year of high school with high hopes of getting drafted and playing baseball as my career, I had D1 scholoarships ahead of me, the whole deal. I ended having the surgery after my senior year and the pain pump was put right in the joint (not FDA approved). 2 years later of playing Baseball in JUCO I had to have a shoulder replacement. Doctors made i[Show More]Well im 22years old and I tore my labrum my senior year of high school with high hopes of getting drafted and playing baseball as my career, I had D1 scholoarships ahead of me, the whole deal. I ended having the surgery after my senior year and the pain pump was put right in the joint (not FDA approved). 2 years later of playing Baseball in JUCO I had to have a shoulder replacement. Doctors made it seem like it was just a once in a million case that it happen to me, but now I know the real reason. I plan to persue this in the very near future.

Jayne

April 6, 2009 at 5:15 pm

I see that the first trial will be in July 2009 - wasn't there a trial in Oregon in February 09?

Mary B

March 31, 2009 at 4:34 pm

I had surgery to repair 2 labral tears in 2007. I had been experiencing night time pain in the shoulder so i went to an ortho. Subsequent MRIs indicated something called an enchondroma/osseous lesion in the shoulder. I can't really find any realtionship between this and the pain pump I was given after surgery but, I wonder if anyone else had this experience. This condition was never dicussed with[Show More]I had surgery to repair 2 labral tears in 2007. I had been experiencing night time pain in the shoulder so i went to an ortho. Subsequent MRIs indicated something called an enchondroma/osseous lesion in the shoulder. I can't really find any realtionship between this and the pain pump I was given after surgery but, I wonder if anyone else had this experience. This condition was never dicussed with me pre surgery so I an concluding that it is a recnt incident.

Shoulder Chondrolysis Trial to Begin July 2009 in Breg Pain Pump Lawsuit - AboutLawsuits.com

March 24, 2009 at 1:59 pm

[...] appears that the first trial of a pain pump lawsuit, involving the development of shoulder chondrolysis after arthroscopic surgery, will begin this [...]

Lisa

February 26, 2009 at 10:20 pm

I have had 10 surgeries on my right shoulder, used the pain pump in the later of surgereis 3 times, and am now looking at having my shoulder replaced. I am olnly 42 years old. :{ I followed all the post-op prodicalls, blaming myself for the continued pain, thought I was going nuts as I didn't "over-wrok" the shoulder. Now at least we know there is a reason for all the years of pain ans sufferei[Show More]I have had 10 surgeries on my right shoulder, used the pain pump in the later of surgereis 3 times, and am now looking at having my shoulder replaced. I am olnly 42 years old. :{ I followed all the post-op prodicalls, blaming myself for the continued pain, thought I was going nuts as I didn't "over-wrok" the shoulder. Now at least we know there is a reason for all the years of pain ans suffereing, the damn pain pump!!!

Horhay

February 25, 2009 at 7:00 am

I was able to play several rounds of golf 26 days after my surgery. Recovery seemed to go well for about 6 weeks. Then I developed adhesive capsulitis (sp) aka frozen shoulder. That has been improving with two cortizone shots however I am now regressing again after very strengthening exercises, lots of stretching, icing and just babying my shoulder. I am now 15 weeks post surgery and the pain is r[Show More]I was able to play several rounds of golf 26 days after my surgery. Recovery seemed to go well for about 6 weeks. Then I developed adhesive capsulitis (sp) aka frozen shoulder. That has been improving with two cortizone shots however I am now regressing again after very strengthening exercises, lots of stretching, icing and just babying my shoulder. I am now 15 weeks post surgery and the pain is returning. My surgery consisted of: 1) acromioplasty 2) bursa removal 3) removal of the end of my clavical because of bone spurs and arthritis 4) lots of tendon repair or "clean up". I am sure that I still have many months until full recovery. However, knowing about the pain pump effects is quite un-nerving.

Gail

February 18, 2009 at 11:29 pm

My Mother had shoulder surgey twice within 2 months, she had a pain pump with both surgeys. Today 7 months later she still has no stregth, soreness (pain) and limited to use. I even think it has effected her memory also.

Shoulder Surgery Pain Pump Lawsuits Filed in Arizona : AboutLawsuits.com

January 27, 2009 at 6:25 pm

[...] shoulder surgery pain pumps, like the ON-Q PainBuster made by I-Flow, Inc. and similar devices sold by Stryker Corp, DJ [...]

DAVID

January 2, 2009 at 11:13 pm

I TOO HAD A PAIN PUMP INSERTED IN MY SHOULDER FOLLOWING SURGERY.I HAVE CONSTANT PAIN AS WELL AS RESTRICTED MOVEMENT. THE DOC WANTED TO GO FOR A THIRD SURGERY WHICH I DECLINED. I FELT ENOUGH IS ENOUGH. DAVID

Shelley

December 24, 2008 at 1:13 am

I had surgery on June 18, 2008 and have been rehabbing every since. I still have stiffness and weakness. My range of motion isn't real good yet either. I have a lot of soreness in my bicep like I've been doing a lot of exercises or something. Usually when you exercise you get sore at first but then it goes away. I had a lot of inflamation afterwards and didn't make much progress until my Dr. [Show More]I had surgery on June 18, 2008 and have been rehabbing every since. I still have stiffness and weakness. My range of motion isn't real good yet either. I have a lot of soreness in my bicep like I've been doing a lot of exercises or something. Usually when you exercise you get sore at first but then it goes away. I had a lot of inflamation afterwards and didn't make much progress until my Dr. gave me a cortizone shot. I don't know if It has anything to do with the pain pump or not. I haven't been back to my Dr. since he released me.

Jessica

December 9, 2008 at 4:39 pm

My mother had Rotercuff surgery in the beginning of October 2008, She passed away of a heart attack October 28th 2008, just a week or so after discontinuing the use of her pain pump. I've just recently begun to see commercials about faulty pain pumps that result in congestive heart failure and/or heart attacks. What if thats really what happened? If something were done differently maybe she would[Show More]My mother had Rotercuff surgery in the beginning of October 2008, She passed away of a heart attack October 28th 2008, just a week or so after discontinuing the use of her pain pump. I've just recently begun to see commercials about faulty pain pumps that result in congestive heart failure and/or heart attacks. What if thats really what happened? If something were done differently maybe she would have lived?

Allen

November 28, 2008 at 2:23 pm

both shoulders had pain pumps in 2000 & 2001..... now in done with playing any kind of sports!

richie

November 20, 2008 at 1:12 am

I had two pumps installed within two months in the same shoulde...Does this mean I'm twice as screwed than the normal dose of the poison in my cartilage. Dam now what?

dean

November 16, 2008 at 6:06 am

hello im dean 2 years ago i received surgery for my rotor cuff and the surgeon implanted a cathetor to that site with a disposible pain pump, i underwent months of therapy with no preval and my pain is as bad if not worse than before the surgery,i cant count 50 1 dollar bills without my back and shoulder and arm hurting bad as if i was lifting weights and couldnt lift no more, these pumps destroye[Show More]hello im dean 2 years ago i received surgery for my rotor cuff and the surgeon implanted a cathetor to that site with a disposible pain pump, i underwent months of therapy with no preval and my pain is as bad if not worse than before the surgery,i cant count 50 1 dollar bills without my back and shoulder and arm hurting bad as if i was lifting weights and couldnt lift no more, these pumps destroyed my life and my livelyhood and havent been back to work since,im very disapointed and depressed.

Shoulder Pain Pump Lawsuit Consolidation Petition Denied : AboutLawsuits.com

August 19, 2008 at 5:12 pm

[...] PagesShoulder Pain Pump LawsuitsPostarthroscopic Glenohumeral Chondrolysis (PAGCL)Federal Court to Consider Consolidation of [...]

Federal Court to Consider Consolidation of Shoulder Pain Pump Litigation : AboutLawsuits.com

July 31, 2008 at 1:00 am

[...] PagesMDL Petition filed for Shoulder Pump LawsuitsShoulder Pain Pump LawsuitsPostarthroscopic Glenohumeral Chondrolysis (PAGCL)Federal Heparin Lawsuits Consolidated in Toledo [...]

MDL Petition filed for Shoulder Pump Lawsuits — AboutLawsuits.com

May 21, 2008 at 4:11 am

[...] attorneys in federal product liability lawsuits involving the use of pain pumps following arthroscopic shoulder surgery, have filed a petition seeking to consolidated all cases for [...]

Postarthroscopic Glenohumeral Chondrolysis (PAGCL) — AboutLawsuits.com

May 21, 2008 at 4:08 am

[...] in the shoulder joint. The painful and debilitating disease has been linked with the use of intra-articular shoulder pain pumps which are sometimes used after arthroscopic [...]
"*" indicates required fields