Silica Risks Linked to Stone Countertops In Workplace, OSHA Warns
April 07, 2016
By: Martha Garcia
Federal job safety regulators warn that workers who prepare and finish stone for popular quartz kitchen and bathroom countertops may face serious health risks due to exposure to silica dust. 
A quartz countertop silica exposure warning was issued recently by the Occupational Safety and Health Administration (OSHA), together with rules governing the stone industry.
Natural stones, like quartz and granite, as well as manufactured stone, contain high concentrations of silica. Manufacturing, finishing and installing natural and manufactured stone countertop products for kitchens and baths may expose workers to large amounts of dust containing crystalline silica, which could lead to health problems.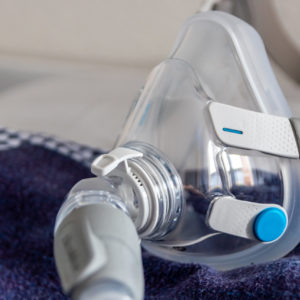 Did You Know?
Millions of Philips CPAP Machines Recalled
Philips DreamStation, CPAP and BiPAP machines sold in recent years may pose a risk of cancer, lung damage and other injuries.
Learn More
Crystalline silica occurs in stone naturally and is found in granite, sandstone, quartzite, sand and other rocks. Manufactured stone involves mixing crystalline silica, resins and pigments. Workers saw, grind, polish and drill slabs of natural and manufactured slabs of stone to finish and install countertops releasing hazardous levels of dust and crystalline silica into the air.
When crystalline silica is inhaled, very small silica particles become trapped in the lung tissue causing scarring and reduces the lung's ability to take in oxygen. It puts workers at risk for silicosis, an incurable lung disease that is progressively disabling, often permanent and sometimes fatal.
Symptoms of silicosis include, shortness of breath, coughing and fatigue. Workers exposed to airborne crystalline silica are also at increased risk for lung cancer, chronic obstructive pulmonary disease (COPD), and kidney disease.
OSHA investigated U.S. workers exposed to respirable crystalline silica in the stone countertop industry following reports from other countries of stone countertop workers developing silicosis, including 300 workers in Spain and Israel. Nearly two dozen have received lung transplants.
Investigators determined that different types of stone contain various levels of silica, ranging from 90% in manufactured and natural quartzite counter tops, 60% in sandstone, 50% in granite, and calcium-based stones, including limestone and marble have little to no silica. Already finished counter tops are not a hazard.
Silica Rule Published in Federal Register
The OSHA's Occupational Exposure to Respirable Crystalline Silica rule calls on the stone industry to protect workers against the dangers of silica exposure.
Regulations require U.S. worksites to test exposure levels, implement dust controls, provide OSHA-approved respirators, reduce the permissible exposure limit for respirable crystalline silica to 50 micrograms per cubic meter of air over an 8 hour shift, implement engineering controls, such as water ventilation, offer medical exams to highly exposed workers, and train workers on risks and limiting exposures.
At risk employees may include production operators, like sawyers, inspectors, quality control technicians, maintenance, and housekeepers may also be exposed from cleaning and moving raw materials of ground quartz.
The new regulations must be implemented within one to five years depending on the type of industry.
OSHA first focused on the dangers of respirable crystalized silica in the 1930s after worker deaths and set limits in 1971. However, the OSHA Hazard Alert notes that the standards were "outdated" and required a full review of scientific literature to set new standards to protect workers.
"*" indicates required fields