SoClean Settlement Mediator Appointed For Consumer Class Action Lawsuits in MDL
June 08, 2022
By: Irvin Jackson
The U.S. District Judge presiding over all federal SoClean lawsuits has appointed a settlement mediator to help the parties negotiate a potential resolution for claims over dangerous levels of ozone gas released by the CPAP sanitizing device.
SoClean products have been sold in recent years to help clean CPAP sleep apnea machines. However, the devices work by using high levels of ozone gas to sanitize and deodorize the machines, which a growing number of class action lawsuits against SoClean allege poses serious health risks for humans and animals.
In addition to consumer class action claims, plaintiffs also indicate that the high levels of ozone gas have caused users to suffer various injuries, including coughs, nasal irritation, headaches, asthma attacks and other respiratory problems.
Given common questions of fact and law raised in the claims, the federal SoClean litigation was centralized earlier this year before U.S. District Judge Joy Flowers Conti, in the Western District of Pennsylvania, for coordinated discovery and pretrial proceedings.
SOCLEAN INJURY LAWSUITS
Did you or a loved one suffer an injury after using a SoClean CPAP cleaner?
CONTACT A LAWYER
Judge Conti is also presiding over all federal Philips CPAP lawsuits filed over millions of machines that were recalled due to a defective sound abatement foam, which breaks down and releases toxic particles into the machines' air pathways.
In a pretrial order (PDF) issued on June 2, Judge Conti indicates that the parties to the SoClean putative consumer class action claims have agreed to use retired Magistrate Judge Diane Welsh as a settlement mediator in the litigation.
Judge Welsh has also been appointed to help negotiate terms of potential Philips CPAP settlements, and will also work with the parties the parties to assist the court with SoClean settlement matters.
The mediator's duties will include assisting the court with settlement matters such as directing the parties to meet and engage in negotiations, creating an efficient procedure for conducting those negotiations, identifying who is necessary for the negotiations to take place, and making recommendations to the court on issues which may need to be resolved to facilitate a settlement.
Link Between SoClean Lawsuits and Philips CPAP Recall
While the allegations raised in the SoClean lawsuits involve independent health risks associated with the high levels of ozone gas released by the machines, the litigation also overlaps with the lawsuits over recalled Philips CPAP machines.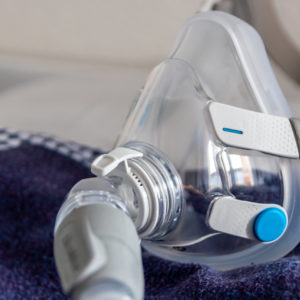 Philips CPAP Recall Lawsuit
A massive Philips CPAP recall was issued for an estimated 15 million DreamStation, CPAP, BiPAP and mechanical ventilators that contained a polyester-based (PE-PUR) sound abatement foam. At that time, Philips suggested that use of SoClean and other similar CPAP sanitizing devices involving ozone and UV light may exacerbate the foam's degradation.
In response to the allegations, SoClean sued Philips in October 2021, arguing that it was attempting to use the ozone cleaning machine as a scape goat for what it called a "glaring design flaw" that placed a defective sound abatement foam directly in the machine's air pathways.
As part of the coordinated pretrial proceedings before Judge Conti in the two separate federal multidistrict litigations (MDLs), SoClean lawyers and Philips CPAP lawyers will conduct coordinated discovery into issues raised in the two litigations, as well as overlapping issues about the causes and effects of the foam breaking down, which will likely involve many of the same witnesses and evidence.
"*" indicates required fields