St. Jude Riata Lead Externalizations, Failures Worsen Over Time: Study
July 22, 2014
By: Irvin Jackson
Danish researchers are warning that the risk of problems from St. Jude Riata defibrillator leads, which were removed from the market several years ago due to insulation issues, may worsen over time, exposing patients to potentially dangerous electrical problems. 
St. Jude Riata leads are small wires used to connect implantable cardiac defibrillators (ICDs) to the heart. They are designed to monitor the heart rhythms and deliver electric shocks if needed to restore normal heart beats.
About 227,000 of the lead wires were sold worldwide before the manufacturer acknowledged that the insulation surrounding the wire may be prone to decay and erode, leaving exposed wires inside patients. This has caused many users to experience unnecessary shocks, or for the defibrillator to fail.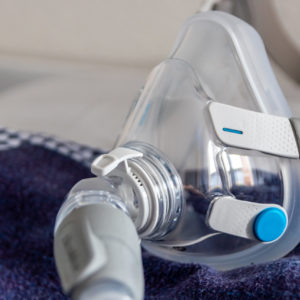 Did You Know?
Millions of Philips CPAP Machines Recalled
Philips DreamStation, CPAP and BiPAP machines sold in recent years may pose a risk of cancer, lung damage and other injuries.
Learn More
In a study published earlier this month in the medical journal Heart Rhythm, researchers from Denmark's Aalborg University Hospital indicate that Riata and Riata ST defibrillator leads with insulation failures that result in externalized conductors (EC) are more likely to cause electrical abnormalities that could endanger those implanted with them.
In late 2010, St. Jude removed the leads from the market amid reports of insulation failure, and a warning letter was sent to doctors about the risk of problems in late 2011, which the FDA classified as a St. Jude Riata recall. However, it is estimated that nearly 80,000 of the leads remain active in patients in the United States, as the process of attempting to remove the lead is risky and doctors often recommend keeping the defective lead in place unless there is evidence that it has failed.
According to the new study, researchers suggest that the risk of problems with the leads may be worse than they first appeared, with issues more likely to develop the longer they are implanted.
Researchers looked at data on 295 patients with recalled Riata leads. Among them, they found 34 externalized conductors and 19 electrical abnormalities. According to the researchers, those with externalized conductors due to failed insulation were more than four times more likely to suffer an electrical abnormality.
In 15 cases, doctors and patients decided to extract the leads. The researchers report that there were two major complications during those lead extraction surgeries.
"The development of EC is a dynamic process despite long lead dwell time," the researchers concluded. "ECs are associated with a higher risk of electrical abnormalities. Therefore, lead replacement should be considered, especially in patients with long life expectancy."
St. Jude Riata Lawsuits
In August 2012, the FDA issued a safety communication in response to concerns among individuals who still have one of the recalled St. Jude Riata or Riata ST leads, recommending that individuals undergo x-ray or other imaging exams to monitor the condition of the leads.
Several hundred patients who received the recalled wires are now pursuing St. Judge Riata lawsuits, alleging that the manufacturer sold a defective and dangerous medical device and failed to disclose the risk of early failure.
Unlike many mass litigation cases involving medical devices or drugs, the St. Jude cases have not been consolidated as part of an MDL, or multidistrict litigation. This has led to conflicting rulings regarding preemption, with some courts finding that the cases are barred, because the device was approved by the FDA.
Madlyn

November 6, 2015 at 7:42 pm

My husband's ICD wire and unit malfunctioned causing his unit to be shorted out rendering it unable to correct his vfib rhythm and causing a full cardiac arrest. We were told that the wire from the unit was probably exposed.
"*" indicates required fields