New Study Strengthens Links Between Fracking and Earthquakes
May 09, 2014
By: Irvin Jackson
A controversial mining process known as hydraulic fracturing and other wastewater injection wells are putting stress on fault lines, resulting in failures and earthquakes that likely would not have occurred otherwise, according to the findings of a new study.  
Researchers presented evidence last week at a meeting of the Seismological Society of America (SSA), which shows that earthquakes from wastewater disposal and similar wells can trigger earthquakes tens of kilometers away from the wellbore.
The new data shows that hydraulic fracturing, or fracking, appears to have stronger ties to earthquakes than previously believed and can cause them at greater ranges than once suspected.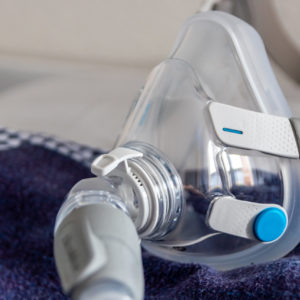 Did You Know?
Millions of Philips CPAP Machines Recalled
Philips DreamStation, CPAP and BiPAP machines sold in recent years may pose a risk of cancer, lung damage and other injuries.
Learn More
According to studies from a number of researchers, the wastewater disposal wells and hydraulic fracturing operations can cause earthquakes by changing the state of stress on existing faults. The changes can be significant enough to cause the fault to fracture and trigger an earthquake.
The SSA has posted a searchable list of all of the abstracts of the studies presented at the conference.
Researchers have seen a dramatic increase in the number of earthquakes in the central and eastern United States over the past few years. That increase has coincided with hydraulic fracturing and wastewater disposal wells, particularly in Arkansas, Colorado, Ohio, Oklahoma, and Texas.
From 1967-2000, there were an average of 21 earthquakes per year above magnitude 3.0. From 2010-2012, as hydraulic fracturing took off, so did the number of earthquakes of magnitude 3.0 or higher, with an average of 100 per year, according to the U.S. Geological Survey (USGS).
Fracking earthquakes can not only happen miles away from the wells, threatening human life, but they can also threaten vital structures such as dams and nuclear power plants, scientists warn.
The data was compiled from several different studies by different groups of scientists. One such study looked at what is known as the Jones earthquake swarm; which have been happening near Oklahoma City since 2008. Researchers believe the quakes were triggered by a small number of high-volume injection wells tens of kilometers away.
Researchers measured increasing pore pressure and an increasing number of earthquakes that appeared to migrate outward from the wells.
"The existing criteria for an induced earthquake do not allow earthquakes associate with the well activity to occur this far away from the wellbore," Katie Keranen, lead study author and assistant professor of geophysics at Cornell University, warned in an SSA press release. "Our results, using seismology and hydrogeology, show a strong link between a small number of wells and earthquakes migrating up to 50 kilometers away."
Other studies to be presented at the conference found strong associations between the volume of fluid injected and the magnitude of the resulting earthquakes.
However, the USGS is trying to stay neutral on what is causing the earthquakes, and has gone so far as to develop a method of accounting for the increase seismic activity without determining whether the quakes are natural or manmade.
Ohio Earthquake Concerns
The conference comes just two weeks after Ohio's Department of Natural Resources (ODNR) placed new restrictions on drilling after a state investigation linked a number of small earthquakes to fracking operations.
The new regulations require companies conducting horizontal drilling within three miles of a known fault or area of seismic activity greater than 2.0 magnitude to install seismic sensors. The new law would also require the drilling to halt if a seismic event of more than 1.0 magnitude is detected.
The Ohio investigation and latest studies followed a report published in the journal Science in July 2013, which linked a number of earthquakes above magnitude 3.0 to hydraulic fracturing activities. That study, conducted by William Ellsworth of the Earthquake Science Center, found a significant increase in potentially dangerous earthquakes in the mid-continental United States since 2001.
Fracking Safety Concerns
Hydraulic fracturing, which is more commonly known as hydrofracking or just "fracking," is a controversial process of gas extraction where a mixture of water, sand and fluids that the gas industry has fought to keep secret is injected into the ground at extremely high pressure, cracking shale deposits and freeing trapped natural gas, which can then be removed. Those fluids are then sucked from the ground and often disposed of in wastewater wells.
Fracking has come under increasing scrutiny over the last several years. It has become a popular method of gas extraction due to new drilling techniques and the discovery of large shale reserves throughout the eastern seaboard. It first began to boom in Wyoming and Montana's Powder River Basin region, but now it has spread across the east coast in thousands of well sites in New York, Pennsylvania and Maryland.
There are a number of environmental concerns surrounding the fracking process. Residents near hydraulic fracturing sites have reported air pollution, dust problems, and claim that the fracking fluids contain pollutants that contaminate groundwater.
In 2012, the Occupational Safety & Health Administration (OSHA) and the National Institute for Occupational Safety and Health (NIOSH) issued a joint hazard alert that silica dust from the operations put workers at risk.
A study published last year by the National Academy of Sciences linked hydraulic fracturing operations to methane, ethane and propane contamination of drinking water.
Efforts to force the industry to reveal what is in the fluids have so far been blocked. A number of states have enacted controls or moratoriums to slow down the spread of the process until its environmental effects have been better understood.
Last month, one of the first fracking lawsuits to reach a jury resulted in a $2.9 million award for a Texas family that alleged the gas extraction wells caused pollution, decreased value of their land and a general nuisance.
"*" indicates required fields