Study Will Test Method of Lowering Toxic Firefighter Foam Blood Levels Through Transfusions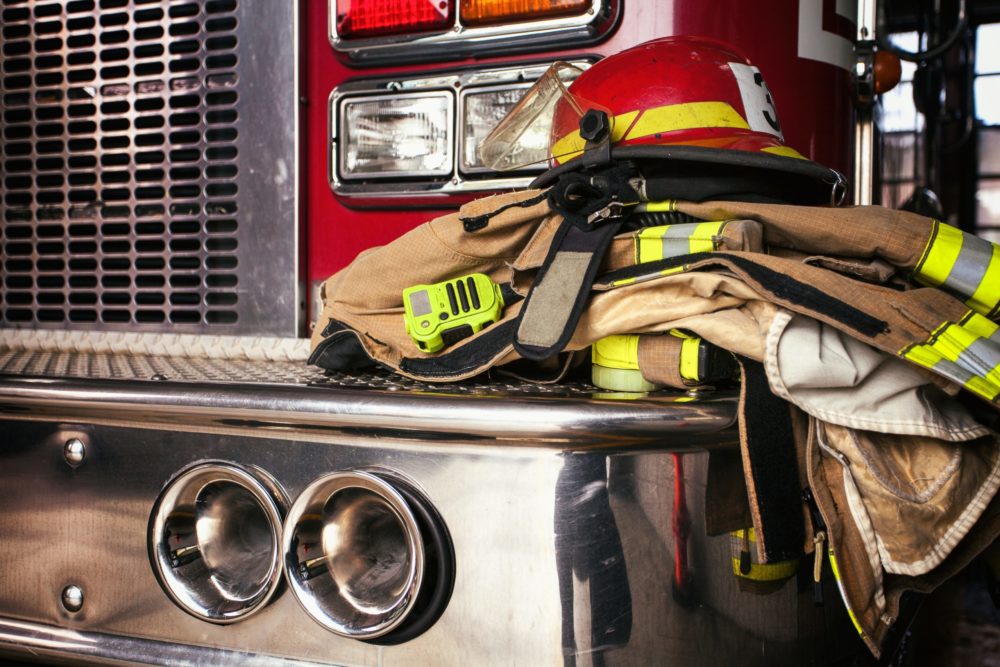 January 23, 2023
By: Russell Maas
Amid rising concerns about the long-term side effects of firefighting foam exposure, a new study seeks to test new methods that may be used to reduce bloodstream concentrations of PFAS chemicals, which have been linked to a potential risk of cancer.
Per- and polyfluoroalkyl substances (PFAS) have been used for decades in firefighting foam and other safety equipment, due to the ability to resist heat, grease and water. However, the chemicals are commonly referred to as "forever chemicals", since they are known to buildup in the human body and environment, posing a myriad of health risks.
Officials and researchers from two Arizona's Universities and a firefighter advocacy group have announced they will be conducting a $4 million study to test whether firefighters who routinely donate blood and plasma experience reductions in the levels of PFAS chemicals in their blood, which could hel improve their overall health.
The study comes as hundreds of firefighters are currently pursuing lawsuits against manufacturers of the foam products and PFAS chemicals, alleging that regular exposure caused them to develop testicular cancer, kidney cancer, pancreatic cancer, prostate cancer, liver cancer, bladder cancer and various other injuries.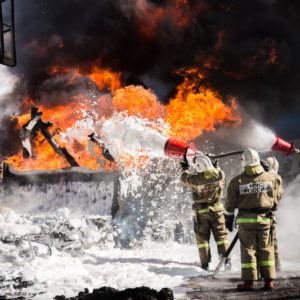 Firefighter Blood Donations May Reduce PFAS Risks
The University of Arizona, Arizona State University and the Arizona Fire Chiefs Association have partnered to conduct this new study, which will enroll 1,500 Arizona firefighters who will volunteer to have their blood levels tested for PFAS chemicals, and to either donate blood every 12 weeks, or plasma every six weeks. An assessment of the PFAS concentrations in their blood will be performed at each donation and DNA health indicators will be tested at the beginning and end of the study period.
Firefighters that have low or minimal levels of PFAS levels in their blood will be encouraged to join additional studies seeking to determine whether specific diets and exercise can improve DNA health indicators
The study will seek to determine whether firefighters who routinely donate blood or plasma can improve their overall health and reduce the levels of PFAS chemicals in their blood, which are known to remain in the bloodstream for years and can accumulate in organs causing damage.
The Arizona Fire Chiefs Association (AFCA) called for additional research on firefighter safety from PFAS chemicals after the results of a 2021 Australian study found firefighters with elevated levels of PFAS chemicals in their blood saw a 10% decrease in levels after a year of donating blood, while those donating plasma seen a 30% decrease.
PFAS Firefighting Foam Health Concerns
PFAS chemicals were first introduced into the manufacturing industry in the 1940's, and have become widely used in a vast amount of consumer products, including food packaging materials, pizza boxes, popcorn bags, fabrics, nonstick cooking pans, and other products. However, large volumes of the chemicals have been used in aqueous film-forming foam (AFFF) used by the military and civilian fire companies to combat fuel-based fires.
Since the chemicals do not break down naturally, they have contaminated water supplies in communities nationwide, especially near military bases, airports, military bases and other fire training facilities, where large volumes of PFAS entered water from the use of AFFF products.
Firefighter exposure to PFAS chemicals in foam has been linked to a number adverse health effects including liver damage, thyroid disease, decreased fertility, high cholesterol, obesity, hormone suppression, and several types of cancer.
Manufacturers of PFAS chemicals are also now facing an increasing number of PFAS water contamination lawsuits brought by individuals who indicate that they developed pancreatic cancer, liver cancer, bladder cancer, testicular cancer, kidney cancer or ulcerative colitis after years of drinking tap water  contaminated by the improper disposal of the chemicals.
"*" indicates required fields