Takeda Seeks New Trial Following $9B Actos Verdict
July 03, 2014
By: Austin Kirk
Following a landmark $9 billion verdict in an Actos bladder cancer lawsuit verdict earlier this year, Takeda Pharmaceuticals and Eli Lilly are seeking to have the judgment reversed or for a new trial, suggesting that the sheer size of the award shows that the jury acted with "passion and prejudice".  
In April, a federal jury in Louisiana hit the drug makers with $1.5 million in compensatory damages and an additional $9 billion in punitive damages in a case brought by Terrance Allen and his wife, which was the first out of several thousand Actos lawsuits pending in the federal court system to go to trial.
All of the complaints involve similar allegations that the makers of the diabetes drug withheld information from consumers and the medical community about the risk of users developing bladder cancer from Actos side effects.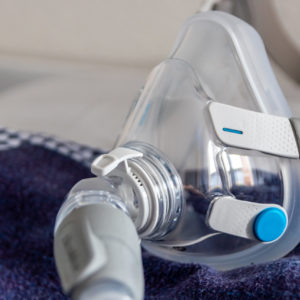 Did You Know?
Millions of Philips CPAP Machines Recalled
Philips DreamStation, CPAP and BiPAP machines sold in recent years may pose a risk of cancer, lung damage and other injuries.
Learn More
The punitive damage award, which was the seventh largest in U.S. history and the highest ever in a pharmaceutical product liability lawsuit, was designed to punish Takeda and Eli Lilly for recklessly endangering patients' lives to make money by withholding information about the cancer risks with Actos.
On June 27, attorneys for Takeda filed expected post-trial motions, including a request for Judgment as a Matter of Law (PDF) and for a new trial (PDF)
"Defendants are entitled to a new trial because the jury's multi-billion dollar punitive damages awards are unconstitutional and so excessive as to per se demonstrate passion and prejudice," the petition for a new trial states. "At the very least, the Court should remit the punitive damages awards to amounts that total no more than compensatory damages."
The Allen trial was the first in a series of "bellwether" case scheduled for trial the federal court system, where about 3,000 other Actos bladder cancer cases are pending that involve nearly identical allegations. Bellwether cases are typically designed to help the parties gauge how juries may respond to similar evidence and testimony that will be offered in other cases, potentially facilitating Actos settlement negotiations that may avoid the need for hundreds of individual trials across the country.
Jury Instructed That Company Acted in Bad Faith
Evidence presented during the Allen trial, and likely to be presented in other cases, included internal memos indicating that Takeda Pharmaceutical executives knew about the bladder cancer risks before Actos was even on the market. Rather than warning about the risk, the drug maker downplayed it, allegedly manipulated data and doing everything possible to avoid placing any hint of a concern on the Actos warning label.
Prior to the start of the case, U.S. District Judge Rebecca Doherty ruled that Takeda has acted in bad faith during the litigation, failing to properly preserve evidence relevant to the cases. The jury in the Allen case was instructed to weigh the company's bad faith actions during the case in their decisions.
On June 20, Judge Doherty went even further, saying that plaintiffs and the court have now presented sufficient evidence to establish that Takeda Pharmaceuticals intentionally deleted or destroyed documents and other evidence.
According to the motion for a new trial filed by Takeda, the drug maker claims that the court should not have given the jury instructions to consider Takeda's spoliation of evidence. The company's attorneys argue that Judge Doherty erred in determining that the company had a legal duty to preserve some of the evidence that was destroyed.
The company's attorneys have maintained that Takeda had no reason to believe it would face bladder cancer lawsuits over Actos side effects before the summer of 2011, which plaintiffs' attorneys and Judge Doherty have rejected as an unbelievable and incredulous position. Judge Doherty determined that Takeda knew about potential Actos bladder cancer litigation dating back as far as 2002.
Actos Litigation
Actos (pioglitazone) is a type 2 diabetes drug that has been used by millions of Americans. Concerns emerged in 2010 about a potential link between Actos and bladder cancer, leading to thousands of product liability lawsuits being filed against the drug makers for failure to adequately research the medication or provide sufficient warnings to consumers and the medical commuity.
In addition to cases pending before Judge Doherty in the federal Actos MDL (Multidistrict Litigation), a large number of cases have been filed in various state courts throughout the country. At least three trials have already taken place at the state level, with conflicting results.
In May 2013, a California jury awarded $6.5 million in damages over Actos bladder cancer in a case brought by Jack Cooper, who was given an expedited trial date due to his grave health. However, following post-trial motions, that verdict was reversed after the state court judge excluded the plaintiffs' expert witness testimony.
A second trial was held in Maryland state court in September 2013, which resulted in a jury finding that Takeda failed to adequately warn about the risk of bladder cancer from Actos and awarding $1.77 million in damages. However, the case resulted in a defense verdict for the drug maker under a unique Maryland law, known as contributory negligence, as the jury also found that the plaintiff failed to exercise reasonable care for his own health, which nullified the negligence of the drug maker.
A third Actos bladder cancer trial recently concluded in Nevada state court, which resulted in a defense verdict after the jury determined that both Actos and the plaintiff's history as a smoker contributed to the development of bladder cancer. In that case, the plaintiff also ordered generic versions of Actos from online pharmacies, which raised questions as to whether Actos or unknown factors in the generic versions purchased online could have contributed to the development of the disease in that case.
Another trial involving two plaintiffs held in Las Vegas earlier this year also resulted in defense verdicts. However, that case, involving claims by Bertha Triana and Delores Cipriano, also resulted in plaintiffs' attorneys calling for a new trial because of the conduct of Takeda Pharmaceuticals' attorneys.
Both District Judge Kerry Earley and plaintiff attorneys indicate that Takeda attorneys Kelly Evans and D'Lesli Davis repeatedly showed disrespect for the judge throughout the trial. The attorneys reportedly rolled their eyes at the judge, pointed at her and claimed she was getting overly emotional in open court.
In late April, Judge Earley admonished Takeda's attorneys after the conduct occurred in front of the jury, advising the jurors that such actions were inappropriate and should be disregarded.
"*" indicates required fields