Stronger Indoor Tanning Regulations Needed, Doctors Say
May 29, 2015
By: Martha Garcia
The FDA should place more stringent federal regulations on indoor tanning beds and restrict the use of the devices by the nation's youth, according to recommendations in a new editorial. 
In the latest issue of the Journal of the American Medical Association (JAMA), an editorial written by Darren May PhD, and John Kraemer, both from Georgetown University, highlights the risks posed by indoor tanning.
According to the editorial, regulations currently in place are insufficient "putting the agency in the unusual situation of balancing the safety and health benefits of technology with very limited therapeutic benefit with commercial interests."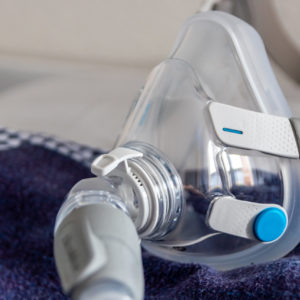 Did You Know?
Millions of Philips CPAP Machines Recalled
Philips DreamStation, CPAP and BiPAP machines sold in recent years may pose a risk of cancer, lung damage and other injuries.
Learn More
The FDA reclassified indoor tanning equipment as class II medical devices in May 2014. The agency also added a black box warning to the devices, indicating they should not be used by minors. It also warns of health risks associated with tanning, including the risk of cancer.
Despite the warning, there is no federal regulation that prevents teens from using indoor tanning devices. As such, the editorial calls for a broader public health approach to the use and regulation of the devices among teens.
Skin cancer is the most common malignancy in the U.S. with nearly 4 million cases diagnosed every year, and the incidence is increasing.
Researchers say the majority of skin cancer cases are preventable, including 90% of melanomas, which are the most lethal type of skin cancer. The simple way to prevent the majority of cases is by reducing UV radiation exposure, especially during adolescence and young adulthood when much of the cancer-causing damage occurs. experts say. It is believed by many that limiting the use of UV devices by youth would greatly reduce the number of skin cancer cases.
"The skin cancer risks associated with indoor tanning primarily manifest later in life, and the perceived benefits of tanned skin are thought by young people to outweigh future risks," wrote May.
The editorial also noted that more than 10% of annual cases of skin cancer in the U.S. are related to indoor tanning, equating to more than 350,000 cases.
Indoor tanning devices are classified as carcinogenic to humans by the International Agency of Research on Cancer (IARC). The agency, a division of the World Health Organization (WHO), has determined that indoor tanning devices, classified as sunlamps by the FDA, increase the risk of melanoma and non-melanoma skin cancer in humans.
Melanoma is the most deadly form of skin cancer, and most common type of skin cancer among young women ages 15 to 39. Researchers say this is in part due to the high prevalence of indoor tanning among this age group.
Indoor Tanning Not Regulated Like Other Carcinogens
"From a public health perspective the indoor tanning device regulations are not commensurate to those of other regulated products that are known carcinogens with very little or no therapeutic benefit," said May.
Researchers are calling for the FDA to impose a national minimum age requirement on indoor tanning devices. They said the devices should be regulated, much like tobacco products are, because they are both public health risks which may lead to death.
Nearly $8 billion is spent annually for treatment, loss of productivity and other health associated costs related to skin cancer.
In states that have introduced indoor tanning restrictions, either age restrictions or parental permission, cancer risk among youth has effectively been reduced. Female adolescents are 30% less likely to indoor tan in states with such restriction.
More than 40 states and several county and local governments have implemented policies concerning age restrictions or parental permission for indoor tanning devices. However, the authors say this may result in conflicting standards which may be confusing across different states, which is why a federal regulation is needed.
"*" indicates required fields