Tennessee School Carbon Monoxide Leak Sends 100 to Hospital
January 16, 2013
By: Irvin Jackson
Another school had to be evacuated this week, after more than 100 children and adults were treated for carbon monoxide poisoning. 
Drexel Preparatory Academy in Whites Creek, Tennessee, near Nashville, was evacuated Monday due to a carbon monoxide leak caused by a defective heating unit.
Despite having purchased carbon monoxide detectors in the school, the gas leak was not discovered until a local hospital called the school over concerns that children were seen for symptoms of carbon monoxide poisoning.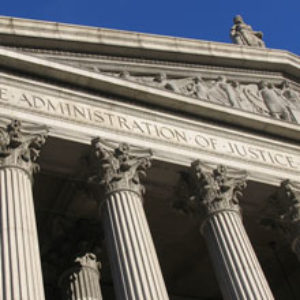 The school has been shut down while repairs are being made to the heating unit and a better plan is put in place to deploy and monitor the school's carbon monoxide alarms.
The incident has raised questions as to whether Tennessee, and other states, should require carbon monoxide detectors. Currently, only Connecticut and Maryland require carbon monoxide detectors in schools. However, following a similar carbon monoxide leak in an Atlanta school last month, other states are now considering taking action, including California, Georgia, and New Jersey.
The children and adults injured at Drexel were treated and released from a number of local hospitals. Most were placed on increased oxygen for 23 hours to purge the carbon monoxide from their blood and to prevent oxygen deprivation to organs. However, exposure to carbon monoxide can have lingering effects that may not be immediately apparent.
Carbon monoxide is a significantly toxic gas that is colorless, odorless, tasteless and lacks any sort of irritating factor that could allow someone to detect its presence. Leaks of carbon monoxide are the leading cause of fatal poisonings in the United States.
According to the U.S. Centers for Disease Control and Prevention, carbon monoxide poisoning kills about 500 people in the U.S. annually, and is linked to about 15,000 emergency room visits. In many cases, the injuries or deaths could have been prevented by the use of carbon monoxide detectors and proper maintenance of heating systems and generators, which could result in the availability of financial benefits for victims through a carbon monoxide lawsuit.
"*" indicates required fields