Testosterone Replacement Therapy Study Highlights Increased Heart Risks
February 23, 2017
By: Irvin Jackson
The findings of an important new clinical trial appear to confirm that the side effects of testosterone replacement therapy, specifically the popular Androgel treatment, increase the risk of heart attacks and strokes among men. 
In a study published this week in the Journal of the American Medical Association (JAMA), researchers funded by the National Institutes of Health found that men treated with Androgel for a year saw a significant increase in the amount of plaque in their arteries, which is a well-known warning sign for a heart attack or stroke.
The research was part of a series of four studies were published in JAMA and JAMA Internal Medicine on the same day, which were all part of the "Testosterone Trials" designed by researchers at the Perelman School of Medicine to determine what, exactly, the benefits and risks of testosterone replacement therapy are, and whether one outweighs the other.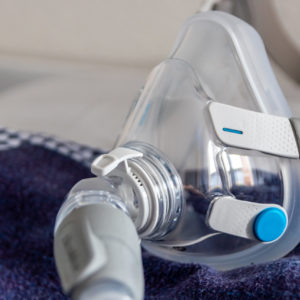 Did You Know?
Millions of Philips CPAP Machines Recalled
Philips DreamStation, CPAP and BiPAP machines sold in recent years may pose a risk of cancer, lung damage and other injuries.
Learn More
Use of testosterone drugs among aging men has increased dramatically in recent years, amid aggressive marketing by drug makers, which encourage men to seek treatment if they experience symptoms of of a made-up medical condition known as "low T", such as reduced energy levels, strength, sex drive or other symptoms commonly seen among most men as they get older.
Over the past few years, concerns have emerged about the health risks associated with testosterone treatments, amid prior findings that suggest certain men may face an increased risk of heart attacks, strokes and wrongful death after using the drugs, which are often prescribed without a true medical need for the treatments.
Experts and federal regulators have cautioned that the drugs should only be prescribed to men experiencing testosterone deficiencies caused by medical condition, such as hypogonadism. However, the drug makers have promoted the medications for years for men who are experiencing drops in sex drive, strength, stamina or other side effects commonly associated with aging.
The cardiovascular study, conducted by researchers from across the country, was a double-blinded, placebo-controlled trial held at nine different academic medical centers across the United States. It involved 170 men ages 65 and older, who had detectably low testosterone levels. About half were given AndroGel treatment for a year and the other half were given a placebo. The design of the clinical trial is considered the "gold standard" for drug research.
According to the findings, the men who used AndroGel saw a "significant increase" in the amount of noncalcified artery plaque. While no heart problems occurred within the group, plaque buildup is well known to be a contributor to heart attacks and other heart problems, and the men in the group, meant to represent typical testosterone gel users, were already at a higher risk of heart problems due to factors like obesity and high blood pressure, which means that the use of testosterone gel could be increasing those risks even more.
"Among older men with symptomatic hypogonadism, treatment with testosterone gel for 1 year compared with placebo was associated with a significantly greater increase in coronary artery noncalcified plaque volume," the researchers noted. "Larger studies are needed to understand the clinical implications of this finding."
However, on the same day researchers from Kaiser Permanente published results of their own study, a survey of data on more than 44,000 patients, which found a long-term decrease in cardiovascular risk among men who used testosterone replacement therapy drugs. The study also found that men with androgen deficiency do not appear to be at increased risk of heart problems in the first place.
"Our study found no indication of an increased risk for cardiovascular events for men with androgen deficiency," T. Craig Cheetham, lead author, Kaiser Permanente Southern California Department of Research & Evaluation, said in a press release. "Our hope is that these findings help alleviate the concerns that patients with androgen deficiency and their doctors may have had about prescribing and taking testosterone replacement therapy."
The Kaiser Permanente study was not a clinical trial, and not part of the Testosterone Trials project.
The other three trials published the same day showed mixed results. Clinical trials on anemia and bone strength appeared to show benefits to taking testosterone, while a trial looking to see whether it improved cognition found no improvement.
Testosterone Treatment Lawsuits
The findings of the cardiovascular trial may provide further support for a growing number of Androgel lawsuits, Testim lawsuits, Axiron lawsuits and other testosterone treatment lawsuits pending in state and federal courts nationwide, which allege that the drug makers failed to provide adequate warnings for consumers and the medical community about the increased risk of heart attacks and strokes.
Given the similar allegations raised in the lawsuits, more than 6,000 cases filed throughout the federal court system have been consolidated for pretrial proceedings as part of a multidistrict litigation (MDL), which is centralized before U.S. District Judge Matthew Kennelly in the Northern District of Illinois.
As part of the coordinated proceedings, a series of Androgel trials are expected to begin this summer, which are designed to help the parties gauge how juries may respond to certain evidence and testimony that is likely to be repeated throughout the litigation.
If testosterone replacement therapy settlements are not reached following bellwether trials in the MDL, the drug makers may face hundreds of individual trial dates in U.S. District Courts nationwide over failure to warn about the heart risks associated with their medications.
Robert

April 2, 2020 at 12:08 am

Because of a pituitary tumor, I was prescribed Testim testosterone gel for the last 6 years. About a year ago, my sweat was turning red on my white t-shirts. No one in the medical field would lay such blame. This past Nov. 2019, my endocrinologist said that I had to change over to Actavis Testosterone Gel 1%. Since Jan. 2020, I have noticed chest discomfort. On March 6, 2020, I went to the hospita[Show More]Because of a pituitary tumor, I was prescribed Testim testosterone gel for the last 6 years. About a year ago, my sweat was turning red on my white t-shirts. No one in the medical field would lay such blame. This past Nov. 2019, my endocrinologist said that I had to change over to Actavis Testosterone Gel 1%. Since Jan. 2020, I have noticed chest discomfort. On March 6, 2020, I went to the hospital, because my blood pressure was 178/100. After 2 days in the hospital, I was told that my heart was fine(blood work, stress test,etc). Suspecting the gel was causing problems, I did not use it for the last 4 days, until last night, March31,2020. About 2:oo AM April,1,2020, I woke up with chest pains and my blood pressure was so high that my meter would not register. I called the endocrinologist today and she said that it was probably not the gel and to watch my diet, which I have always done. She said not to use the gel for a few days and to see what happened. My problem is that there is no warnings on the box or packets about the product possibly causing hypertension.

Tom

April 17, 2017 at 8:48 pm

I was given Androgel, with a normal testosterone level. I had both an MI & DVT. So much for the phony dx of 'Low-T' pushed by Big Pharma.
"*" indicates required fields