Avandia Settlements Reportedly Reached in Thousands More Lawsuits
June 02, 2010
By: Staff Writers
GlaxoSmithKline has reached additional Avandia settlements in an estimated 5,000 lawsuits over the side effects of their diabetes drug, which has been linked to an increased risk of heart attacks and other potentailly life-threatening injuries. 
Among the Avandia lawsuits settled were cases scheduled for trial to begin later this month in Pennsylvania, according to a report by Reuters. The first Avandia trial is now expected to begin in October 2010, unless additional settlements are reached.
Details surrounding the agreement to settle the Avandia claims have not been disclosed, but it is at least the second batch of cases resolved by the drug maker. Last month, Bloomberg News reported that GlaxoSmithKline agreed to pay $60 million to settle Avandia lawsuits brought by about 700 people represented by two law firms.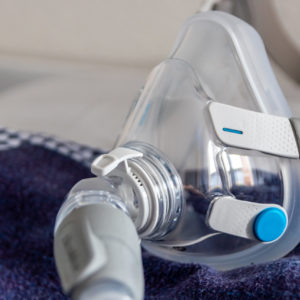 Did You Know?
Millions of Philips CPAP Machines Recalled
Philips DreamStation, CPAP and BiPAP machines sold in recent years may pose a risk of cancer, lung damage and other injuries.
Learn More
Avandia (rosiglitazone) was approved in the United States in 1998 to treat type 2 diabetes by helping control blood sugar levels. The drug has been used by millions of diabetics, but sales have plummeted in recent years as concerns have mounted about the risk of serious and potentially life-threatening heart risks with Avandia. Some experts estimate that Avandia has caused between 60,000 and 200,000 heart attacks and deaths due to cardiovascular problems in the U.S. from 1999 to 2006.
Concerns about the risk of Avandia heart problems first gained widespread attention in May 2007, when a meta-analysis of 42 different clinical trials was published in the New England Journal of Medicine, suggesting that users of Avandia had a 43% increased risk of a heart attack.
GlaxoSmithKline PLC currently faces about 13,000 Avandia lawsuit claims filed by former users of the drug who allege that the drug company failed to adequately research their medication or warn users about the serious side effects. The federal Avandia litigation has been consolidated into an MDL, or Multidistrict Litigation, for pretrial litigation in the U.S. District Court for the Eastern District of Pennsylvania.
According to an earlier scheduling order issued by the federal judge presiding over the MDL, the first Avandia trial was expected to begin this summer. However, a modified scheduling order was issued last week granting an extension of time, indicating that lawsuits from the initial Avandia trial pill will begin October 5, 2010.
Pressure on GlaxoSmithKline to settle the Avandia cases has increased in recent months with the first trials approaching and a renewed push by critics for a recall of Avandia to be issued.
Earlier this year, a Senate report was released that criticized GlaxoSmithKline for intimidating doctors who spoke out about Avandia side effects and for failing to adequately warn users about the risk of a heart attack from side effects of Avandia.
An Avandia safety review is currently being conducted by the FDA, and the drug regulatory agency estimates that it will conclude its investigation some time in July. Some of the FDA's own drug reviewers said as early as 2007 that Avandia poses too great of a health risk for too few benefits.
The FDA is also considering pulling the plug on an Avandia study, called TIDE, which is looking at the side effects of Avandia compared to those of Actos, a competing diabetes medication manufactured by Takeda Pharmaceuticals. The FDA says that given the Avandia heart attack risks, it may be unethical to continue the trials.
JME

December 8, 2014 at 3:37 am

My daughter in law had a different kind of a lawsuit for brain surgery and her lawyer held on to the money for 60 days 2.5 million can generate a lot of interest. And she didn't get any of the money that it made. So I wouldn't be afraid to think that someone is getting paid.

SUSAN

August 14, 2014 at 10:59 pm

I was diagnosed with stage IV lung cancer in October 2013. In December my doctor was pressuring me to get one of my lung nodules removed and begin chemotherapy as soon as possible. I wanted to wait it out just a little bit longer, I guess my intuition was telling me something. While browsing online I stumbled upon a website:www.phoenixtears.ca and was very interested. It seemed unreal, It was ver[Show More]I was diagnosed with stage IV lung cancer in October 2013. In December my doctor was pressuring me to get one of my lung nodules removed and begin chemotherapy as soon as possible. I wanted to wait it out just a little bit longer, I guess my intuition was telling me something. While browsing online I stumbled upon a website:www.phoenixtears.ca and was very interested. It seemed unreal, It was very hard to believe but I bought his book and read it cover to cover. Wow, that is all I could say. The things I read flipped my understanding of nutrition and cancer upside down. And my doctor never told me any of these things.I ordered for his oil on:ricksimpsoncancercure102@gmail.com and was delivered to me within 48 hours, I started the protocol the same day after finishing the book. A few days later I woke up and I had no pain in my side, that was interesting. Two days later I could walk outside for a good half an hour and not get fatigued. My health was improving so fast I actually couldn't believe it. A week later I sent my HCG urine test in and it went down by 5 points!! I had to get these results tested with my doctor just to be sure. I scheduled an appointment, did my scans, and guess what. Two of my tumors had disappeared, and the third one was half the size, this is in three weeks after starting the protocol. One month later my doctor officially pronounced me cancer free. I owe my life to you RICK SIMPSON and I thank you dearly. I will pass this information to everyone I know and I hope all those suffering from cancer know that it's not the end, there is a way!

Miz

August 11, 2014 at 9:36 pm

BOTH!! This seem unfair to the claimants.

Cheryl

June 19, 2014 at 10:33 pm

I understand that settlements have been released all the way back to 2011 - So thus far the attorneys have been holding on to BILLIONS of dollars that SHOULD BE PAID OUT TO THE VICTIMS. Unfortunately, this is not the case. I suggest all individuals contact their local attorney general's office to find out what their rights are to collecting their money. This lawsuit NO LAWSUIT should be about t[Show More]I understand that settlements have been released all the way back to 2011 - So thus far the attorneys have been holding on to BILLIONS of dollars that SHOULD BE PAID OUT TO THE VICTIMS. Unfortunately, this is not the case. I suggest all individuals contact their local attorney general's office to find out what their rights are to collecting their money. This lawsuit NO LAWSUIT should be about the Attorneys sitting on money collecting interest in ESCROW!! Pay the victims, slime bag attorneys saying they are acting on your behalf!!! My mother should have received in excess of 14K but instead received 2400 - seriously. Here is a question--- do the Attorneys receive payment from the lump sum settlement? Or, do they receive payment from each individual named in the lawsuit. HMMMM seems to me there is some double dipping here.

Blackwell family

June 7, 2014 at 4:29 am

I dont know what the f--- going on but i need some answers i will never deal with this place again.

DEBBIE LYNN

May 23, 2014 at 8:43 pm

....I received a check for 2000 in 2012 and have heard nothing for the last 2 yrs. What the hell is up? They got our money are they sitting on it drawing interest? Mark me very pissed off any advice would be appreciated. I am dying here. Someone please help me.

Shelby

April 29, 2014 at 12:14 am

Talked to my attorney Monday, was told will receive the holdback check, in about 3 weeks, but in all reality will probably be in June since that is when I got first check a year ago. Then the last check which is the interest that the whole amount accrued. Will be split according to your original total amount. And that could take years more. God Bless each one of you all,with better health, with [Show More]Talked to my attorney Monday, was told will receive the holdback check, in about 3 weeks, but in all reality will probably be in June since that is when I got first check a year ago. Then the last check which is the interest that the whole amount accrued. Will be split according to your original total amount. And that could take years more. God Bless each one of you all,with better health, with love from your families and friends.

Jerry

March 17, 2014 at 3:37 pm

To whom it my Concern; I had diabetes and injured hips and back in 1989, hurt on the Job, and was on Workman's Comp, when I was given "Avandia" which damage my Heart beyond repair, and joined a Law Suite for Damages to my Body. It was over Three Years I waited, then one day I received a letter saying a settlement had been reached, I waited another year before I was told I had been o[Show More]To whom it my Concern; I had diabetes and injured hips and back in 1989, hurt on the Job, and was on Workman's Comp, when I was given "Avandia" which damage my Heart beyond repair, and joined a Law Suite for Damages to my Body. It was over Three Years I waited, then one day I received a letter saying a settlement had been reached, I waited another year before I was told I had been offered Eleven Thousand Dollars, and must take the offer or the Law Firm would drop my claim, So I signed the agreement, Knowing that the Law Firm would be getting Forty percent of the Eleven Thousand Dollars, ($4.000 Thousand), I did not know of all of these difference company's would be wanting to claim a piece of the pie also or I would never signed off, and that The court wanted to have court cost out of my end of the settlement, as for Medicaid or medicare, I was already on them as I was injured on the Job, and was in a fight with Workman's comp. When I was giving "Adandia" and had my heart almost destroyed. I was forced to sign and settle for Eleven Thousand Dollars, why that would not even by a good used car, let alone a new Heart. I had to have a heart pacemaker installed, and have since had to have a steins put in my heart, and I also have a leaking heart valve. All of this at the hands of "Avandia", as I had no heart trouble previously to "Avandia". I'm not against all of these company's having the money that they feel they have coming back, however I feel that the Drug Company's should be held responsible for all of these other Company's claims, Not Me, as I am the wounded party in this action. The Drug Company's should be held liable not the one,s they injured. The United States Government should and must hold the drug Company's accountable for there folly's with Human Life, and then get off without even a small slap on the face. In my since of right and wrong this is morally wrong and should be Governmental wrong, our people should be protected at all cost. As far as paying court cost by the plaintiff who has won there case, this is corruption at its most absurd. I live in pain twenty four hours a day, and nothing to relieve the pain, and then to be robbed by the courts and the medical professionals, who by the way I payed into Social Security for years for just this kind of old age protection. I now can't even get Dental Care, where did all my payed in money for all those years go ?Now there trying and doing it, rob what little they allotted me.

Bonnie

December 12, 2013 at 7:12 pm

I too am getting the run around from the attorney handling the case for the wrongful death of my father. I have been told that his settlement has been approved, but still waiting. My lawyer is Girardi and Keese in California. My Dad did not even have diabetes, so I have no idea why he was even on this drug. My Dad passed away over 2 years ago. It is sad that he never got to see any of the money. I[Show More]I too am getting the run around from the attorney handling the case for the wrongful death of my father. I have been told that his settlement has been approved, but still waiting. My lawyer is Girardi and Keese in California. My Dad did not even have diabetes, so I have no idea why he was even on this drug. My Dad passed away over 2 years ago. It is sad that he never got to see any of the money. I am praying that something happens before my mother passes.

irma

December 5, 2013 at 8:11 pm

No one has commented since OCT and the poster did say a mouth full. I respect his comments and think for the most part what was shared is a positive healthy outlook- so much so that it has stopped others from sharing. Please don't stop sharing out of fear that you might not be at that same stage or evolved enough. My mother died in 2001 after being on avandia since it hit the market. She died du[Show More]No one has commented since OCT and the poster did say a mouth full. I respect his comments and think for the most part what was shared is a positive healthy outlook- so much so that it has stopped others from sharing. Please don't stop sharing out of fear that you might not be at that same stage or evolved enough. My mother died in 2001 after being on avandia since it hit the market. She died during the phase when GSK knew internally of the dangers and it was not public yet. Her information is so old that most records are destroyed. What is clear is that she took Avandia for over 14 months and died with it as one of her prescriptions. Documentation is needed regarding the onset of her congestive heart failure. I am unable to get it. It might have been prior to her taking Avandia ... (It does not take brain surgery to figure out that if someone has a history of heart problems a doctor would think twice before prescribing avandia for diabetes) During this time period a lot of unexplained ailments start occurring leading to a rapid decline in her health- she was overweight and of course that was used as excuse- but one moth before she died she had gained 75 lbs in fluid and the doctors were scrambling for a cause.... which was never found since her heart burst and she died of a hear attack.. Yes I count my blessing- but I am sad and disappointed. I don't think I will get a settlement or closure .... it is what it is- but I am grateful that I could come here and vent .....share my thoughts without feeling I have to be anyone or feel anything other that what is resonating within me. I don't know of any other blog where I can read of others good news or bad news- but for me it helps. So Yes please recognize how blessed you are and enjoy whatever goodness exist in your life ...and continue to share your journey.

David

October 1, 2013 at 10:43 pm

I started taking Avandia in 2002. I am a type 1 diabetic who is insulin resistant. 42 yrs of diabetes. In May of 2006 I got engaged at 43yrs old. 3 days after getting engaged I had a CVA. Left brain hemmorage that was in an area that couldn't be operated on. Partial paryalisis on rht side. Spastic muscle movement. Memory issuea etc. Gave the future wife the option of walking away. She was not happ[Show More]I started taking Avandia in 2002. I am a type 1 diabetic who is insulin resistant. 42 yrs of diabetes. In May of 2006 I got engaged at 43yrs old. 3 days after getting engaged I had a CVA. Left brain hemmorage that was in an area that couldn't be operated on. Partial paryalisis on rht side. Spastic muscle movement. Memory issuea etc. Gave the future wife the option of walking away. She was not happy with me. Got married June 15th. Wife became pregnant with my first child a month later. My son was born the end of April 2007. Son is 6 1/2yrs old and my daughter is 3yrs old. I could be outraged and bitter because of this drugs sdeeffects, but I have way more important things to devote my time to. My son started first grade this year. I get to be a room Dad every Weds. in the morning. He wants to play football and wrestle this year. His Daddy wrestled in HS and College. My daughter insists on me watching her My Little Pony cartoons with her. I have been waiting for 3 years to hear the status of my claim. Last Thursday I spoke to my attorny's office. I was notified that my claim had been accepted and my settlement amount would be worked out and they would let me know asap when it is coming. Here's my point for what it is worth. I could be bitter and angry over having diabetes, some money grubbing drug company putting out a drug that has permanently disabled me. I chose not to. I have tried to look for things to give me reason to fight and get up in the morning. God has Blessed me with a wife, 3 wonderful children that I never expected. I have moved on from any anger or bitterness over what has been taken from me because I have been given so much more. The Law office I am dealing with in Texas know my story. The paralegals have spoken to my son and daughter. I am not just a number or dollar sign to the people I am working with. We decide how we treat people and accept or reject how we are treated. If I receive $1 or $300,000, I will use it for my family. Will my world end if I don't get a knot of money? Absolutely not. I have too much to live for to waste what time I have left on bitterness or anger. Pick your battles. Know when to push and when to back off. Don't let this drug companies actions consume you. Anyway, Even when we are in pain and suffering, we can set that aside and take on someone elses burden. Try to find ways to be of service to those around you. Even if you can't go move someones furniture, you can sit with a sick friend, etc. Just a few thoughts for you. Don't forget, every day we have is precious. Don't waste it.

joyce

September 27, 2013 at 8:47 pm

the lawyers already got paid and what\'s left they will divided up between us believe it or not

Angela

September 8, 2013 at 5:26 am

My Mom died in 2009. She had her heart attack in August of 2008. She took avandia for several years. I filed on her behalf---have heard nothing. No settlemment letter, no $. Frustrated with the run around--it takes time to do all of this,etc. Everytime I call atty--we're working on it but get nothing. At least some of you have received settlemnt papers and even some $.

don

August 31, 2013 at 3:26 pm

Richard - We are very similar. I too started Avandia in 2004 and in 2005 I had an MI followed by multiple stents and then 7 vessel by-pass. But that is where the similarity ends. The lawyers I chose did magic and I got my settlement letter within 2 years and my first payment within 3 months of the letter. There was a mistake made on the calculation of the settlement that they fixed but have ye[Show More]Richard - We are very similar. I too started Avandia in 2004 and in 2005 I had an MI followed by multiple stents and then 7 vessel by-pass. But that is where the similarity ends. The lawyers I chose did magic and I got my settlement letter within 2 years and my first payment within 3 months of the letter. There was a mistake made on the calculation of the settlement that they fixed but have yet to pay and of course I\\\\\\\'m in the same boat as any others waiting on the insurance hold back amount. My total settlement was 6-digit so I am satisfied with the amount but the time it takes is definitely not making me happy.

Richard

August 23, 2013 at 7:48 pm

I personally got my medical records from the Miami VA hospital. It is over 9 hundred pages! I now have some idea why my attorney chose not to handle my case. He had over 5 thousand claims. I started taking Avandia in 2004 and took it until my first heart attack in 2005. A stent was placed in my heart, it soon failed and I was rushed to the hospital and nearly died. Another stent was put in an[Show More]I personally got my medical records from the Miami VA hospital. It is over 9 hundred pages! I now have some idea why my attorney chose not to handle my case. He had over 5 thousand claims. I started taking Avandia in 2004 and took it until my first heart attack in 2005. A stent was placed in my heart, it soon failed and I was rushed to the hospital and nearly died. Another stent was put in and shortly after I was diagnosed with congestive heart failure. I am not going to give up my claim and I need a lawyer to help or point me in the right direction.

don

August 20, 2013 at 11:34 pm

Joyce, Great to hear from you! I'm doing OK. Have moved to IL so my wife can be near her family as things progress. Did hear from my lawyer who said to contact him in 3-4 weeks and he should have news about the hold back money. Supposedly they are working to get it released soon but no news about what they owe me for the mistake they made with the initial calculation. Living in a mobile home [Show More]Joyce, Great to hear from you! I'm doing OK. Have moved to IL so my wife can be near her family as things progress. Did hear from my lawyer who said to contact him in 3-4 weeks and he should have news about the hold back money. Supposedly they are working to get it released soon but no news about what they owe me for the mistake they made with the initial calculation. Living in a mobile home temporarily that I would like to get out of but need some of the money I'm due to get us a better place to live. Hope you feel better!

joyce

August 20, 2013 at 12:19 am

Hi Don: You sound better I pray you are ? I like to know if there is any way we can look up to see if our lawyers got paid, I still waiting I called my lawyer and I was really sweet now I am bitch ,they have put me through so much I want to sue them, arrested or something but I am still looking to find out information and CNN sounds good what do you think? My condition has worsens Iam very weak my[Show More]Hi Don: You sound better I pray you are ? I like to know if there is any way we can look up to see if our lawyers got paid, I still waiting I called my lawyer and I was really sweet now I am bitch ,they have put me through so much I want to sue them, arrested or something but I am still looking to find out information and CNN sounds good what do you think? My condition has worsens Iam very weak my eyesight is even worst I cant even enjoy my porker games need magnafirie and sleep little because I afraid I wont wake up and you know me I am fighter. But what I do know god doesn't like ugly. If any one using mulligan atty in Texas they sux I had a lot of respect for people with titles, even when I was still a barber I no longer respect them now if I ever have to talk another they have to earn my respect, Once you loose your respect it takes a long time to earn it back So I no longer RESPECT my LAWYERS OR ANY LAWYERS FOR THAT FACT prays to all

don

August 8, 2013 at 1:45 am

Tammy - Received my initial check in Aug 2012 and still waiting on the hold back amount but there has been much progress and hopefully it won't take as long for other's hold backs as it has for me. Richard - I had kept a copy of all my records which I supplied to the lawyers as soon as I provided them my signed agreement with them to handle my case. They only had to request the pharmacy records [Show More]Tammy - Received my initial check in Aug 2012 and still waiting on the hold back amount but there has been much progress and hopefully it won't take as long for other's hold backs as it has for me. Richard - I had kept a copy of all my records which I supplied to the lawyers as soon as I provided them my signed agreement with them to handle my case. They only had to request the pharmacy records to document how long I had taken Avandia. From all the people I read here on the blog I'm the rare one who got my settlement letter within about two years followed by an initial check within 3 months of the letter. My regime was to contact my lawyers every other month. Hope you have some success. I will tell you the initial settlement letter for me had some errors but I was able to successfully appeal the errors but have yet to be paid for those corrections but did get a corrected settlement letter so it will be paid.

Richard

August 7, 2013 at 5:12 pm

My comment is similar to everyone else's. The firm that handled my case is in Texas and I live in Florida. I called the firm every month for two years and they assured me everything was fine. However, when GSK finally settled they informed me that they did not have enough information to continue my case. After taking Avandia I have had three heart attacks and the last one nearly fatal. I am now p[Show More]My comment is similar to everyone else's. The firm that handled my case is in Texas and I live in Florida. I called the firm every month for two years and they assured me everything was fine. However, when GSK finally settled they informed me that they did not have enough information to continue my case. After taking Avandia I have had three heart attacks and the last one nearly fatal. I am now permanently disabled and have congestive heart failure. I am going to the VA hospital, get my medical records and see if anything can be done. I would appreciate any advice from anyone who has had trouble getting a fair settlement. Is it possible I am the victim of a scam?

Richard

August 7, 2013 at 4:25 am

My comment is similar to everyone else's. The firm that handled my case is in Texas and I live in Florida. I called the firm every month for two years and they assured me everything was fine. However, when GSK finally settled they informed me that they did not have enough information to continue my case. After taking Avandia I have had three heart attacks and the last one nearly fatal. I am now p[Show More]My comment is similar to everyone else's. The firm that handled my case is in Texas and I live in Florida. I called the firm every month for two years and they assured me everything was fine. However, when GSK finally settled they informed me that they did not have enough information to continue my case. After taking Avandia I have had three heart attacks and the last one nearly fatal. I am now permanently disabled and have congestive heart failure. I am going to the VA hospital, get my medical records and see if anything can be done. I would appreciate any advice from anyone who have had trouble getting a fair settlement.

Tammy

August 1, 2013 at 4:02 pm

I got my first check June . Do anyone know how long it takes to get your holdback pay? Can't get my lawyer to answer!!!!!!

Jay

July 15, 2013 at 4:32 pm

I talked with my California Attorney's office and was told they can't pay me until they get paid from GSK. I said when are you going to get your money. She told me hopefully by the 1st of the year. Here's what I think really occurred. The Lawyers got the money but after they paid themselves there wasn't enough left to pay all the settlements. So I think what's going to happen in 3 or 4 months the[Show More]I talked with my California Attorney's office and was told they can't pay me until they get paid from GSK. I said when are you going to get your money. She told me hopefully by the 1st of the year. Here's what I think really occurred. The Lawyers got the money but after they paid themselves there wasn't enough left to pay all the settlements. So I think what's going to happen in 3 or 4 months they are going to tell us that our settlement will be a lot less then what we were told. That really makes sense to me. How about you?

Ricky

July 9, 2013 at 4:50 pm

I took this about four years. My Hea rt is awful now. These people settle with me for just a little over 7.000 dollards. Thats not very much . I have a Pace Maker Defib. Thinking of going to CNN and any other news that will listen. The lawers are the ones makeing all the money. May not be able to do anything cause ive already settle. But im gonna try.

patricia

July 6, 2013 at 12:54 pm

God sees it all you reap what you sow he don\\\\\\\\\\\\\\\'t like ugly and he is not crazy about pretty to all the law firm why won\\\\\\\\\\\\\\\'t you payoff the settlement I\\\\\\\\\\\\\\\'ve went threw a lot of sickness behind taking this medication also pain so now I won\\\\\\\\\\\\\\\'t take any for my diabetes I know that I\\\\\\\\\\\\\\\'m going to die my reward will be in heaven and the[Show More]God sees it all you reap what you sow he don\\\\\\\\\\\\\\\'t like ugly and he is not crazy about pretty to all the law firm why won\\\\\\\\\\\\\\\'t you payoff the settlement I\\\\\\\\\\\\\\\'ve went threw a lot of sickness behind taking this medication also pain so now I won\\\\\\\\\\\\\\\'t take any for my diabetes I know that I\\\\\\\\\\\\\\\'m going to die my reward will be in heaven and the attorney and paralegal that mistreated me will burn for external life for treating people the way they have God is the creator made us all remember lawyers people do matter in the sight of god please get it together in Jesus name

joyce

June 24, 2013 at 2:25 pm

Shelby your one of the lucky ones I still havn't got one I hate my lawyer called them every day now.all I want is the money to buried with . and FLORENCE YOU HAVE A HELL OF A WAY TO GO .DON I wish you all the best my friend I prays are with you we will meet some day in heaven but first I have to get rid if all my hate,i cant feel my body getting weaker and words harder .....With all my love and pr[Show More]Shelby your one of the lucky ones I still havn't got one I hate my lawyer called them every day now.all I want is the money to buried with . and FLORENCE YOU HAVE A HELL OF A WAY TO GO .DON I wish you all the best my friend I prays are with you we will meet some day in heaven but first I have to get rid if all my hate,i cant feel my body getting weaker and words harder .....With all my love and prayers my friends joyce

florence

June 19, 2013 at 9:13 pm

Just talked to my attorney out of St. Louis, MO. Was told 12, 000 cases were sumbitted in late April and they haven't all been reviewed. Attorney couldn't tell be what round i was in or anything...anyone else using attorneys out of Missouri?

Shelby

June 17, 2013 at 3:10 am

Got my first check Saturday, been waiting almost 6 years.

joyce

June 12, 2013 at 7:39 pm

hi don hope you well! well of course I called lawyer but all I get now is voice mail so I still leave my messages not long but to the point I told him I wanted a doctor to read my med records nurses don't know all and that upsets me prays with u my friend ana; You will be waiting longer than you think my friend and that you can take to the bank sry for being so frank but the atty just lead you [Show More]hi don hope you well! well of course I called lawyer but all I get now is voice mail so I still leave my messages not long but to the point I told him I wanted a doctor to read my med records nurses don't know all and that upsets me prays with u my friend ana; You will be waiting longer than you think my friend and that you can take to the bank sry for being so frank but the atty just lead you on if you read back there are many people still waiting,look at dons case just for one

ana

June 10, 2013 at 3:28 am

its june and i was inform that iwill receive a pay check on this month, but no results yet, and no a word from attorney.they dont comunicate with you to let you know whats happening

joyce

June 4, 2013 at 7:56 pm

Oh Don: I am so happy to see you back I think god herd our PRAYERS WERE ANSWER. Glad to here your finally getting your money now your bp can go down a little, they took me off line for a while ,but still here again. Well I talk to my lawyer and got the same speeh If I don't get the right answers I dropping the case it really took to much h out of me and my family, he made a wrong move put the nu[Show More]Oh Don: I am so happy to see you back I think god herd our PRAYERS WERE ANSWER. Glad to here your finally getting your money now your bp can go down a little, they took me off line for a while ,but still here again. Well I talk to my lawyer and got the same speeh If I don't get the right answers I dropping the case it really took to much h out of me and my family, he made a wrong move put the nurse on the phone and of course she tried to lie her way out of it my paper were all together over 2 yrs ago nothing to worry about then she started to ask questions that I knew I filled out and the drug stores so now my bp is up I have to call in back this afternoon I must do that now before I forget,bbl Hi to your family

don

June 4, 2013 at 2:26 am

Joyce...The heart is better which I attribute to God and the Baylor College of Medicine investigational drug I am taking. Before starting the study for the college the cardiologist had put a stent in and then told me I had 4 places in arteries that were totally occluded (blocked) and that he expected maybe 6 months left. Well 20 months later the cardiologist says there is only one spot occluded [Show More]Joyce...The heart is better which I attribute to God and the Baylor College of Medicine investigational drug I am taking. Before starting the study for the college the cardiologist had put a stent in and then told me I had 4 places in arteries that were totally occluded (blocked) and that he expected maybe 6 months left. Well 20 months later the cardiologist says there is only one spot occluded in the heart but I do have one in the brain. All to say I think is a good trade-off...can't drive, walk to well, or see very well but am very good at hugs with my grandkids. I'm waiting to see about all the talk of payouts in June. I'm still due the 20% they with-held on my initial payment and the remaining amount owed that they did not pay due to their error. After all that is settled there is supposed to be one last payment of 10% of your total award that they withheld to offset errors...at least that is what was in my letter. Hope you are doing good...Moving to IL in July or August so my wife can be near her brother and sisters...believe it or not homes there are cheaper than here in TX.

joyce

May 30, 2013 at 2:29 pm

Don are you well pls let me know

joyce

May 21, 2013 at 2:32 pm

what happen did they take me off,anyone out there?Oh well nothing yet

JOYCE

May 14, 2013 at 6:43 pm

I'LL GO FOR DISBARRMENT

joyce

May 14, 2013 at 6:41 pm

DON SO GLAD TO SEE YOU BACK ONAIR AGAIN MY FRIEND EVERYTHING WENT ALITE FOR YO ,SRY HAVING HARD TIME HERE,MY PRAYS WERE HERDDD,NOW I HOPE ITS MY TIME TURN BECAUSE ITS RUNNING OUT THINKING GOING BAD SLEEP ALOT AND STILL MAD,GOOOD LUCK HAPPY TRAILS TO TO YOU ALL BLESSSINGS JOYCE THINK POSITIIVE

don

May 13, 2013 at 3:50 pm

I have recieve info on what has been the hold up on releasing the insurance hold-back money and the plan to get it released. Long story short is CYM...Cover Your Money by GSK and the insurance companies. Everyone including most of us would like a big piece of the pie. There are some that are demanding a bigger piece. Those of us that are associated with these companies knowingly or unknowingly[Show More]I have recieve info on what has been the hold up on releasing the insurance hold-back money and the plan to get it released. Long story short is CYM...Cover Your Money by GSK and the insurance companies. Everyone including most of us would like a big piece of the pie. There are some that are demanding a bigger piece. Those of us that are associated with these companies knowingly or unknowingly will reap the guilt by association awards. At least the lawyers have gotten GSK to agree to pay for the simple cases which is progress for those in that group. At least be aware it is being worked on...even to the point of attempting to be heard at the supreme court level (supreme court declined to address the case). Wish everyone was in the simple category but am glad I know it IS being worked on. Without information or explanation my mind leans toward the negative and just raises my BP.

don

May 9, 2013 at 11:02 pm

Just got email from my lawyer that a letter was mailed yesterday to update me of status. I'm awaiting hold-back funds and the remainder of my settlement. Recieved the initial payment about August of last year.

joyce

May 6, 2013 at 3:14 pm

its by don jan30 2013 click on http/www/justice.gov/opa/docurments/gsk./plex/oxc.pdp last time I went there they took it down maybe they put it back up for the other I cant remember just keep looking.! I am doing my part in all of this to call lawyers plus states atty they should be getting sick of me by now Don if your reading this your in my thoughts an d prays my friend

miss.Dee

May 4, 2013 at 2:02 am

I recivced part of my settlement and its no nothing close to what i settle for .the have ninety days to release the medcare money bevlive or not they holding over 25percent and my god the lawyers fee is 33 and a3 .lets say r first check will be one digget but was proimse a high number in three diggits.not going to stop till i get the rest of my money.Good luck u all and god bless will keep letin[Show More]I recivced part of my settlement and its no nothing close to what i settle for .the have ninety days to release the medcare money bevlive or not they holding over 25percent and my god the lawyers fee is 33 and a3 .lets say r first check will be one digget but was proimse a high number in three diggits.not going to stop till i get the rest of my money.Good luck u all and god bless will keep leting u all know whats going on.

joe

May 1, 2013 at 9:19 pm

Joyce, I need a date of the blog and what 2 postings you are asking for me to look at.

Fran

April 30, 2013 at 7:40 pm

We have a letter from our lawyers that says Avandia has settled with 12,675 families for 367,525,000.00. This was in 2011 but we have yet to see any money nor we can't get answers. We went to talk to the lawyers but to no avail. I think we should all go to airwaves find our money.

sidney

April 27, 2013 at 12:38 am

received part of my settlement in Dec. 2012 and now I am waiting for the balance. I gust we will be hanging for as long as a few year for it.

joyce

April 26, 2013 at 10:00 pm

joe go back on the blog and see what the court said there are 2 postings i think, dee sry but you'll have to wait like the rest of us call senator,states atty general office,mayor anyone you can think of keep doing it until they here us i do it almost everyday i am a thorn dont give up

Shelby

April 26, 2013 at 7:41 pm

Called law firm Thursday, and was told check would be out in 3 weeks. That GSK's defense attorneys had OK'ed the payout list that my husbands case is on, they said it is the 5th round of payouts. So I marked it on my calendar, lets see if they are right.

Dee

April 26, 2013 at 4:19 am

I call Gsk everday no the law firm says the check was authozied on monday april 22 thats what the miller firm said so what does that mean .i called Gsk today they ask r name and date of brith and say no checked been mail yet .whats going on i need my money now the law firm saying i hope checks be out next week .what are we sippose to do ? Only thing i want is my money .i dont have a job anymor[Show More]I call Gsk everday no the law firm says the check was authozied on monday april 22 thats what the miller firm said so what does that mean .i called Gsk today they ask r name and date of brith and say no checked been mail yet .whats going on i need my money now the law firm saying i hope checks be out next week .what are we sippose to do ? Only thing i want is my money .i dont have a job anymore andneed help with bills and meds. I am now taking four shots a day and 16 ills i would like ro enjoy what life i have left .please if anyone know someone else i can call so depressed i keep praying god will soon answer me.

joe

April 23, 2013 at 7:36 pm

Sandy, your comment from April 8, I think you heard wrong. By the letter of the law, Gsk and the used of avandia has not been proven to cause anyone death or heart attack. It is a report that claims that it does seems to increase the chance that avandia has cause these things. It has not been proven in any court of law that it is a fact. It is only a report saying that it increases health problems[Show More]Sandy, your comment from April 8, I think you heard wrong. By the letter of the law, Gsk and the used of avandia has not been proven to cause anyone death or heart attack. It is a report that claims that it does seems to increase the chance that avandia has cause these things. It has not been proven in any court of law that it is a fact. It is only a report saying that it increases health problems. We are in the middle of a settlement. That is why it is called settlement, you'll settle for the offer. If you refuse the offer, and go to court. Then you and your lawyer is responsible to prove that avandia did in fact cause the problems. This has not been done yet. Has of today, by law, GSK is not guilty of any wrong doing in any court of law. This is very important. Most folks don't seems to understand this. The bottom line, do I think personally that avandia cause the problems, YES. Has it been proven in a court of law that avandia cause the problems, NO.

robert

April 23, 2013 at 3:35 pm

my laws tell me that humana have the money held up but they know that I didn't get humana until I got my disbity so why can they hold up my settment when I had my storke it was two years befor I got humana now it been four years

joyce

April 19, 2013 at 3:29 pm

to all my friends out there i think i am going to call texas state atty office and see if i can have my atty disbard this has been going on long enoug Don doesn't derserve to die because of Avandia or any one o us we took the pill because our goverment said it was safe b.s. they are leaving our familys in limbo and thats not fair to them..Just paid me my money so i can get on in what life i have.I[Show More]to all my friends out there i think i am going to call texas state atty office and see if i can have my atty disbard this has been going on long enoug Don doesn't derserve to die because of Avandia or any one o us we took the pill because our goverment said it was safe b.s. they are leaving our familys in limbo and thats not fair to them..Just paid me my money so i can get on in what life i have.I a a burden to my family i know it how much more can we take .GSK i hope you all die your place will be in hell.along with all the freakin lawyers. Don plese tell your wife let us know i am praying for you.blessings

JOYCE

April 16, 2013 at 6:54 pm

DON SRY IVE BEEN OFF LINE THE MODUM BROKE NEEDED TO WAIT FOR NEW ONE SRY TO HERE WHAT HAPPEN HOPE ALL GOES WELL WITH THE CATH I'LL BE PRAYING FOR YOU MY FRIEND AND TY FOR YOU ANSWER .YOU KNOW WE WILL ALLL WILL BE PRAYING AND WE WANT YOU TO STAY WITH US TO KEEP US AS STRONG AS YOU ,YOU HAVE CLAM ME DOWN SO MANY TIMES PLEASE LET ME OR US HOW EVERY THINGS GOES PRAYS AND BLESSINGS MY FRIEND JOYCE

joyce

April 16, 2013 at 6:44 pm

don sry to here what happen, aren't you in a new study program that looks promising,good luck in heart cath i'll be praying for you my friend.i havn't been on line my modum went out had to get new one ,but now i am back keep in touch i am here,blessing joyce

don

April 13, 2013 at 1:35 am

I THINK the common fund does not a impact on individual. Doesn't seem fair the lawyers get more $$$ than Joe Citizen but Our country is based on the have and have nots. Things are not going as well as I had hoped with my health. Monday my heart decided to stop for a moment knocking me out as I was driving down the road. Dr is planning on doing a heart cath but does not expect a good outcome. [Show More]I THINK the common fund does not a impact on individual. Doesn't seem fair the lawyers get more $$$ than Joe Citizen but Our country is based on the have and have nots. Things are not going as well as I had hoped with my health. Monday my heart decided to stop for a moment knocking me out as I was driving down the road. Dr is planning on doing a heart cath but does not expect a good outcome. Time for people to campaign for law reform...GSK needs to settle or face the death penalty...at least their appeals will have an end!

joyce

April 9, 2013 at 6:37 pm

yes nurses are reading the files,i guess the doctors are to busy ,we have to take there word ,there probley working on standards papers ,

sandy

April 8, 2013 at 11:15 pm

I received a letter from my attorney after 5years saying that my late husband's death was not included in the lawsuit, and that he was going to resumit the claim because they had nurses reading the medical records. My reply was let me know as soon as possible, becuase I going to the Bucks County courts a file criminal charges. The following week they agreed that my husbands death was due to Avandi[Show More]I received a letter from my attorney after 5years saying that my late husband's death was not included in the lawsuit, and that he was going to resumit the claim because they had nurses reading the medical records. My reply was let me know as soon as possible, becuase I going to the Bucks County courts a file criminal charges. The following week they agreed that my husbands death was due to Avandia.

joyce

April 8, 2013 at 9:44 pm

does this mean the lawyers are double dipping they have a fund of there plus they get 40%of ours????????

joyce

April 8, 2013 at 8:39 pm

Don please tell me what this means?is it the lawyers,i am on new meds going blind now .But glad to hear your doing much better we will just keep praying,

Jose

April 7, 2013 at 9:16 pm

This was obtained through the Internet on 4/05/13, pertaining the Avandia Settlement Suit. Posted Jan. 23, 2013 at 6:01 a.m. Premium Lock Avandia patients who sued GSK to receive estimated $57,500 in settlements Print this blog postE-mail blog post More Sharing ServicesShare Share on facebook Share on twitter Share on myspace Share on digg Share on delicious Share on google Avandia Avandi[Show More]This was obtained through the Internet on 4/05/13, pertaining the Avandia Settlement Suit. Posted Jan. 23, 2013 at 6:01 a.m. Premium Lock Avandia patients who sued GSK to receive estimated $57,500 in settlements Print this blog postE-mail blog post More Sharing ServicesShare Share on facebook Share on twitter Share on myspace Share on digg Share on delicious Share on google Avandia Avandia Image 1 of 2 · Next Image… Related Blog Posts •Lawyers fight over split of $143M in fees for GSK Avandia settlement •GSK to pay US $3B to settle probes of sales, marketing •GSK agrees to settle 20,000 Avandia drug cases •GSK to pay 38 states, including NC, $90M in Avandia case •GSK to pay $150M in suit involving delays for generic nasal spray •Supreme Court to hear 'pay for delay' generic drug case •GSK joint venture files new drug application for HIV treatment •FDA approves GlaxoSmithKline drug for treatment of anthrax •GSK doesn't see diabetes drugs winning OK to fight obesity On The Web •GSK archive By Staff, wire reports Tags: GSK, Biotech & Life Science, Venture & Innovation Research Triangle Park, N.C. — Thousands of people who sued GlaxoSmithKline (NYSE: GSK) could receive settlements worth as much as $57,000, based on an estimate from Bloomberg news. The figure comes from details of an agreement among lawyers on how to settle the case. Lawyers involved in lawsuits against GSK about the diabetes drug Avandia have resolved their differences over how $144 million in legal fees will be split, based on a court filing. Bloomberg estimates the total settlement will be $2.3 billion with individuals receiving some $57,500 before legal fees. The drug giant already has agreed to pay 38 states, including North Carolina, $90 million to settle cases in which it allegedly misrepresented the safety of Avandia. North Carolina's share is some $3.1 million, according to state Attorney General Ray Cooper. The settlement is one of several GSK has made in law suits brought against Avandia. The company has agreed to may more than $3 billion to resolve government probes of its marketing of Avandia and other medications, as well as patient lawsuits. According to Bloomberg, eight lawyers on a court-appointed fee committee agreed to take a smaller portion of the fee fund after nine objectors challenged their payouts, a special master assigned to review the recommendations said in court papers made public Jan. 18 in federal court in Philadelphia. GSK The fee committee had asked for 71 percent of the fund set aside by U.S. District Judge Cynthia Rufe for the Avandia cases before her. "Allocating a limited pot of common benefit fees among numerous counsel, all of whom are talented and capable attorneys and many of whom have made a significant contribution to the ultimate success of (a) case, is an unenviable task that is sure to lead to hurt feelings and bruised egos," Bruce Merenstein, the special master, wrote in the filing. "Yet, all of the parties involved handled this difficult task with care and equanimity." The fee fund is 6.25 percent of the total settlement, according to court records. That means the total accord may be worth $2.3 billion and the average payout for the 40,000 users of Avandia involved in the litigation would be about $57,500 - before legal fees. People familiar with the settlement who didn't want to be named because the terms weren't public have said the fee fund was 7 percent of the total, Bloomberg noted. Glaxo said in 2010 it would stop promoting Avandia worldwide after regulators said marketing for the drug would be halted in Europe and sales would be limited in the U.S. because of studies linking the drug to increased risks of heart attacks. Sales fell 43 percent after those restrictions were imposed, Glaxo said. The fee-advisory group, led by Philadelphia attorney Dianne Nast, agreed to a lower payout as part of the accord. Nast agreed to take $6.3 million, down from $6.7 million, according to court papers. Joseph Zonies, a Denver-based attorney who was slated to get the highest recommended fee, will see his firm's payout reduced to $22.5 million from $24.4 million for 18,232 hours of work. Vance Andrus, another Denver-based lawyer, saw the biggest reduction, a cut of about $3 million that left him with a payout of $14.6 million, according to the filing. Other lawyers in the group, including Thomas Cartmell, Bryan Aylstock, Stephen Corr, Paul Kiesel and Bill Robins III all agreed to reductions from about $700,000 to $1.3 million each, according to court papers. Fifty-eight law firms are seeking payment from the fund for common benefit work. The proposed payout for 41 firms that did not object will remain unchanged, Merenstein said in the filing. The allocation is subject to final approval from Rufe. GSK operates its North American headquarters in RTP. [GSK ARCHIVE: Check out 10 years of GSK stories as reported in WRAL Tech Wire.] WRAL Tech Wire any time: Twitter, Facebook Copyright 2013 WRAL Tech Wire. All rights reserved.

joyce

April 6, 2013 at 5:15 pm

just saw on msn 700 M KATRINS FUNDS LOST............geeeesssssss I wounder if thats what happens to ours?

joyce

March 31, 2013 at 12:58 am

we all are still waiting me from 98 ,i am not holding my breath any more,its all politicand lawyers any one else in that can make moneyexcept you

Miss.dee

March 20, 2013 at 1:33 pm

I would like to know where is our money we have been waiting on check since December. Now March almost April. What's the hold up we need our money the site on your web say u all got paid. What's. The hold up on our. We have had cvs heartats fals gone blind we are hurting forour money.

joyce

March 19, 2013 at 12:05 am

:) iam praying for you my friend,I'll think positive

don

March 17, 2013 at 2:02 am

You can read about the study at thecantos.org or do a search for "cantos study" and you'll see the web site

don

March 16, 2013 at 11:52 pm

All, October 2011 I had my latest stent placed. At that time the Dr told me that I was not a candidate for another bypass due to the agressiveness of my heart disease and told me to expect another 6 months. The following February I signed up for a research study using a drug that helps curb any inflamation in the heart. It's been 18 months since that stent placement. I'm not a Dr or a Researc[Show More]All, October 2011 I had my latest stent placed. At that time the Dr told me that I was not a candidate for another bypass due to the agressiveness of my heart disease and told me to expect another 6 months. The following February I signed up for a research study using a drug that helps curb any inflamation in the heart. It's been 18 months since that stent placement. I'm not a Dr or a Research person but I try to give credit where it's due. First to God because He has guided me to this point. He has guided the Drs and the research people. Do I believe the medication is helping...most definitely. Sorry I can't remember the drugs name but it is referred to as the Cantos study out of Baylor College of Medicine however there is other sites doing this study I know for a fact in Idaho and Iowa. So there is hope I might see the rest of my settlement that I am due. This study is a 5 year study so to advertise this drug as help for people who have lived through a heart attack is a ways down the road but if not all the research slots are filled it could help someone now that is in need.

joyce

March 14, 2013 at 5:35 pm

heool sara don well never got a call back from tv ,as i thought,sara your right i going to laid off them.and stop thinking of them but you see how much hate i have ,i am going to calm dowm before this does kill me,so my ffriends blessings now i have fo focus on my own health ty Sara by for now my friends i'll ckeck in again i hope my new drugs sux lol [Show More]heool sara don well never got a call back from tv ,as i thought,sara your right i going to laid off them.and stop thinking of them but you see how much hate i have ,i am going to calm dowm before this does kill me,so my ffriends blessings now i have fo focus on my own health ty Sara by for now my friends i'll ckeck in again i hope my new drugs sux lol joyce

Sara

March 12, 2013 at 5:59 pm

I am not a victim of this drug nor is any of my family, but I came across this site because of reading through current lawsuits going on. I just wanted to say that I read every single post and cried for you all, its heartbreaking to hear that people have been waiting as long back as the 90's, this is just disturbing to me!! I currently am very ill due to having a surgery a couple years ago, afte[Show More]I am not a victim of this drug nor is any of my family, but I came across this site because of reading through current lawsuits going on. I just wanted to say that I read every single post and cried for you all, its heartbreaking to hear that people have been waiting as long back as the 90's, this is just disturbing to me!! I currently am very ill due to having a surgery a couple years ago, after it was performed, I went down hill fast. I am turning 36 years old this month, a single mother of 3 boys, and financially fighting every day. I am lucky to have one penny to my name and haven't had a car for over 2 years due to the fact I have no one to help me figure out why this simple procedure to burn my uterus wall so I can't have more kids, destroyed me. I am trying to find things regarding the Nova-sure procedure and wondering if anyone else is like me. Anyhow just wanted to say GOD HAS YOU IN HIS HANDS, you can't change the lawyers, governments, doctors, manufacturers etc, but you can still keep fighting for you life and live everyday knowing one day things will hopefully be OK!! Joyce I am not sure going to public tv would help your case I am sure you probably signed something stating if you do this, you can lose your rights, because most cases squash people doing that. I understand your pain, I really really do, especially when I barely can play with my 12, 9, and 4 year old boys, but making the lawyers who are on your side look bad will make them turn against you. Sorry if I sound rude because I don't mean to, I just want you to be careful, because it sounds like you are already suffering enough. FIGHT FOR YOUR RIGHT AND DON"T continue on saying your going to die before believe you will concur this company and get something you deserve!! Don you give me hope with the way you look at things, and one day I hope to get back some of what I lost, and be able to take my boys in our own vehicle to the park, or baseball, basketball games, and my youngest (who is autistic, sensory disorder, and ADHD) to therapy and other places to help him grow, instead of sitting around in severe pain, numbness in arms in legs, and etc with tears in eyes watching the time fly and missing out on it. I miss playing ball with the kids in the yard like I use too a couple years ago, and miss running with them, and just being me! THE one and only thing I have is my God and I know he will take care of me in the end! So what I am trying to say, years may pass, time goes by, we are all suffering, but one day they will get whats coming and have to give you guys your payments, but that never replaces, what we all lost. I give you credit for fighting, stay strong and God Bless you all!!

joyce

March 11, 2013 at 3:07 pm

just called atty and he's on vacation for a weelk! yeah on my dime too

joyce

March 11, 2013 at 2:00 pm

hello don, well i am writting you this to tell you i contacted our local tv station,don't know how much good it will do i i did it,igoing to tell the everything ,and then i have something else in mind i'll be a thron in my lawyers ass and te goverment too. I am so tired of being a sucker for them now i have to turn.I realy dont know how to be mean maybe my pain will help me,Wish me luck...........[Show More]hello don, well i am writting you this to tell you i contacted our local tv station,don't know how much good it will do i i did it,igoing to tell the everything ,and then i have something else in mind i'll be a thron in my lawyers ass and te goverment too. I am so tired of being a sucker for them now i have to turn.I realy dont know how to be mean maybe my pain will help me,Wish me luck....................................joyce

JOYCE

March 10, 2013 at 4:19 pm

DON THEY ARE JUST WAITING FOR ALL OF US TO DIE OUT,WHAT A BUSINESS HUH? MY OTHER POSTUM WERE ME ON MY NEW DRUGS PRETTY GOOD HUH!BUTTHAT IS HOW I FEEL THEY KILLED US LEGAELY!BUT BEFORE I DIE I JUST WANT TO TALK TO ONE JUST ONE IS THAT TO MUCH TO ASK ,BUT I AM SURE THERE LAWYERS ARE TELL THEM NO! AN ERROR IN/APPEALS IS PEOPLE HAVE DIE WITH NO RELATIVES,THATS WHY THEY CAN'T MAKE SETTLEMENTS,AND I[Show More]DON THEY ARE JUST WAITING FOR ALL OF US TO DIE OUT,WHAT A BUSINESS HUH? MY OTHER POSTUM WERE ME ON MY NEW DRUGS PRETTY GOOD HUH!BUTTHAT IS HOW I FEEL THEY KILLED US LEGAELY!BUT BEFORE I DIE I JUST WANT TO TALK TO ONE JUST ONE IS THAT TO MUCH TO ASK ,BUT I AM SURE THERE LAWYERS ARE TELL THEM NO! AN ERROR IN/APPEALS IS PEOPLE HAVE DIE WITH NO RELATIVES,THATS WHY THEY CAN'T MAKE SETTLEMENTS,AND IF THATS THE CASE DONTE TO THE US CHARTRIES THERE ENOUGHT OF THEM AND I'LL PUT MY NAME AT THE TOP BLESSINGS JOYCE

don

March 8, 2013 at 3:31 am

from my lawyer comes this response..."I don't really have a substantive update. The holdback amounts are still being worked on for everyone. I have been told that we hope to receive the error/appeal amount this summer, but that is just what I am hearing. There is no guarantee". If you believe we'll get another check this summer then I'd like to offer also the opportunity to purchase front row [Show More]from my lawyer comes this response..."I don't really have a substantive update. The holdback amounts are still being worked on for everyone. I have been told that we hope to receive the error/appeal amount this summer, but that is just what I am hearing. There is no guarantee". If you believe we'll get another check this summer then I'd like to offer also the opportunity to purchase front row seats to the end of the world.

joyce

March 7, 2013 at 10:45 pm

don they took the place for you yo look at down donald the place you gave me to look at is no longer up,aren't they ball busters

JOYCE

March 7, 2013 at 3:08 pm

JUST CALLED LAWYER AGAIN AND HE IS REALY GOING TO HERE IT BECAUSE I CAN'T STOP MYSELF,THEY KILLED ME ,THEY BETTER WORK FASTER ON MINE ,I SOUND MEANER BECAUSE I AM NOW ON A DIFFERENT MED ,SEE THAT WHAT THEY DO ,I A'M A MONSTER NOW ,NOW AFTER TAKEN TAKE ACTOS ITS MUCH BETTER FUC K THEM DOCTORS AND LAWWYERS CAN KISS MY A,SS dead Dead do you all know the word ,How much of the population have they kill[Show More]JUST CALLED LAWYER AGAIN AND HE IS REALY GOING TO HERE IT BECAUSE I CAN'T STOP MYSELF,THEY KILLED ME ,THEY BETTER WORK FASTER ON MINE ,I SOUND MEANER BECAUSE I AM NOW ON A DIFFERENT MED ,SEE THAT WHAT THEY DO ,I A'M A MONSTER NOW ,NOW AFTER TAKEN TAKE ACTOS ITS MUCH BETTER FUC K THEM DOCTORS AND LAWWYERS CAN KISS MY A,SS dead Dead do you all know the word ,How much of the population have they killed off and i mean big companys ,all in the name of money ,They cant work like the rest if us those lazy bastards,no they steal it from us then we are discared like trash ,I am mean and ugly right now and if the goverments want s to talk fine but there not going to like what they here ,they already know as i suspect,there alll corrcupe.i hate you all and you say you you love the usa i realdy doubht it you pack of rats,slime

JOYCE

March 6, 2013 at 2:42 pm

DON CALLED LAWYER'S YESTERDAY AND FOUNFD OUT NURSES ARE LOOKING OVER THE FILES FOR THE DEFENDE !WHY NURSES IT SHOULD BE A DOCTOR AS I AM CONCERN,THEY KNOW WHEN IT HAPPEN AND STARTED AND WHAT THE END RESULTS ARE GOING TO BE , FOR US WE KNOW ITS DEATH ! WELL MY LAWYER IS IN FOR A SURPRISE I'D TELL YOU BUT THE SITE IS BEING MONITOR,LIKE YOU SAID CYA I AM. WELL WHEN I GET [Show More]DON CALLED LAWYER'S YESTERDAY AND FOUNFD OUT NURSES ARE LOOKING OVER THE FILES FOR THE DEFENDE !WHY NURSES IT SHOULD BE A DOCTOR AS I AM CONCERN,THEY KNOW WHEN IT HAPPEN AND STARTED AND WHAT THE END RESULTS ARE GOING TO BE , FOR US WE KNOW ITS DEATH ! WELL MY LAWYER IS IN FOR A SURPRISE I'D TELL YOU BUT THE SITE IS BEING MONITOR,LIKE YOU SAID CYA I AM. WELL WHEN I GET MUSHROOMS I MAKE SOUP BY THE WAY AS YOU SEE I DON'T KNOW HOW TO USE COMPUTTER,BUT I WILL TELL YOU ONLY STUPID LAWYERS RESPERSENT THEM SELFS,WENT TO COLLEGE UP THE STREET AND FOUND OUT A FEW NEW THINGS,AND I WAS RIGHT WITH THE PACK AND THEN SOME .LETS FACE IT EVERYONE THAT TOOK THE F****PILL IS GOING TO DIE BECAUSE OF IT I AM NOT LOOKING FOR A BIGGER SHARE OF THE POT JUST DEVIED THE MONEY UP AND SEND IT OUT .WE ARE ALL IN THE SAME BOAT..i HAVE NOTHING LEFT TO LOSE SO I WILL MAKE MY MARK ANOTHER WAY! I WANT TO SEE THEM SQUERM OUT OF THIS .I AM FEELING HATE AS YOU SEE.AND HATE IS A POWERFUL WORD.,I AM WRITTING THIS TODAY FOR PEOPLE THAT DON'T KNOW ABOUT WHAT CAN HAPPEN !i AM A VICTIM CRIME BECAUSE OF MY AGE AND DISABLES,I WANT TO BE IN A SAFE PLACE !AND NOW BEING A VICTIM AGAIN BY MY OWN LAWYERS I DONT THINK SO ,AFFRAID TO GO OUT THE DOOR LISTING FOR EVERY NOISE,YOU CANT SLEEP LIVE IN FEAR tHEN YOU THINK ONLY IF I DIDNT TAKE THAT PILL THEN YOU THINK ABOUT THE DOCTOR THAT GAVE IT TO YOU,HOW MUCH DID HE GET,THEN YOU THINK OF THE REPSENTIVE THAT WENT TO THE OFFICE TO PUSH IT.yOU SHOULD BE ABLE TO TRUST YOUR DOCTOR WELL YOU CANT i live day to day its bad real bad you start thinking real bad things and i for one am going to start doing something about it,BELIEVE ME I AM NOT A TROUBLE MAKER BUT I GOING TO BEGIN TO NOW I DONT CARE ANYMORE ,LETS SEE WHAT THEY LEAVE OFF THIS OR WILL EVEN POST IT

don

March 6, 2013 at 4:17 am

You're not by yourself Joyce! I look at multiple blogs trying to get more info. The lawyers are not very forthcoming with info. So it's like we are forced to play the role of mushrooms. I'll keep posting if I get any further info

joyce

March 5, 2013 at 3:38 pm

well it looks like i have the site to myself or there just not putting ya'll in,

joyce

March 4, 2013 at 3:30 pm

what happen no one on site any moreno postems well guess there is something wrong

joyce

February 26, 2013 at 11:41 pm

well if they send me a check i like to know how much i settle for?I would only consider that intrest payment..I am still alive so i am put at the end of the pile ,well march is only 2 days away we'll see

don

February 26, 2013 at 5:18 pm

There is another blog "settlement of avandia..." on this site that has people saying there supposed to be checks coming out the 1st of each month to get us paid stating in March. That would be great if true! people on this blog may want to read/post on the other blog as well.

joyce

February 26, 2013 at 12:31 am

if i could drink i say raise the glasses we got, screw donald made i made 63

Shelby

February 25, 2013 at 3:50 am

Have been trying for a week to get Attorneys, no one will answer the phone, and the answering machine message says no new information on avandia. and if you push 1 on the phone keypad that machine says I am sorry we are either out of the office, or all representatives are helping other people. I think they have gotten paid and are taking an extended Vacation on an island somehwere. Not even givin[Show More]Have been trying for a week to get Attorneys, no one will answer the phone, and the answering machine message says no new information on avandia. and if you push 1 on the phone keypad that machine says I am sorry we are either out of the office, or all representatives are helping other people. I think they have gotten paid and are taking an extended Vacation on an island somehwere. Not even giving us another thought. Just whooping it up on our dime.

will c

February 12, 2013 at 4:29 am

we all need to get more imfo

donald

February 9, 2013 at 2:29 pm

Joyce, Realize they probably removed your letter to protect you and them. GSK got the lawyers to agreed to squash any public admission about the settlement of specifics of individual cases less a threat of no settlement. That is why people can no longer use advanced settlement companies to get money in advance of the settlement. Lawyers will not disclose details so the company can assess the po[Show More]Joyce, Realize they probably removed your letter to protect you and them. GSK got the lawyers to agreed to squash any public admission about the settlement of specifics of individual cases less a threat of no settlement. That is why people can no longer use advanced settlement companies to get money in advance of the settlement. Lawyers will not disclose details so the company can assess the potential award you could get...they are very expensive anyway (worse than the lawyer fees if you can believe it). I'm researching the best way to get this thing publicized. Have to do it in generalities. Let the media use the Freedom of Information Act to gather info. If you are ever quiried about your case outside of your legal representation you must not give any specific details...CYA as to what they say. I know Jesus has the reserved seat of judge and jury come judgement day but sure would like to see GSK and the lawyers answer to some people here on earth.

joyce

February 8, 2013 at 1:39 am

Donald they took my letter off the site they wrote me ! now tell me who is reading the site????????????GSK Goverement i want every pennie i am entile to they the lawyers cant keep the intrest there not a finance co.wounder if i can be blessings your friend

joyce

February 8, 2013 at 12:47 am

I'll help any way i can you know what i am doing ,I'll even try learning to do e-mail,Shall we start with Brain Williams OR Glenn Beck

donald

February 7, 2013 at 4:22 pm

I think I'm going to campaign for someone in the media to take up our cause. Let's get this in front of the american peoples eyes asking them to write their congress reps. The judge handling this case needs to answer why the settlement seems to be dragging out. She had sent a mandate to GSK to settle and on "paper" they settled. I seriously question if anyone has totally settled...not that the[Show More]I think I'm going to campaign for someone in the media to take up our cause. Let's get this in front of the american peoples eyes asking them to write their congress reps. The judge handling this case needs to answer why the settlement seems to be dragging out. She had sent a mandate to GSK to settle and on "paper" they settled. I seriously question if anyone has totally settled...not that the settlement is anywhere near the fair point. The lawyers are definitely the big winners in this case. They are holding on to the hold back moneys in a bank account I'm sure is paying interest...who gets the interest? Even if the interest is set at 1.5% annual that equates to $25./month on just my hold back moneys. Now multiply that by about 60,000 people = $1.5million per month in interest. OK getting off my soap box...even my blood pressure is going up...lol...Our government is supposed to have check and controls. It prevents monopolies...it is supposed to prevent price fixing/gouging but has done a poor job with the legal industry...why...Lawyers are like congressmen...They set their own pay and can't be touched. Time for that special media person to expose this racketteer scheme!

JOYCE

February 1, 2013 at 2:19 pm

DONALD I AM GOING TO ADD THIS TO MY PACKET TO THANKS FOR THAT HELP BLESSINGS JOYCE

joyce

January 31, 2013 at 4:36 pm

donald: i still don't understand how there are going to settle with me,everytime i turn aroung something is wrong so how to they figure that out or are they just going to keep in in limbo until i die,my case has been sent over for settlement so they say,i also said i will not go under the knift,i"ll nevere come out alive thats a very strong feeling for me ,I too feel rob of seeing my grands grow u[Show More]donald: i still don't understand how there are going to settle with me,everytime i turn aroung something is wrong so how to they figure that out or are they just going to keep in in limbo until i die,my case has been sent over for settlement so they say,i also said i will not go under the knift,i"ll nevere come out alive thats a very strong feeling for me ,I too feel rob of seeing my grands grow up all they have seen is nanny sick,I can't get the look out of there eyes,and thats what realy bothering me ! GSK you murder me and in the name of MONEY! I went to the link can't understand it yet i'll need someone to help me,but i am still putting my packet toghter,gave them until feb 13 that will be my 63 birthday thinking my stone will say feb.13.2013 what a date thats the day the packet will go out.i have a need to post more but i get to tired to fast............May God Bless You All

deceasedmotherson

January 30, 2013 at 7:34 pm

lawyer out of californina told me they didnt know when the hold back would be released garreetson has already been paid out of settlement now they figure just let them wait lawyers feel the same way my mom died from this drug her doctor was steady giving to her just so he could perks from gsk thanks for the link lawyers get upset when u constantly call them knowing that they have already been pai[Show More]lawyer out of californina told me they didnt know when the hold back would be released garreetson has already been paid out of settlement now they figure just let them wait lawyers feel the same way my mom died from this drug her doctor was steady giving to her just so he could perks from gsk thanks for the link lawyers get upset when u constantly call them knowing that they have already been paid they arent trying to find anything out thats why i agree we all need to write our stata bar where our lawyers are at maybe then our lawyers will listen

donald

January 30, 2013 at 4:13 am

http://www.justice.gov/opa/documents/gsk/plea-ex-c.pdf The above link is the settlement between GSK and the Federal Government insurance agencies. Joyce I appreciate your apology...was worried I was sounding like a lawyer...LOL Laura I was told the same exact type of verbage several years ago but I kept bugging the lawyers. Now back to the link above...I emailed this link to my lawyer tonight ask[Show More]http://www.justice.gov/opa/documents/gsk/plea-ex-c.pdf The above link is the settlement between GSK and the Federal Government insurance agencies. Joyce I appreciate your apology...was worried I was sounding like a lawyer...LOL Laura I was told the same exact type of verbage several years ago but I kept bugging the lawyers. Now back to the link above...I emailed this link to my lawyer tonight asking how this affects subrigation of my settlement. The link in short is the legal settlement where medicaid/medicare/tricare/VA sued GSK. GSK paid settlements to all parties. The question I posed is how this would impact My settlement because the only insurance I used was Tricare. There is a current holdback amount from the initial settlement I am due. The Garretson Group is supposed to clear any subrigations with any and all insurance companies. I received forms to sign about a week ago and returned those. These papers were allowing them to do a pay-out of hold-back moneys because Garretson has reached and agreement with most of the private insurance companies. I am not a lawyer, but a pain to the lawyer who signed me to his law firm. I'm just an old retired military man who is determined to hold GSK responsible for my grandkids not having as many memories of their Paw-paw as they could have had.

Laura

January 29, 2013 at 1:09 am

hey everyone, I talked to my attourney today and he said that the first round of checks went out today and we wasn't in them. He said that another would be sent out on March 1st. How do you know what round you are in and when my check well be mailed out? He doesn't know for sure. It was suppose to be the mid of February and now they changed it again.

joyce

January 26, 2013 at 1:50 am

I also have mulligan from 08 they say 2010 my case in now been sent over for settlement there a joke i will not have serguery,i'll never make it out alive by the grace of god i am still here,not without a lot of problems either ,like i blog before i have all my corasponce with them i am putting my packet together and sending them to fla atty grneral,texas atty gen,and washington dc too ,start putt[Show More]I also have mulligan from 08 they say 2010 my case in now been sent over for settlement there a joke i will not have serguery,i'll never make it out alive by the grace of god i am still here,not without a lot of problems either ,like i blog before i have all my corasponce with them i am putting my packet together and sending them to fla atty grneral,texas atty gen,and washington dc too ,start putting yours together and do them same as i try to tell everyone numbers don't lie only atty and doctors ,politintion do all your court doc number ,call doctors and see if they got your information. I gave them until feb 13 my 63rd birthdayfor a answer or my packet going out,The worst letter i will write will be ststes bar assocaaition,please do it for your self if we dont fight for our selves who will sleep now

U B

January 25, 2013 at 1:32 am

After 4 years The Mulligan Law Firm sent me a letter on Jan.10 saying i must show usage beginning no later than Nov. 14 2007. So after 4 years of dragging my as around they now say that i am not able to participate in the settlement. After taking avandia i have suffered from congestive heart failure, ischemia heart failure and now they say i may need a new heart. It's a d shame the way they do poo[Show More]After 4 years The Mulligan Law Firm sent me a letter on Jan.10 saying i must show usage beginning no later than Nov. 14 2007. So after 4 years of dragging my as around they now say that i am not able to participate in the settlement. After taking avandia i have suffered from congestive heart failure, ischemia heart failure and now they say i may need a new heart. It's a d shame the way they do poor people.

joyce

January 20, 2013 at 2:12 pm

sorry donald it was richard i meant

joyce

January 15, 2013 at 3:46 pm

GSK i dont know who u are or your investers,but i wish you develope diabeites,take your pills like we did and live with it,or try and when your insurance runs out your money is gone,and your family is watching you die little at a time,piece by piece watch the agony in there faces,for there is nothing they can do,but you remember you sold anvandia ,and you will beg to die.and your doctors might eve[Show More]GSK i dont know who u are or your investers,but i wish you develope diabeites,take your pills like we did and live with it,or try and when your insurance runs out your money is gone,and your family is watching you die little at a time,piece by piece watch the agony in there faces,for there is nothing they can do,but you remember you sold anvandia ,and you will beg to die.and your doctors might even help you?But i want you to live and experance everything we do, We were tax payers and had insurance until it ran out and you know about cobra don't you! I had a life which you all stolen from me ,i hope to make my 63rd birthday in Feb,I try to make every day count,but it gets harder each and every day,My mind is all over the map and sometimes i am off the wall but today i'm ok,My mind is tired now and must take a nap! I'll post again no doubt. And Donald you sound like a lawyer that took anvandia and got the same results we did but you know the system you got a chunk of the change but not equel to your life! or pontenical earnings I realy think they should be tried for murder because they lied,

joyce

January 12, 2013 at 5:56 pm

well talk to atty assitance today what a joke .Well i have every piece of corrsportance they sent me plus the letter i needed to nortize,well i am putting my own packet together and going to send it to the Fla Atty General,Washington Atty,Texas ATTY General then the States Bar Assocation and hope for the best ,WE all can do it please join in. oh yeah by the way if you were or are a smoker they sho[Show More]well talk to atty assitance today what a joke .Well i have every piece of corrsportance they sent me plus the letter i needed to nortize,well i am putting my own packet together and going to send it to the Fla Atty General,Washington Atty,Texas ATTY General then the States Bar Assocation and hope for the best ,WE all can do it please join in. oh yeah by the way if you were or are a smoker they should have know it would kill you faster,i would call this murder they knew .2 of the bp people are being charge ,i think they should be too

donald

December 15, 2012 at 5:08 am

Richard...Yes I have received a partial payment (about 60% what my share was after lawyer fees) of the initial calculation (which was incorrect). I am still waiting on the "hold Back" amount that is tied up waiting for Garretson to finish their job. I'm not happy that Garretson already been paid but has not completed their job. I know most people wouldn't pay for auto repairs before they are do[Show More]Richard...Yes I have received a partial payment (about 60% what my share was after lawyer fees) of the initial calculation (which was incorrect). I am still waiting on the "hold Back" amount that is tied up waiting for Garretson to finish their job. I'm not happy that Garretson already been paid but has not completed their job. I know most people wouldn't pay for auto repairs before they are done. Or paying your bill at the steak house before you get the steak at the table. I'm told by my lawyer that GSK has not paid for the incorrect calculations as of yet (once the calculation was corrected it almost doubled my claim. So if anyone has not double-checked their award letter then do so immediately. Do NOT trust their abilities...they had me down as a smoker and I never smoked. There was other mistakes as well as not including the fact I had 7 vessel by-pass. My lawyer did say I should see more money in early 2013. Hurry up and wait is the same story.

joyce

December 12, 2012 at 12:40 am

still waiting for letter haha my rage is gone lawyers were not in {SURPRISE NOT} THEY WILL PROUBLY TURN THIS INTO TO A PRIVATE SUIT DONT BE SURPRISE ,SO YOU WILL WAIT ANOTHER 15 YRS BY THAT TIME I WOULD CONDITER MURDER BECAUSE I'LL BE DEAD AND AND THR AFDC?WONT CARE EITHER,I REALLY DERPRSS HERE DON'T KNOW WHAT MY NEXT WILL BE SOMETHING BIG I HOPEMY HEART GOES OUT TO THE ONES WHO HAVE LOST PARENTS[Show More]still waiting for letter haha my rage is gone lawyers were not in {SURPRISE NOT} THEY WILL PROUBLY TURN THIS INTO TO A PRIVATE SUIT DONT BE SURPRISE ,SO YOU WILL WAIT ANOTHER 15 YRS BY THAT TIME I WOULD CONDITER MURDER BECAUSE I'LL BE DEAD AND AND THR AFDC?WONT CARE EITHER,I REALLY DERPRSS HERE DON'T KNOW WHAT MY NEXT WILL BE SOMETHING BIG I HOPEMY HEART GOES OUT TO THE ONES WHO HAVE LOST PARENTS AT AND EARLY AGE AND TO ALL THAT LOST LIMBS ,I FEEL SO BAD FOR US BECAUSE THE DOCTORS SAY IT WILL HELP YOU,I HOPE THERE FAMILYS NEED THIS MED AND I WOULD LIKE TO KNOW WHAT THEY WOULD DO???????? IF YOU RECIECE ANY MONIES LOOK AT IT AND SAY WAS IT WORTH IT ,ALL DOCTORS LIE ALL COVERUPS I'LL CHECK IN AGAIN FROM TIME TO TIME TO SEE HOW YOU ALL ARE DOING PRAYS BE WITH YOU

richard

December 10, 2012 at 10:10 pm

Has anybody settled yet or got a check?

joyce

December 8, 2012 at 1:29 am

seems to me the only group making out in our law suits is the Garrrtson group.....yes you must paid for their service,well i dont want them i can pay my own bills and make deals too,the money is tax free as long as you are alive. i believe i am entering a fit of rage and by monday my lawyers will here this ....the i will put there names all over the sites i can get to even my porker rooms,

JOYCE

December 7, 2012 at 5:59 pm

CALL ATTY TODAY AFTER READING A LOT OF BLOGS MY SUIT STARTED IN THE 90'S I AM SUPPOSE TO GET LETTER THIS MONTH ,HAD STROKE ,PLUS SOME i REFUSE TO WORK WITH THE GARRISITSON GROUP WHATS THE REASON NONE ITS MY MONEY MY BODY AND DONT NEED THEM ,I AM DAMN MAD RIGHT NOW,MY NEXT STEP I WILL WRITE TO TE JUDGE AND NEWS PAPER I WANT THE RESULTS NOW NOT LATER .I MIGHT NOT BE HERE LATER,I SHOULD HAVE HAD A C[Show More]CALL ATTY TODAY AFTER READING A LOT OF BLOGS MY SUIT STARTED IN THE 90'S I AM SUPPOSE TO GET LETTER THIS MONTH ,HAD STROKE ,PLUS SOME i REFUSE TO WORK WITH THE GARRISITSON GROUP WHATS THE REASON NONE ITS MY MONEY MY BODY AND DONT NEED THEM ,I AM DAMN MAD RIGHT NOW,MY NEXT STEP I WILL WRITE TO TE JUDGE AND NEWS PAPER I WANT THE RESULTS NOW NOT LATER .I MIGHT NOT BE HERE LATER,I SHOULD HAVE HAD A CHECK IT WILL 13-15 YEARS ALREADY,HOW MUCH LONGER SHOULD I WAIT ,SHIRLY IF I WAS RICH OR POLITION I WOULD HAVE BEEN PAID BY NOW.THIS SUIT WILL HIT THE TV STATIONS ALL OVER THE WORLD,BECAUSE THERE IS NOTHING I WOULD'NT DO RIGHT NOW SHOULD I STORM INTO CONGRESS

Harry

December 6, 2012 at 9:10 am

I am sure it was closed down because that political wing nut was harassing everyone. As soon as cyber bullying was mentioned, the whole forum disappeared. He is not posting much on the new forum either, so maybe he was served

joe

December 3, 2012 at 3:41 pm

A new topix was started for avandia, with just about the same folks finding each other. In google, type in avandia topix and go to "vandia". That spelling is correct. We are all finding each other again. Why was it closed down, nobody knows.

donald

December 1, 2012 at 7:18 pm

I sent a message to the Garretson Law Firm on Oct. 27th asking when they would be finished with the negotiations with the insurance, medicare, VA, and Tricare. I noted that they had been paid their fee according to the disbursement document. My lawyer is holding a big chunk of my settlement waiting on Garretson to finish (at least that is what I'm told). Here it is Dec 1st and no response. See[Show More]I sent a message to the Garretson Law Firm on Oct. 27th asking when they would be finished with the negotiations with the insurance, medicare, VA, and Tricare. I noted that they had been paid their fee according to the disbursement document. My lawyer is holding a big chunk of my settlement waiting on Garretson to finish (at least that is what I'm told). Here it is Dec 1st and no response. Seems strange that I had to pay Garretson before they finished the job.

Shelby

November 30, 2012 at 2:49 am

Other Site for the Avandia has been stopped for some reason. So I guess this is the only place that us Avandia claimants can some to find information from other people about what they have heard on settlement times and check being disbursed.

Judy

November 6, 2012 at 3:27 pm

My mother lost her life at 63 years old due to Avandia. We received the settlement papers and the attorney tried hard to get us to sign the papers stating it was a good deal. It was a slap in the face! We refused to accept and explained why. The amount offered would have paid for her burial. So in the world of "deals" between pharmaceutical companies and class action attorneys, murder is accep[Show More]My mother lost her life at 63 years old due to Avandia. We received the settlement papers and the attorney tried hard to get us to sign the papers stating it was a good deal. It was a slap in the face! We refused to accept and explained why. The amount offered would have paid for her burial. So in the world of "deals" between pharmaceutical companies and class action attorneys, murder is acceptable as long as they compensate for the funeral costs. There have been grandchildren born since her death that will never get to know her. I'm not angry (maybe just a little) because my mother was just a name to them. I did look at the offer from a pure dollars and cents perspective and the money did not add up. Each firm agreed to x number of dollars with Glaxo to settle their clients approved cases and with our offer being the highest, including the $$ that goes to attorney fees, extra costs claimed for attorney ( I did most of the leg work) and the total cases they have received to settle, approved or not, leaves a lot of money in reserve. Much more than your potential clean up check, provided they decide to pay it out. I could go on and on with more valid reasons which were provided to the firm when we formally told them NO THANKS. Never got responses to answer the questions just told they realize its an emotional situation. Yes, but its been 5 years so my letter was based on logic. I suspect we will never hear back from this firm. Sounds like most firms are talking people into signing so the law firm is getting paid even if no one else is getting a fair share.

donald

October 27, 2012 at 2:55 pm

I thought I had read that those people who did not have a settlement from this last round would go to trial. I realize that this will take longer but suspect the awards will be higher. A while back I received a letter from my lawyers explaining how the settlements would be rated according to the severity of the injury...like a person who actually had an heart attack would get more than someone w[Show More]I thought I had read that those people who did not have a settlement from this last round would go to trial. I realize that this will take longer but suspect the awards will be higher. A while back I received a letter from my lawyers explaining how the settlements would be rated according to the severity of the injury...like a person who actually had an heart attack would get more than someone who had stent placement alone. Of course, death would be the highest rated. I did receive my award letter and a partial payment about 2 months later. The lawyers have said the remainder will not be disbursed until the smoke clears...all claims have been settled including the Garrettson's firm negotiations with medicare/tricare/va/private insurance. I do pray daily for those affected by this drug as well as the families. God has a plan...don't quite know the plan but glad He has included me being around to enjoy my grandkids for as long as I have. I'm not financially rich but consider myself extemely wealthy with love. Hope all gains peace in this part of their life sooner rather than later.

melba

October 23, 2012 at 8:57 pm

at least u got an award letter, we havent even gotten that far and its been since 2002 since my mom died. lawyers say that they are reviewing other poeples records to determine how much we all get thatsleft of the remainder funds from this settlement, so hang in there, nothign is set in stone? what did they say in ur award letter, by the way?

kay

October 19, 2012 at 8:28 am

yes my sister passed away 2010 just got a settlement letter from my lawyer about 3months ago but still no money no one can say when they are going to send check out do anybody know from law firm keese please tell me

Mbanks

October 15, 2012 at 4:16 pm

My husband, has been disabled by taking avandia, we filed in late 2010 or early 2011. We just got a letter saying that they are in the points process or reviewing the cases, This letter was suppose to come in May 2012, and it states that things are running behind. Melba, I know it is hard to be patient, however you do not do yourself or your family any good by being worked up over this. You ha[Show More]My husband, has been disabled by taking avandia, we filed in late 2010 or early 2011. We just got a letter saying that they are in the points process or reviewing the cases, This letter was suppose to come in May 2012, and it states that things are running behind. Melba, I know it is hard to be patient, however you do not do yourself or your family any good by being worked up over this. You having a death in your family my find that wait is worth your wild. If I said that right. I've always been told that good things come to those who wait. Good luck with your case, hopefully God willing it will be processed soon.

melba

October 2, 2012 at 1:42 pm

still cant beleive there is still no award letter. all we get is the run around, noone will answer questions, are the hiding soemthing?

donald

September 26, 2012 at 2:49 am

I know that once I got the initial letter with a settlement amount it took 2-3 months to get a check. I have been in communication with the lawyers about the remaining amounts and was told the Garretson lawyers have not finalized all of the lein settlements as of yet and until they finish the rest of the moneys is on hold which includes money held back for leins, additional awards due to errors i[Show More]I know that once I got the initial letter with a settlement amount it took 2-3 months to get a check. I have been in communication with the lawyers about the remaining amounts and was told the Garretson lawyers have not finalized all of the lein settlements as of yet and until they finish the rest of the moneys is on hold which includes money held back for leins, additional awards due to errors in original calculations, and the reserves. So Shelby is correct that it could take some time before total disbursement occurs. Phillip...GSK has a squash put on disclosing any of the settlement lest you risk losing the settlement. So lawyers will not disclose details to settlement funding sources thus meaning you can't get advanced funding...been there...tried that. Sorry.

connie

September 25, 2012 at 11:58 pm

Does anyone knows how long it will take for them to decide if they are going to take out for medicare or not?

melba

September 25, 2012 at 1:34 pm

I was wondering how long after we get our reward letter, does it take to get the check? we have been waiting for a long time now, and we are getting the run around with our lawyers.They keep saying, just wait.

Shelby

September 21, 2012 at 3:20 am

Donald, So glad to hear you finally got some of your settlement. I received a letter from my Attorneys with my settlement on it. And I called them and talked to the Boss of the law firm. ANd he told me to appeal on the fact of my husband having the widow maker heart attack right after taking avandia,and being totally bedridden and one other thing, well they hired a nurse(RN) to go over all that w[Show More]Donald, So glad to hear you finally got some of your settlement. I received a letter from my Attorneys with my settlement on it. And I called them and talked to the Boss of the law firm. ANd he told me to appeal on the fact of my husband having the widow maker heart attack right after taking avandia,and being totally bedridden and one other thing, well they hired a nurse(RN) to go over all that were appealed in their office. And I called them back after giving them 2 weeks to go over my husbands claim, and I was told that I was getting 7 times what the first settlement was. And that I would get the smaller check first and then the rest of it later, plus may get the 20% they held back for medicare , they have to wait for medicare to send them the amount if any that they are owed back, and if they say none is owed then it is sent to the claimant and if some is owed then they take it and send the claimant what is left.Plus all interest is divided with every claimant according to the percentage of their settlement amount. so you are looking at getting about 3 or 4 checks over the next yr or so. So glad for you hope you continue to hear good news.

Phillip

September 20, 2012 at 12:19 am

Does anyone know a settlement funding company that are willing to do settlement loans on this case? My mom is loosing her house

melba

September 14, 2012 at 3:23 pm

thanks donald, but the lawyer always says, theres no new news, were waiting, how long do we have to wait? guess no matter how long, my mom wont come back, so what are we suppose to do but wait, thanks for ur responce, al least someone cares. thanks

donald

September 9, 2012 at 2:02 pm

Melba, I understood the settlements being made now still leaves about 10% of the total cases left which may go to trial. The lawyers are definitely the big winners on this case. You may ask your lawyer simply was your claim included in this last settlement agreement and if not what is the status. Sorry for your loss!

melba

September 7, 2012 at 2:03 pm

my mom died 10 yrs ago, my sisyer and i are still waiting for award letter and such, the lawyers dont seem to understand what we have lost. our mom. our best friend, we stil ldont have a settlement amount. or award letter. how long does this take?

james

August 19, 2012 at 7:20 pm

i received my avandia settlement a few weeks ago

donald

August 9, 2012 at 11:47 pm

When the amount was first calculated there was 2 mistakes made. While the correction was made funding was for the initial calculation. There was also a withholding for any possible leins that may be discovered. And Yes I was able to get my wife a new truck. Have put the House purchase on the back burner.for now.

Bill

August 8, 2012 at 10:01 pm

Donald.....Why did you only get 25% of your payment? That 25% that you did receive was enough to buy a truck? Was every medical incident you suffer included in the settlement, even the surgery 8 months after your initial MI?

donald

August 7, 2012 at 8:16 pm

Miracles do happen! I received a partial payment yesterday. Not everything but did get about 25% of what is due. Back to the waiting game for the rest of it. Not enough for a house but will be able to get my wife a new truck...Good timing since the warranty on my truck just expired. God provides for the needs. Hope everyone else also got good news this week!

donald

August 3, 2012 at 4:54 pm

Either my lawyers are just getting sick of me asking about it or they are late for their tee off time. I was told my settlement check was put in the mail today. I know the total settlement amount but am expecting to receive about half that after all the legal fees...at least I hope to get at least 50%. I'll be house shopping next week and some of my creditors will be extremely happy next week. [Show More]Either my lawyers are just getting sick of me asking about it or they are late for their tee off time. I was told my settlement check was put in the mail today. I know the total settlement amount but am expecting to receive about half that after all the legal fees...at least I hope to get at least 50%. I'll be house shopping next week and some of my creditors will be extremely happy next week. This will also put my wife's mind at ease because I'm able to handle getting her a house before I'm gone. Thank You God for giving me the time to get things done!

Randy

July 20, 2012 at 7:25 am

Been waiting for 4 years since I fell over dead ... yes ... flat lined ... 98% block of lower right artery ... its amazing the way the world is today ... you die and everyone else gets paid. Maybe GSK shold make all thier employee's take their screwed up drugs .... or maybe just the CEO ... really ... what is the price of your life ... they MAKE BILLIONS ... you're worth 4000-5000 to them.

janine

July 19, 2012 at 9:11 pm

MY husband took advandia and actos medication.He had liver damage,ascities.enlarged spleen.belly bottom hernia strangled his organs and had a blot clot.well the list goes on and on.He was in and out of hospitals non stop. he needed a liver and kidney transplant.He received a liver and kidney.Now it seems like a lot more issues he cant get a break form hospitals.THANKS TO ADVANDIA AND ACTOS Iwas wo[Show More]MY husband took advandia and actos medication.He had liver damage,ascities.enlarged spleen.belly bottom hernia strangled his organs and had a blot clot.well the list goes on and on.He was in and out of hospitals non stop. he needed a liver and kidney transplant.He received a liver and kidney.Now it seems like a lot more issues he cant get a break form hospitals.THANKS TO ADVANDIA AND ACTOS Iwas wounding where to file a claim before it is to late,

joe

July 12, 2012 at 9:00 pm

Donald, I kind of agree with you. It is not because the lawyer said you'll have your check in Oct. It is because no good lawyers would commit to saying anything knowing the next day it could change. many folks have been told that there checks are coming, then something happens that you don't know about and no check. But some lawyer do say anything just to get folks off there back. Been waiting sin[Show More]Donald, I kind of agree with you. It is not because the lawyer said you'll have your check in Oct. It is because no good lawyers would commit to saying anything knowing the next day it could change. many folks have been told that there checks are coming, then something happens that you don't know about and no check. But some lawyer do say anything just to get folks off there back. Been waiting since 2008.

donald

July 12, 2012 at 3:12 pm

Well I just talked to lawyers office. They told me I would have a check in October for my settlement. Of course the oldest joke in the world is the check is in the mail. But it does give me something to hope forward to.

Jack

July 7, 2012 at 2:14 pm

Took Avandia from 2005 until 2009. Suffered heart attack.

donald

June 23, 2012 at 11:26 pm

Melanie, I did find this out with my settlement letter. By what I understood...and I am not a Lawyer...They could stake a claim to your settlement only if they had a suit pending also. With the avandia settlement the judge appointed a lawyer to negotiate with the insurance companies that do have a right to my portion of the settlement. The lawyer negotiating with the insurance of course has to [Show More]Melanie, I did find this out with my settlement letter. By what I understood...and I am not a Lawyer...They could stake a claim to your settlement only if they had a suit pending also. With the avandia settlement the judge appointed a lawyer to negotiate with the insurance companies that do have a right to my portion of the settlement. The lawyer negotiating with the insurance of course has to be paid as well but the judge did not stick it totally to the people injured. The Judge ordered the lawyers gettting 40% of the settlement had to pay the majority of the fee to the lawyers negotiating with the insurance comapanies but we do have to pay a small amount. Try calling your insurance company and asking if they are asking for the settlement money...make them know you are a person and not a number...that you as a person sustained a personal injury and the settlement is just that...a settlement for "your" "personal" injury.

Melanie

June 19, 2012 at 11:18 pm

has anyone gotten a settlement letter, and in that letter notified that your insurance company can "subrogate" the settlement? In other words, the insurance company can take the settlement amount so that you pay the insurance company back for the money they paid to hospitals and doctors. I have been in a suit since 2007 for another drug case and just found this out. Why have I done all the work a[Show More]has anyone gotten a settlement letter, and in that letter notified that your insurance company can "subrogate" the settlement? In other words, the insurance company can take the settlement amount so that you pay the insurance company back for the money they paid to hospitals and doctors. I have been in a suit since 2007 for another drug case and just found this out. Why have I done all the work and all the worrying if the insurance company gets to take all the settlement money??

donald

June 19, 2012 at 7:49 pm

Errors have been corrected and I have my new settlement letter. Still no idea of when the distribution of funds is to take place. The letter only stated I should respond by June 27th so as to not cause a delay in receiving the funds. I encourage everyone to review the computation to insure there wasn't a mistake made...the mistakes I found almost doubled my entitlement. You woould think the la[Show More]Errors have been corrected and I have my new settlement letter. Still no idea of when the distribution of funds is to take place. The letter only stated I should respond by June 27th so as to not cause a delay in receiving the funds. I encourage everyone to review the computation to insure there wasn't a mistake made...the mistakes I found almost doubled my entitlement. You woould think the lawyers would have caught the mistakes since their size of their checks is dependent on the size of my settlement.

JESSE

June 12, 2012 at 7:50 pm

I BEEN THROUGH THE SAME THING MOST OF YOU HAVE THANKGOD IM STILL HERE BUT SINCE THEN SUFFERED A HEART ATTACK WENT INTO A-FIB HAD TO BE RUSHEDD TO THE HOSPITAL.MY DOCTORS NAME WAS DR.DEPENA OF SELBYVILLE DELAWARE.SO I HIRE THIS LAWYER CALLED MONSAUR LAW FIRM GOT THE RUN AROUND FOR 2 WHOLE YRS NOW RECIEVED A LETTER IN THE MAIL STATING I HAD THIS CONDITION BEFORE I WAS DIAGNOSED BY A DOCTOR CAN U BEL[Show More]I BEEN THROUGH THE SAME THING MOST OF YOU HAVE THANKGOD IM STILL HERE BUT SINCE THEN SUFFERED A HEART ATTACK WENT INTO A-FIB HAD TO BE RUSHEDD TO THE HOSPITAL.MY DOCTORS NAME WAS DR.DEPENA OF SELBYVILLE DELAWARE.SO I HIRE THIS LAWYER CALLED MONSAUR LAW FIRM GOT THE RUN AROUND FOR 2 WHOLE YRS NOW RECIEVED A LETTER IN THE MAIL STATING I HAD THIS CONDITION BEFORE I WAS DIAGNOSED BY A DOCTOR CAN U BELIEVE IT]BET U CAN FIGHTING ALSO WITH THIS FIRM THEY KEPT TELLING ME THEY HAVENT GOTTON ALL THE INFO BACK FROM THE HOSPITAL OR MY DOCTOR THEN IT WAS WE GOT IT BACK BUT HAVE TO REVIEW THEM SO ITS GONNA TAKE AWHILE LONGER CALL THEM BACK IN ANOTHER MONTH ANOTHER MONTH GOES BY SAME SHIT DAMM IM PISSED HERE IT IS 2 YRS LATER I GET THIS LETTER STATING I HAD THIS CONDITION ALL ALONG AN UNLESS I CAN COME UP WITH THE PROOF THAT IT WAS SINCE I TOOK THE DRUG ADVANDIA THEY WOULD HAVE TO REMOVE ME FROM THERE LIST.I MEAN WHAT THE HELL WHAT DO THEY THINK WE'LL GET BY THIS STUFF IS IRREVERSIBLE IM ON MEDS NOW FOR THE REST OF MY LIFE AN LIL TO NO SEX THATS HARD FOR A MAN.SO I SEE WHERE ALL OF YOU ARE COMING FROMITS ALL ABOUT THE MONEY LAWYERS ARE ALL A BUNCH OF CROOKS AN THIS IS THE COUNTRY WE LIVE IN WHERE THEY GET AWAY WITH THIS.THEY CALL IT KARMA RITE MAYBE SOMETHING WILL HAPPEN TO ONE OF THEM BE REST ASURED IF IT DID U KNOW THEY WOULD BE PAID IN A HEARTBEAT.SO DONT MATTER WHO UR LAWYER IS THERE ALL A BUNCH OF LOW LIFE MOTHER FUCKIN CROOKS AN SHOULD BE SHOT

donald

June 8, 2012 at 2:13 am

Bill, the distinction made is if smoking at time of injury OR as a past smoker...I don't fit in either of those categories. I am now waiting to see how much of the award my insurance company is going to want. I really enjoy diet Dr. Pepper and hope when all is said and done I can at least treat myself to a cold 20 ounce bottle. lol

Bill

June 4, 2012 at 5:07 pm

Donald, I realize you do not smoke, but the deduction for smoking, was it the same deduction for everyone who did smoke, whether how much, or how long they smoked?

donald

May 25, 2012 at 12:07 am

I suppose I should be excited about finally receiving my settlement proposal. However there were errors such as reducing my award by 40% due to me smoking when I had my first MI...only problem is that I have NEVER smoked. The lawyers I'm sure will get a good payday for sitting back waiting. In the letter they expect to distribute money in about 3 months from the time they submit the signed agre[Show More]I suppose I should be excited about finally receiving my settlement proposal. However there were errors such as reducing my award by 40% due to me smoking when I had my first MI...only problem is that I have NEVER smoked. The lawyers I'm sure will get a good payday for sitting back waiting. In the letter they expect to distribute money in about 3 months from the time they submit the signed agreement to GSK but do not know if their mistakes will cause further delays. Fact is I now have a bad heart. I am appreciating each day and the things it brings...I was around for the HS grad ceremony of my first grand-child and hope to be around for the next couple of weeks to see my 21st grand-child. The settlement money could surely be used but to me there are far more valuable things I am focusing on.

david

May 19, 2012 at 9:10 pm

Judy you hit it right on the head i lost my father in 2005 and just got my settlement check what a joke my laywer made sure to take his 40percent he hit me for all kinds of hidden court fees and now im dealing with medical medicare . people this was the most horrible experience i had ever dealt with .

Johnson

April 18, 2012 at 1:48 am

'@Judy: that's beside the point. I got agreement letters, calls from my attorney when there were problems with getting the medical records and when that was done, years later I get a settlement letter. I NEVER heard anything else from my attorney until they called ME to make sure I sent the settlement papers back, while all the time I was calling THEM for updated info on the case without fail and[Show More]'@Judy: that's beside the point. I got agreement letters, calls from my attorney when there were problems with getting the medical records and when that was done, years later I get a settlement letter. I NEVER heard anything else from my attorney until they called ME to make sure I sent the settlement papers back, while all the time I was calling THEM for updated info on the case without fail and they could NEVER give me a straight answer, They are crooks bottom line.

Judy

April 17, 2012 at 11:05 am

Hi all, I have read all the comments and it truly amazes me the lack of information each person has. When we first learned about Avandia was through the TV and the appeal by a law firm to call them if you have taken it. We called, they sent out forms we filled them out, noting doctors , hospitals prescription orders etc. The next contact was by letter again that another lawyer or law firm would[Show More]Hi all, I have read all the comments and it truly amazes me the lack of information each person has. When we first learned about Avandia was through the TV and the appeal by a law firm to call them if you have taken it. We called, they sent out forms we filled them out, noting doctors , hospitals prescription orders etc. The next contact was by letter again that another lawyer or law firm would be now includedno extra cost same percentage split between them. So we signed it. Next time was another letter for exact addresses of all involved Dr.s Hospital etc which we had sent first time around. Yes, you as the client have to give them a lot of proof. Next contact letter of approval and acceptance into the claim.After that Settlement team letter. Finally this past month a letter phone call to us, and letter from GSK. It appears that next month this section of class action goes to court for settlement. Acorrding to our letter $100,000,000. dollars has been agreed on by pharmiseutical co. on for 2500 cases. Now GSk will dole out amounts for each claim. We were never told about additional costs, like court fees, Medicare return money etc. I understand in these 2500 cases all these fees will be totaled and divided up from money allocated to each person. My husband is the claimant. Had we not seen the TV appeal we would have known nothing about it. From 2000-2007 we trusted our doctor who put him on the medication. But it wasn't until 2007 the medical journal wrote an article about it's added dangers. Now what you don't seem to know is this suit against the Ph Co was settled in amount before you came on the scene. The lawyers dispositioned a law suit against them with the court. Once this was done the lawyers had x amount of time to present claims against the settlement to get their money. You are one of thousands they must produce. This is what class action lawyers do all the time this is how they make their money. Will you get what you call a fair share for your injuries? I doubt it. You will get what's left after all bills have been paid. The lawyers percentage has no bills attached. While your percentage has all the bills attached for legal fees ect. We look at it this way we had nothing before if we get even a small amount it will be something we didn't have in the first place. Anyone who is waiting for a big wind fall to add to their living had better not count on it. if a private lawyer won't take your case don't you realize they know the ins and outs of a claim like this and it is not worth their time. Think about it. And God Bless all of you.

donald

March 28, 2012 at 5:09 pm

I finally got a letter from my lawyer but before any celebrations begin it was NOT a settlement letter. Over 4 weeks ago my lawyer had sent me an email telling me that I was included in this last round of settlements so I should be recieving a settlement letter in the next "several" weeks.The letter I recieved was asking me to get a sworn statement from my Dr. about me being disabled. MY underst[Show More]I finally got a letter from my lawyer but before any celebrations begin it was NOT a settlement letter. Over 4 weeks ago my lawyer had sent me an email telling me that I was included in this last round of settlements so I should be recieving a settlement letter in the next "several" weeks.The letter I recieved was asking me to get a sworn statement from my Dr. about me being disabled. MY understanding from the letter is that they are now going to consider my disability as part of the settlement. Had I not taken the Avandia which progressed my CAD to the point of a heart attack and then onto a 7 vessel bypass and now just waiting for the day to come around when my hearts tells me it's had enough...I believe I would still be working with my 6 figure income and my family much better off But this was not God's will so I will accept what is instead of spending wasted time on what might have been. I woke up today and told my wife I love her and expect I will talk with at least one of my children and several grand-children...which makes for a very pleasant day to be grateful for. I know money is coming my way or at least toward my family so God will be taking care of that worry for me. I hope all here will see progress in their situations and comfort knowing that someone else is in control.

Jessie

March 24, 2012 at 12:16 am

Shelby: no heart feelings. I was just wondering. You know the other site makes you wait for moderation as well. What's the difference in these websites?

Jessie

March 24, 2012 at 12:11 am

Ok Shelby. No heart feelings. Just wondering. I like the other site better because I don't like waiting until my post is approved. I will be on the other one more or less than on this one. So lets chat on the other one sometime. I haven't received my check yet and from what I read on the other site it may take a year, but I am believing God that it comes right away. I hope you hear from your a[Show More]Ok Shelby. No heart feelings. Just wondering. I like the other site better because I don't like waiting until my post is approved. I will be on the other one more or less than on this one. So lets chat on the other one sometime. I haven't received my check yet and from what I read on the other site it may take a year, but I am believing God that it comes right away. I hope you hear from your attorney soon.

shelby

March 23, 2012 at 2:27 am

Jessie, the other site I found by accident, and it is more like a chat line than this, on this you have to wait to be approved before it is posted. And I only put what I am told by Sizemore Taylor like when I talked to them yesterday, they told me that my husbands claim had been approved for settlement and was waiting to be sent to garretson, when last year they told me that it had been sent alre[Show More]Jessie, the other site I found by accident, and it is more like a chat line than this, on this you have to wait to be approved before it is posted. And I only put what I am told by Sizemore Taylor like when I talked to them yesterday, they told me that my husbands claim had been approved for settlement and was waiting to be sent to garretson, when last year they told me that it had been sent already with a group of 500 claimants so I only tell you what I am told.

shelby

March 23, 2012 at 1:53 am

Jessie, I don't mean for it to be different. Like my Attorney Sizemore Taylor called me yesterday, and said that my husbands claim had been approved, just waiting for everyone else in the group to get their paperwork in because they all have to be sent to Garretson together for settlement amount and points. Yet sometime back I was told that my husbands claim was 1 of 500 that was sent to Garretso[Show More]Jessie, I don't mean for it to be different. Like my Attorney Sizemore Taylor called me yesterday, and said that my husbands claim had been approved, just waiting for everyone else in the group to get their paperwork in because they all have to be sent to Garretson together for settlement amount and points. Yet sometime back I was told that my husbands claim was 1 of 500 that was sent to Garretson, so I only tell you what I am told. Forgive if you think it is different , I don't mean to mislead you. God Bless us all.

Jessie

March 20, 2012 at 5:11 pm

'@shelby: You are on two websites for avandia chat and you have posted different things on each site.

Jessie

March 20, 2012 at 12:58 am

'@Donald: You are right. God does what he wants when he wants and not in our time only in his. Keep the faith and trust in God. I've learned that being anxious for something does not make it come faster and when you are not anxious and looking for something it comes to you. @Shelby: Just be patient. Trust God; have faith and don't be anxious. I waited five years for the settlement letter and no[Show More]'@Donald: You are right. God does what he wants when he wants and not in our time only in his. Keep the faith and trust in God. I've learned that being anxious for something does not make it come faster and when you are not anxious and looking for something it comes to you. @Shelby: Just be patient. Trust God; have faith and don't be anxious. I waited five years for the settlement letter and now I'm waiting for the money which may take as long, but I believe God will send it just when I need it. Stay strong.

Shelby

March 16, 2012 at 8:49 pm

I believe in miracles, some say they do not happen in this day only when Jesus walked this earth, but I don't believe that, I have seen the faith work in miraclous ways.In my own life, my families lives. I am so glad for your blessings. May this world have a large blessing in that people come to confess and turn to God. Went to heart Dr yesterday and he heard a murmur that he didn;t before, but [Show More]I believe in miracles, some say they do not happen in this day only when Jesus walked this earth, but I don't believe that, I have seen the faith work in miraclous ways.In my own life, my families lives. I am so glad for your blessings. May this world have a large blessing in that people come to confess and turn to God. Went to heart Dr yesterday and he heard a murmur that he didn;t before, but my faith is going to take care of it. So pray that when I have the echocardigram next week, that it is healed.

donald

March 16, 2012 at 5:25 pm

As I said...He is in control...Sister's mass turned out to be a cluster of cysts...not the cancer we thought. Still no offer letter...just cause I want it doesn't mean I need it...in His time.

donald

March 16, 2012 at 12:36 am

Shelby...God has been doing some great miracles around my family. Aunt who previous fought cancer was checked again and initial report is cancer had re-appeared...biopsy showed no cancer next my neice had an xray showing cracked vertebrae...next day MRI the crack was gone and dr was stunned. Dr's told me in Nov 2010 that I probably would not see Christmas. God is alive and active in our lives..[Show More]Shelby...God has been doing some great miracles around my family. Aunt who previous fought cancer was checked again and initial report is cancer had re-appeared...biopsy showed no cancer next my neice had an xray showing cracked vertebrae...next day MRI the crack was gone and dr was stunned. Dr's told me in Nov 2010 that I probably would not see Christmas. God is alive and active in our lives...Just sometimes he answers prayers on his time not our's. Memories is what God gave us to hold us over till we join Family who has gone before us! My sister was told yesterday they had found a large mass on her pancreas...MRI today and oncologist tomorrow...she has already beat breast cancer now for 6 years so believe God will help her thru this as well. I believe God is in control...even if I don't always agree.

Shelby

March 14, 2012 at 1:02 am

Good Luck Donald, hope you soon get and answer. Having a real bad day today should not take time to stop and think, i know God is with me, but he can't turn off memories. Prayers

Jessie

March 13, 2012 at 10:00 pm

'@Susan: Lets just say the range was well under $50k. My relative suffered from CHF as well. I've heard that GSK is not paying much because other claims have paid out. Early on in this case, GSK was paying $500,000 for each claimant. Google GSK Avandia Claimant Settlement and you will see what I'm talking about. I hope you get more and get your settlement letter soon.

donald

March 13, 2012 at 1:31 am

Well...lawyers have different definitions of words than I am use to...for example "you will recieve a letter in the next FEW weeks" I would interpret to mean within 2-3 weeks. But alas 3 weeks have come and gone and still no letter. Now I could look at this as a good sign (they are sending out the higher awards last) or a bad sign (they are sending out the higher awards first leaving the lower a[Show More]Well...lawyers have different definitions of words than I am use to...for example "you will recieve a letter in the next FEW weeks" I would interpret to mean within 2-3 weeks. But alas 3 weeks have come and gone and still no letter. Now I could look at this as a good sign (they are sending out the higher awards last) or a bad sign (they are sending out the higher awards first leaving the lower awards for last). Or the best of all is trust in God and be thankful if I even get a letter. Oh well...the wait continues...

Susan

March 9, 2012 at 5:48 am

Jessie, I just read a few of your posts and I\'m very glad that you received a settlement letter. I\'m still waiting for a settlement letter. I lost my mother due to CHF. Just curious how much or what range was your settlement? I have never done anything like this and don\'t have a clue what to expect. Hope you can give me a little clue - - -- I know each case is different. Just thought I\[Show More]Jessie, I just read a few of your posts and I\'m very glad that you received a settlement letter. I\'m still waiting for a settlement letter. I lost my mother due to CHF. Just curious how much or what range was your settlement? I have never done anything like this and don\'t have a clue what to expect. Hope you can give me a little clue - - -- I know each case is different. Just thought I\'d try to find out from someone that has the same end result. Thanks in advance.

Shelby

March 9, 2012 at 1:43 am

Pearlene, I am with Taylor in Fairhope Alabama, they don't give very much information, the last time I talked to them my husbands claim had been approved and was with Garretson Resolution Group waiting for the points and and an amount to be put on it for the settlement. They said it could be quite a while yet.Bless you hope you hear more than me.

Jessie

March 7, 2012 at 7:34 pm

'@Shelby. Thanks. I filed in 2007. I got my letter in February 2012; five years to be exact. Its a long wait and the settlement money don't come right away according to my lawyers.

Shelby

March 6, 2012 at 6:21 pm

Jessie, when did you file, and how long was your wait before you got your settlement letter? I am glad your Blessing finally came, hoping your family will be blessed to have you around for a long time also. You may feel it wasn't a blessing but it is more than you had I assume.

pearlene

March 5, 2012 at 4:46 am

is it anyone dealing with Taylor Law in Fairhope, AL. If so what are they telling you because I get differnt answer when I call

Shelby

March 4, 2012 at 2:59 am

Donald, I hope this shot whatever it is helps you I have to take two and a half heart pills a day, for a heart that was damaged from Radiation for Breast cancer. What helps one thing destroys another , but God has Blessed me as he does his people, I know he keeps us here till our Job is done. My faaith is strong. I got a Email from Taylor Law Firm in Alabama, saying that 1009 people had been appr[Show More]Donald, I hope this shot whatever it is helps you I have to take two and a half heart pills a day, for a heart that was damaged from Radiation for Breast cancer. What helps one thing destroys another , but God has Blessed me as he does his people, I know he keeps us here till our Job is done. My faaith is strong. I got a Email from Taylor Law Firm in Alabama, saying that 1009 people had been approved in my group and that right now Garretson Resolution was working on points for those people. Hope it isn't long for you. Prayers for you and your Family

Jessie

February 29, 2012 at 6:03 pm

'@ Tammy, Sanders and Sanders in New York is representing me. Thanks Connie for your encouragement. The attorney's are going to get theres for show.

donald

February 28, 2012 at 5:14 pm

Shelby I'm still hanging on. Got approved to participate in a new drug trial that is supposed to help stop any further cardiac events. Get my first shots of it tomorrow(Wednesday). No further news about the settlement. Still waiting on the lawyers who told me via email that I should have the settlement letter in a couple of weeks(that was a week ago). I would like enough to put down for a new[Show More]Shelby I'm still hanging on. Got approved to participate in a new drug trial that is supposed to help stop any further cardiac events. Get my first shots of it tomorrow(Wednesday). No further news about the settlement. Still waiting on the lawyers who told me via email that I should have the settlement letter in a couple of weeks(that was a week ago). I would like enough to put down for a new house but if God's will does not have that planned then I will put what ever amount to good use for my family. I am greatful that I got life insurance before all this started so that at least my family will be taken care of no matter what.

Dot

February 28, 2012 at 12:06 am

Talked to my lawyer officein Fairhope, AL today I asked about settlement offres and they tokld me that they're going to try to get out the letter by end of 2012. Why is Taylor Law Firm taking so long and GSK?

tammy

February 25, 2012 at 6:27 pm

'@ Jessie good you got your settlement letter. My case resulted in the death of my mom. What law firm is representing you. I'm using one in Fairhope, Al and they don't know when I should be receiving a settlement letter they say its on Gsk.

connie

February 25, 2012 at 5:21 am

To Jessie, don't feel bad the excite same thing happened to me, i lost a love one and the lawyers got most of the money and i did the work but always remember what goes around comes around, i will be writing a letter to my lawyer too when my money comes.

Shelby

February 24, 2012 at 7:50 pm

got same answer I got back a month or so ago. Approved but still waitingDonald how are you doing hope OK have you heard anything from Attorneys.

Shelby

February 24, 2012 at 7:48 pm

received Email from attorneys today, said my husbands claim was approved and they are just waiting for Garretson to decide on an amount for it.

Jessie

February 24, 2012 at 1:35 am

Well everyone, I got my settlement letIter and hell it was NOt what I expected since the use of this medication resulted in death. All I can say is don't expect a large amount. My settlement was less than the proposed amount for a death and I'm totalling disappointed. These vulture's are so wrong and the Bible is true when it says that lawyers are one of the most crooked people. I wonder how mu[Show More]Well everyone, I got my settlement letIter and hell it was NOt what I expected since the use of this medication resulted in death. All I can say is don't expect a large amount. My settlement was less than the proposed amount for a death and I'm totalling disappointed. These vulture's are so wrong and the Bible is true when it says that lawyers are one of the most crooked people. I wonder how much my attorney is getting? Probably more than what I'm getting and for doing what? I provided most of the medical records for them. I'm signing the settlement cuz I deserve this money for ALL the pain and grief I have experienced, but after the check is received and cashed, I'm sending them a nice little letter. :(

donald

February 20, 2012 at 10:19 pm

Got an email today from my lawyer telling me my case was one of the the ones in the recent proposed settlements and that I should get a letter in the "next couple of weeks". As I hope this is good news I still view it on the same page as being told the "check is in the mail". Until I have it in hand it is not something I will not count on. I hope we all are in the settlement and receive the co[Show More]Got an email today from my lawyer telling me my case was one of the the ones in the recent proposed settlements and that I should get a letter in the "next couple of weeks". As I hope this is good news I still view it on the same page as being told the "check is in the mail". Until I have it in hand it is not something I will not count on. I hope we all are in the settlement and receive the compensation we deserve. I have to trust in God as He provides what I need which not always is what I ask for...the hazards of being human.

marilyn

February 19, 2012 at 4:30 pm

I started taking avandia and it really worked, I thought. I lost weight and my sugar stayed normal. I took it for 2 and a hallf years. All of a sudden my heart rate went real high. I had to go to the hospital 5 or 6 times in the year of 2000. Thanks to avandia, I now have mimi strokes and have to take medicine for my heart, someting I never had to do before I took it. I am waiting for the re[Show More]I started taking avandia and it really worked, I thought. I lost weight and my sugar stayed normal. I took it for 2 and a hallf years. All of a sudden my heart rate went real high. I had to go to the hospital 5 or 6 times in the year of 2000. Thanks to avandia, I now have mimi strokes and have to take medicine for my heart, someting I never had to do before I took it. I am waiting for the real stroke to hit me. you can only have so many mini strokes before the real one hits. I havelost my house, and a lot more things because of it. I wish they would hurry and settle my case so I can buy me a home and move out of this small camper trailer.

Shelby

February 17, 2012 at 1:36 am

Jessie, glad u finally heard something it has been almost 5 yrs for me also, I pray that we all hear something by the end of Feb., I would like to know if there is a time limit on these settlements? But that is something we will never know. God Bless us all, that this will soon be over.

Jessie

February 15, 2012 at 6:01 pm

Thanks Donald. I have waited going on 5 years in March for this. My family member died as a result of Avandia. I expect a large settlement.

donald

February 14, 2012 at 8:03 pm

Congrats Jessie! I sure wish we all would get a letter this month! Still wondering about the amount of the settlements. What GSK is looking at on my settlement is: MI 4 stents placed after the MI 7 vessel bypass That covers the time from when I started taking avandia until 12 months following the time I stopped. What was explained to me in a letter is that the greater the events/damage will re[Show More]Congrats Jessie! I sure wish we all would get a letter this month! Still wondering about the amount of the settlements. What GSK is looking at on my settlement is: MI 4 stents placed after the MI 7 vessel bypass That covers the time from when I started taking avandia until 12 months following the time I stopped. What was explained to me in a letter is that the greater the events/damage will reap the greater settlement. I would assume those who lost loved ones will receive the greatest settlement. Just my thoughts. What is in the news is that approx. 20,000 were settled but that is only about 85% of the cases pending. Hopefully by the end of Feb, we will all have letters!

Tammy

February 14, 2012 at 5:24 pm

Shelby, I called my lawyer in Alabama and they told me to go ahead and start with my lawyer. Now I hate I done it cause when I call my lawyer back they tell me something different. I paid the lawyer $500 up front ans she said she would get the other when I get my settlement

Jessie

February 13, 2012 at 8:10 pm

Just got a called from my attorney saying my award letter is in the mail. It is about time. yippy!

lisa

February 12, 2012 at 1:20 am

not sure except for one thing a VERY LONG WAIT. Hopefuly it won;t be too long for you and hope you have a good attorney.One that won't take one third and attorney fees and filing fees. Wish you the very best of luck

Shelby

February 11, 2012 at 4:28 am

Tammy, Why did you retain a lawyer? Or what made you think it was time, I was told by the clerk of Court that there was plenty of time to do that after you received the paperwork from Garretson with the individual award on it, mainly because the clerk of court in the county in which I live in Virginia called Garretson and they told her that after they mailed out the award letter to me that I w[Show More]Tammy, Why did you retain a lawyer? Or what made you think it was time, I was told by the clerk of Court that there was plenty of time to do that after you received the paperwork from Garretson with the individual award on it, mainly because the clerk of court in the county in which I live in Virginia called Garretson and they told her that after they mailed out the award letter to me that I would have plenty of time to open and estate account with the courts. I would assume the next step would be to get your award letter and go to the attorney.

Tammy

February 8, 2012 at 7:11 pm

I have retained me a lawyer for the estate settlement. Do anyone know whats next?

richard

February 4, 2012 at 1:20 pm

i had a lawsuit for avandia told the lawyer NO CLASS ACTION I wanted civil suit In the contrack I sign It said No Irepet No class action Guess what the lawyer did put me in class action then told me to get another lawyer he cant represent me again WATCH OUT FOR THE LAWYERS YOU GET WHEN YOU SAY NO CLASS ACTION THEY DONT LISION COULD I SUE THE LAWYER FOR CHEATING ME OUT OF THE MONEY I DESER[Show More]i had a lawsuit for avandia told the lawyer NO CLASS ACTION I wanted civil suit In the contrack I sign It said No Irepet No class action Guess what the lawyer did put me in class action then told me to get another lawyer he cant represent me again WATCH OUT FOR THE LAWYERS YOU GET WHEN YOU SAY NO CLASS ACTION THEY DONT LISION COULD I SUE THE LAWYER FOR CHEATING ME OUT OF THE MONEY I DESERVE 3 min strokes 21 days in coma memery loss pain and suffering abilty to be normal will never be loss of love from family and much much more how can they get away with this what kind of country do we really live in

Shelby

January 30, 2012 at 6:32 pm

Thank You Donald for asking about my Dr visit, the count was not back down to normal, but close enough, so I still have to go back again in 5mos., I hope that you have good results with your health I say a Prayer for you and many more folks that I know that are really bad with cancer and other illnesses. Our God is a Good God, and I have all the faith in this world and the next that prayers are a[Show More]Thank You Donald for asking about my Dr visit, the count was not back down to normal, but close enough, so I still have to go back again in 5mos., I hope that you have good results with your health I say a Prayer for you and many more folks that I know that are really bad with cancer and other illnesses. Our God is a Good God, and I have all the faith in this world and the next that prayers are answered. Yes you are right about the military, but I think that Garretson is worse.

donald

January 28, 2012 at 3:47 am

Shelby...was wondering about the results of your Dr's visit for the cancer? Glad to hear you've got the news that your case was approved...but alas the old military theme of hurry up and wait! hope you see results soon. Take care!

shelby

January 27, 2012 at 12:18 am

I got a letter in the mail today, from the avandia attorneys in Alabama telling me to open a estate account to expedite things along and keep the people at Garretson from charging me to do it that it would only be about several months till all was finished. And that all of Sizemore Taylors clients had been approved and sent to Garretson to finalized.So that is what the above is about

Shelby

January 27, 2012 at 12:12 am

I forgot to say that I had to open an estate account, since my husband left no will even though everything we had was in survivorship the vehicles, home, Insurance,etc and that I would have to be bonded but the clerk said she couldn't open one because she would need to know a amount she would be bonding me for. Does anybody know what percent the bond is? I settled all of the things such as cha[Show More]I forgot to say that I had to open an estate account, since my husband left no will even though everything we had was in survivorship the vehicles, home, Insurance,etc and that I would have to be bonded but the clerk said she couldn't open one because she would need to know a amount she would be bonding me for. Does anybody know what percent the bond is? I settled all of the things such as changing the name on the vehicle titles, the deed to our home,etc, after he passed away in 2005. And paid everything off. Now what will happen

Shelby

January 26, 2012 at 9:41 pm

Well guess what appeared in my mail today. No not a check , but information.My claim for the death of my husband was approved. The letter said that the claims with Sizemore TaylorLLC, were all approved by GSK,and that each claim will now be approved by Garretson Group, then they will determine how much will be offered to each individual claimant. And that it will take several more months to condu[Show More]Well guess what appeared in my mail today. No not a check , but information.My claim for the death of my husband was approved. The letter said that the claims with Sizemore TaylorLLC, were all approved by GSK,and that each claim will now be approved by Garretson Group, then they will determine how much will be offered to each individual claimant. And that it will take several more months to conduct the evaluations. The letter said I could expedite the process by going to the clerks office in my area and open an estate account. To me several months is Seven that is what I think/ Hope someone else gets some news.

connie

January 22, 2012 at 9:26 pm

This is a question for anyone who knows the answer. does anyone know when they are going to deicide to actually take medicare from us? I heard they haven't decided yet. do they have a court date for this yet? I can't get in touch with my so-called lawyer to ask the question. please some one respond.

Shelby

January 19, 2012 at 2:33 am

Thank you Donald so good to hear some news.

donald

January 17, 2012 at 12:38 am

Good news is I am still here to write this. My attorney joined forces with another law office...one who was selected by the court to work the consolidated cases (Federal Judicial Panel on Multi-District Litigation ordered all cases against GSK consolidated into one court in Pa.). I got a letter from them to explain details and progress. The letter in a nut shell said offers should go out in Feb[Show More]Good news is I am still here to write this. My attorney joined forces with another law office...one who was selected by the court to work the consolidated cases (Federal Judicial Panel on Multi-District Litigation ordered all cases against GSK consolidated into one court in Pa.). I got a letter from them to explain details and progress. The letter in a nut shell said offers should go out in Feb. and money they hope to distribute in the summer. The letter I found to be the most informative I've gotten to date. I do hope the notices of settlement do get sent out in Feb as it is apparent that everyone needs this to be settled.

Marge

January 10, 2012 at 12:40 am

I talked with my attorney after the new year and was told they still are working on qualifying people. I was told that in the summer. I'm tired of this bs. I need my money. I'm homeless and need help.

Douglas

January 6, 2012 at 3:12 am

Just curious. Has anyone thought about a lawsuit against FDA for approving this drug. Seems to me like they should be held responsible, too

Shelby

January 6, 2012 at 2:38 am

Well Margie glad to hear that someone has gotten some information, Happy New Year

margie

January 5, 2012 at 1:32 am

I called the law firm that we went through and they said that we were qualified and the garretson law firm will be sending fedex settlement paperwork within weeks (12/31/11) I will pray for you!

shelby

December 31, 2011 at 2:38 am

Well Happy New Year, everyone. Has anyone seen or heard anything from their claim? Sure hope we all hear something soon. I have been ccalling thea court in Pennsylvania and leaving messages so fat have not gotten a repy. Maybe they will soon get tired of me and call me back. I am praying that is the case. I sure could use it. I am a breast cancer patient and when I went for my blood work check f[Show More]Well Happy New Year, everyone. Has anyone seen or heard anything from their claim? Sure hope we all hear something soon. I have been ccalling thea court in Pennsylvania and leaving messages so fat have not gotten a repy. Maybe they will soon get tired of me and call me back. I am praying that is the case. I sure could use it. I am a breast cancer patient and when I went for my blood work check for the cancer cell count it was higher than what normal is. So now I have to go back in Jan to be checked again if still up then I have to have scans to see where it has come back at. So there will be another round of Chemo. But I have had a talk with my Lord and Savior, and I know it is not going to be back again. Bless everyone and good things come to You All.

shelby

November 29, 2011 at 11:43 pm

Tammy , Read my October comments maybe it will help you to have soime answers

TAMMY

November 24, 2011 at 9:32 pm

I was told that my claim had been sent to GSK for approval and I called GSK they told me to call my lawyer and now I'm waiting on another approval. What is the steps of this and what is going on ?

Donald

November 16, 2011 at 4:01 am

I received a letter from my lawyer dated October 7, 2011 stating the law firm had agreed I had enough evidence to warrant a claim and it had been submitted to GSK. The letter also said they expected to be able to notify me within several weeks of that settlement offer. Unfortunately, 'several" weeks leaves a lot of leeway as I have not heard anything as of yet. I had my first MI when I was taki[Show More]I received a letter from my lawyer dated October 7, 2011 stating the law firm had agreed I had enough evidence to warrant a claim and it had been submitted to GSK. The letter also said they expected to be able to notify me within several weeks of that settlement offer. Unfortunately, 'several" weeks leaves a lot of leeway as I have not heard anything as of yet. I had my first MI when I was taking Avandia and had to have two stents placed within 6 months of the MI. Another 2 stents within 6 months stopping Avandia and 7 bypass surgery within 8 months of stopping. My heart is shot at this point as I have just gotten out of the hospital last week with the Dr telling me I have maybe 6 months. Would like to get the settlement to settle my affairs and set my wife up before I pass.

Shelby

October 8, 2011 at 1:18 am

I sent the attorneys in Fairhope Alabama, a email, and they called me back they were real nice, and the girl that called me was very polite and gave a lot of information, and answered all my queations, very nicely and fully, The email is : at the end of the phone message, when you call you have to listen to all of it to the end. They told me my husbands claim was one of the 500, that was sen[Show More]I sent the attorneys in Fairhope Alabama, a email, and they called me back they were real nice, and the girl that called me was very polite and gave a lot of information, and answered all my queations, very nicely and fully, The email is : at the end of the phone message, when you call you have to listen to all of it to the end. They told me my husbands claim was one of the 500, that was sent in already that I should hear from them by the end of the years. I have the patience of JOB and I know that God is good to those who ask and love him, and wait patiently, and are not greedy, even though I could use the sttlement as much as anyone for I am a cancer patient, diabetic, and have a heart condition, and Fibromyalgia. But all good comes to those who wait, and have faith in what is provided to us through our faith in the almighty.

TAMMY

October 6, 2011 at 8:40 pm

I WAS TOLD THAT i WOULD GET A SETTLEMENT OFFER LETTER IN AUGUST . HERE IT IS NOW OCTOBER AND SPOKED WITH LAWYER IN ALABAMA AND THEY DON'T KNOW WHEN IT WILL GO OUT. THEY HAVE THE NERVE TO ACT LIKE I'M BOTHERING THEM WHEN I CALL. WHAT IS REALLY GOING ON?????

Shelby

October 6, 2011 at 8:34 pm

I have more time now to explain about the points. I was told by my attorney that the points are either added or taken away, like if the person smoked that used avandia points are taken away, points are added for a death, etc/ also I am represented by Taylor LLP in Fairhope Alabama, they told me that their firm has till the end of 2011 to finish sending in their clients information to the [Show More]I have more time now to explain about the points. I was told by my attorney that the points are either added or taken away, like if the person smoked that used avandia points are taken away, points are added for a death, etc/ also I am represented by Taylor LLP in Fairhope Alabama, they told me that their firm has till the end of 2011 to finish sending in their clients information to the defense for Avandia in other words GSK defense attorneys in Pennsylvania. At present time there are 500 clients that have been released to this group, the ones that have sent in all their information to the lawyer. That the nurses have decided that those have a case and the defense attorneys now will go over them, and then a final list will be decided upon. And the list will be sent to Taylor LLC attorneys in Alabama then a letter will be sent to each person in that list. Good luck to all that are in this group may God smile on you and allow that Pennsylvania group to decide good things for you.

Shelby

October 6, 2011 at 7:45 pm

I know what the points are, and what they mean!

Shelby

October 1, 2011 at 10:06 pm

So John what you are saying is that you are getting 90% and then when it is all said and done with the attorneys and everyone elses claims, then the class action attorneys will decide how much each of us gets another check for on the interest the money has actually drawn over time. At least that is what I understand from what you said on 22 Sept., well let me tell you I wore a IUD some years back[Show More]So John what you are saying is that you are getting 90% and then when it is all said and done with the attorneys and everyone elses claims, then the class action attorneys will decide how much each of us gets another check for on the interest the money has actually drawn over time. At least that is what I understand from what you said on 22 Sept., well let me tell you I wore a IUD some years back called a Dalkon Shield and when all the cases were settled and everyone was paid in the class action suit, I received a check every year near Thanksgiving for about 8yrs, on the interest the total amount of the court settlement was at first they were large checks, and they grad ually got less and less till they were about $100.00 dollars and then the attorneys sent a letter saying that was the last check .

mary

September 28, 2011 at 1:34 am

would love to get some straight answers from someone that is not making money from these claims

mary

September 28, 2011 at 1:31 am

Hello first time here. My husband is the victim in this. took avandia for 2 years then the PA changed him to actos because it was a SAFER drug. Pace maker loss of his job unable to work and 100% disabled. Went thru all the lawyers B S and they called today saying there was no proof that the drugs caused his heart and breathing problems, if there was no proof why are they offering him a $10,000[Show More]Hello first time here. My husband is the victim in this. took avandia for 2 years then the PA changed him to actos because it was a SAFER drug. Pace maker loss of his job unable to work and 100% disabled. Went thru all the lawyers B S and they called today saying there was no proof that the drugs caused his heart and breathing problems, if there was no proof why are they offering him a $10,000 settlement with $6,000 for thier cost. That would leave him with less than $4,000 for enduring the last 6 years and the rest of his life with no energy, breathing problems easily out of breath, no sex life. And the knowledge that he was you know what again. I would love to know what the attorneys are actually getting and what they are offering as settlements. I would bet that it's a very big difference.

Shelby

September 24, 2011 at 3:15 am

John , Where are your Attorneys at and how long has your claim been in the works?And what was your total amt of award in your letter?

john

September 21, 2011 at 9:53 pm

Oh, I forgot ! the check is for 90% of funds another will be issued when all disbursements are complete and any appeals are heard

john

September 21, 2011 at 9:47 pm

I receuved my award letter the 2nd week of Aug and signed the releases and returned them . Letter indicated payment may take up to 90 days from receipt.... PS...Mike ... look at it this way ! 60% of something is a whole lot better than nothing.........I am definately satisfyied with my share.....and I hope my lawyer enjoys his new CADDY ! LOL

connie

September 17, 2011 at 12:52 pm

Tammy, i understand just what you are talking about at least you can talk to your lawyer, my lawyer always in a meeting lawyers sucks!

tammy

September 14, 2011 at 7:29 pm

I'm so tired of these over paid lawyers acting like I am a pain to them about calling getting updates on my supposed money! My attorney in AL. keep telling me different things everytime I call. ITS MY MONEY AND I NEED IT NOWWWWW!!

Michael

September 7, 2011 at 1:19 am

You know, I have some chump attys in Texas...They are gonna get 40 percent plus costs...it has been over a year and they just got around to sking my Docs for the proof....These vultures are gonna get a large piece of what I get for doing not much...I have congestive heart failure, not them...LOLLLLLLLLLL

connie

September 4, 2011 at 1:25 pm

Does anybody know anything about the point system? What is the highest and what is the lowest?

connie

August 26, 2011 at 8:30 am

did anyone get paid from garrettson resolution group yet?

connie

August 22, 2011 at 11:23 pm

Shelby, i hope you get something soon, you seem like a nice person, i started my lawsuit in 2007 last month garrettson said they are still waiting for the setttlement, my father passed away in 2006 from taking avandia. garrettson sent me a letter to sign that i approve of the settlement they also had a point system my father had 3 heart attacks, congestive heart failure, swollen of the legs, oxgen[Show More]Shelby, i hope you get something soon, you seem like a nice person, i started my lawsuit in 2007 last month garrettson said they are still waiting for the setttlement, my father passed away in 2006 from taking avandia. garrettson sent me a letter to sign that i approve of the settlement they also had a point system my father had 3 heart attacks, congestive heart failure, swollen of the legs, oxgen tank, his eyes were bad, they say they go by how much was wrong the more settlement you get. we will see, i suspose to hear from them soon good luck shelby.

D.L.BOLING

August 20, 2011 at 10:23 pm

I have an ongoing case for nearly 3 years. My documentation and proof with doctors advise of the problems with Avandia are conclusive! Let me say that Avandia is a great drug for type 2 diabetes, but not for people with a heart condition. If everyone, such as I were properly advised there would not be a problem. I am a type 2 diabetic, a quad by pass patient and recently 3 stents placed with f[Show More]I have an ongoing case for nearly 3 years. My documentation and proof with doctors advise of the problems with Avandia are conclusive! Let me say that Avandia is a great drug for type 2 diabetes, but not for people with a heart condition. If everyone, such as I were properly advised there would not be a problem. I am a type 2 diabetic, a quad by pass patient and recently 3 stents placed with full documentation and proof, but no settlement reached as of yet. I wonder what the hold up is and if any thing will ever come to pass as for as worthy compensation? Maybe if our courts let GSK keep putting off compensation and wait long enough, all of us will die, just after we have exhausted all of our possessions to survive. I say now as a final thought, "WHERE"S THE BEEF?" GSK, enjoy making good people's lives miserable. Pay up!!!!!!!!!

Shelby

August 19, 2011 at 7:33 pm

Connie, patient is a virtue, and that is all we have, Bless you I hope that we all get the truth soon.

Shelby

August 19, 2011 at 7:31 pm

I am telling you what I was told, I am on a fixed income and could use the money the same as anyone else, I agree that if the nurse are going over it something is rotten in Alabama. Connie, I pray that we all soon see something in the mail, but it took my Husband from 1984 till 2002 to get 100% service connected after fighting for all those years he only lived 3 more years. He passed away in 200[Show More]I am telling you what I was told, I am on a fixed income and could use the money the same as anyone else, I agree that if the nurse are going over it something is rotten in Alabama. Connie, I pray that we all soon see something in the mail, but it took my Husband from 1984 till 2002 to get 100% service connected after fighting for all those years he only lived 3 more years. He passed away in 2005, so as you see I could use it also, he was the Avandia patient, I am hoping that they soon do something, or we are all going to have to go sit on their door step and protest.

Jordan

August 19, 2011 at 6:36 am

Shelby we apparently have the same attorney, in Fairhope,Al. I've heard this recording for over a month. I tried to talk to a person and she was hateful and really didnt want to tal. I reminded her that they were my attorneys and this was not a free service. If there nurses are reviewing cases then they havent sent anything to Garretson. THis early next year business could be June again.

connie

August 16, 2011 at 8:13 pm

Shelby, i thought you said you should be getting a check by the end of july now you are saying you probaly get something by january 2012. which one is it?

Shelby

August 15, 2011 at 7:24 pm

#:15 pm, 8/15/2011, called my group of attorneys in Alabama and was told that a team of nurses are reviewing the cases now and hopefully should receive another packet of forms in mail by late fall with award information on them and they are hoping to be finished with all of the cases by Jan., 2012. Run-a-round or not will have to wait and see. Tried all the courts in Pennsylvania, Eastern and[Show More]#:15 pm, 8/15/2011, called my group of attorneys in Alabama and was told that a team of nurses are reviewing the cases now and hopefully should receive another packet of forms in mail by late fall with award information on them and they are hoping to be finished with all of the cases by Jan., 2012. Run-a-round or not will have to wait and see. Tried all the courts in Pennsylvania, Eastern and Multi-District litigation All I got was one hateful law clerk, she was really a beligerant person,got no answers except file a complaint and then they would look into it,Also went on line and keyed in to searches for the courts and got nothing.

connie

August 15, 2011 at 8:21 am

have anyone got paid yet?

Shelby

August 2, 2011 at 10:26 pm

I got tired of feeling like I was getting the run-around so I emailed Garrettson Resolution Group, that I got the letter in Jan., about. I ask them questions, I received a return Email stating the below. It all depends on these four things. 1.receiving the required number of release. 2.Defendant excepting the proof of injury and usage of avandia. 3. Receiving notification that the required number[Show More]I got tired of feeling like I was getting the run-around so I emailed Garrettson Resolution Group, that I got the letter in Jan., about. I ask them questions, I received a return Email stating the below. It all depends on these four things. 1.receiving the required number of release. 2.Defendant excepting the proof of injury and usage of avandia. 3. Receiving notification that the required number of claimants have accepted the settlement offer. 4. verifing that Medicare and Medicaid reimbursement has been met. Only after these steps can a process of disbursing awards begin. May take several months for process to be completed. They said they would send me other updates as the need arises.

connie

August 2, 2011 at 9:57 pm

face it no one gets nothing!

Mike

July 20, 2011 at 6:39 pm

I was also contacted in January 2011 by Garrettson and as of today, I also have not heard anything. I would love to hear from other people as to whether they have any recent news or if anyone has received a settlement amount.

connie

July 13, 2011 at 11:51 pm

did anyone get a check yet?

Shelby

June 23, 2011 at 7:18 pm

I received a letter in Jan.,. 2011, saying that Garretson Resolution Group is serving as the neutral Settlement Administrator of all the Avandia cases in my group . Said that there is no additional information concerning the settlement value That I would be contacted as soon as more information becomes available. So I called my lawyer's office and ask questions, they told me I should her somethin[Show More]I received a letter in Jan.,. 2011, saying that Garretson Resolution Group is serving as the neutral Settlement Administrator of all the Avandia cases in my group . Said that there is no additional information concerning the settlement value That I would be contacted as soon as more information becomes available. So I called my lawyer's office and ask questions, they told me I should her something by the end of July 2011 in a letter telling me how much my check would be, and a release for me to sign.

kimberly

June 15, 2011 at 5:40 pm

does anyone know if from the post on April 30th, did the funding actually happen. I have heard nothing that anyone has actual been paid, I just hear alot of excuses from my attorney. That there are alot of files (they say over 6,000 from their firm) that the special master have to go through.. but i still dont have confirmation that they have even finished sending the files over. Basically the [Show More]does anyone know if from the post on April 30th, did the funding actually happen. I have heard nothing that anyone has actual been paid, I just hear alot of excuses from my attorney. That there are alot of files (they say over 6,000 from their firm) that the special master have to go through.. but i still dont have confirmation that they have even finished sending the files over. Basically the matrix has been completed, the points figured out, so how is it that they are telling me it might be another year?

linda

April 30, 2011 at 10:45 pm

http://www.millerfirmllc.com/current-case-updates/avandia-update.html looks like miller firm clients are getting paid check it out

John

April 26, 2011 at 8:05 am

All of the liability is not on the pharmaceutical company. Your doctor chose not to divulge the severe risks when prescribing Avandia. Iniate a malpractice suit against your physician as well. I intend to do so. Also it is my understanding that the suits are not like class actions. Each individual can decide whether or not to accept GSKs initial offerings. Call your attornies to make sure!

joe

January 24, 2011 at 8:29 pm

all i can say about gsk and the lawyers that the people who lost their lives and the people who are in bad physical condition because of avandia should be very well compensated.for example i have been on disability for 8 years right now i still would have 4 more years to work i will be 65 years old i was making around 48,000 a year back in 2005 of what i am making now on disability you read the nu[Show More]all i can say about gsk and the lawyers that the people who lost their lives and the people who are in bad physical condition because of avandia should be very well compensated.for example i have been on disability for 8 years right now i still would have 4 more years to work i will be 65 years old i was making around 48,000 a year back in 2005 of what i am making now on disability you read the numbers.plus the pain and suffering and my physical ability being shattered.

Linda

October 20, 2010 at 3:40 pm

Has anyone received a settlement from their lawyer for the Avandia lawsut?

Rodney

September 22, 2010 at 3:26 am

While on Avandia, I suffered a massive AMI-Heart attack (08/2003) Stints were placed but heart damage was enevatible. Since that time; I have had 9 more angioplacties and my RCA and LCA are nothing but stint's. I have no sex life to speak off and was divorced due to this (Wife stated in court). I now have a ICD as I suffer from sinusbradycardia-Slow heart rate 44 bpm, and need another operation so[Show More]While on Avandia, I suffered a massive AMI-Heart attack (08/2003) Stints were placed but heart damage was enevatible. Since that time; I have had 9 more angioplacties and my RCA and LCA are nothing but stint's. I have no sex life to speak off and was divorced due to this (Wife stated in court). I now have a ICD as I suffer from sinusbradycardia-Slow heart rate 44 bpm, and need another operation soon to clear two stints that are caving in on each other. Thank you GSK you made my life a living Hell.

Tracy

July 24, 2010 at 11:02 pm

Anandia..05'-08' I took it religious...Like being punched in the nose...vomit weight gain ,numbness left arm and dull pain constant,dizzy,lack of energy,loss of strenght,hard breathing,just too tired,stomach sensitive to foods,headaches and even Imitrex shots would not do much for reliefs.I could go on...The doctor finall changed the Rx. My sex life suffers as well.I am disabled as well. Can drug [Show More]Anandia..05'-08' I took it religious...Like being punched in the nose...vomit weight gain ,numbness left arm and dull pain constant,dizzy,lack of energy,loss of strenght,hard breathing,just too tired,stomach sensitive to foods,headaches and even Imitrex shots would not do much for reliefs.I could go on...The doctor finall changed the Rx. My sex life suffers as well.I am disabled as well. Can drug makers give us a extention of life?What about our families suffering..."They put erasers on pencils,beacuse people make mistakes"...So, how do they correct damages done to our lives? Stop ducking the responsibilities and "bucking" the mistakes...pen and pencil can not correct gentlemen! We all thank you and our families. We get up and go to be with this everyday we have no choices ...damages are done.God help and save us all.

Comment by Melvin

June 23, 2010 at 9:43 pm

I was in my mid 30's, the prime of my life. Avandia has destroyed what I had to look forward to. I had congestive heart failure, kidney failure, I suffered a stroke and had to have 2 bypasses and 3 angioplasties. I have to take medicine for the rest of my life and my sex drive is all messed up. I am currently on disability and we all know how much we get from that, I don't see how anybody can [Show More]I was in my mid 30's, the prime of my life. Avandia has destroyed what I had to look forward to. I had congestive heart failure, kidney failure, I suffered a stroke and had to have 2 bypasses and 3 angioplasties. I have to take medicine for the rest of my life and my sex drive is all messed up. I am currently on disability and we all know how much we get from that, I don't see how anybody can live off of the money they pay you for disability. I agree, GSK need to come a little better than a couple of thousands of dollars.

Steve

June 12, 2010 at 3:13 am

I also had a Congestive heart failure attack and had a quadruple bypass. Had to have a pacemaker-defibulator put in and know am told it has a bad lead and could kill me. I was 54 at the time working at a thirty thousand a year job. Now I'm on disability and just getting by after paying what my insurance didnt cover. And what I cant pay the state takes my income tax to pay the bill off which means [Show More]I also had a Congestive heart failure attack and had a quadruple bypass. Had to have a pacemaker-defibulator put in and know am told it has a bad lead and could kill me. I was 54 at the time working at a thirty thousand a year job. Now I'm on disability and just getting by after paying what my insurance didnt cover. And what I cant pay the state takes my income tax to pay the bill off which means I'll never get another state tax return. I cant have sex anymore I have e.d. and havent been able to afford a vacation for five years since my heart attack.Now their talking about $58,000 in some settlements thats some small change for taking away some one's best years of their life. I believe it should be Millions to each heart attack victum. This Drug was so misrepresented and fraudunetly pushed I think the FDA all members should have to share in repayment costs to the victims. And what about all the future problems that may arise I have kidney problems from it and had to have my gallbladder taken out and it was black. I understand I could have bone problems fraom taking it. Thats all I need. Whose going to pay for that??? I also believe they should pay my Legal fees because I would not have had those fees if it werent fore that drug.

Vincent

June 11, 2010 at 10:17 pm

One two, let me start with this in 1998 on about the 4th month. Around. The 15th - 25th. While I was on my way home. I recived a phone call or i say the phone call. The 1st egg. My moms asking me 2 bring home some rtbbing alcohal. 4 her legs. Only the start of her battle with this i would love 2 call worst than a street drug. Med. " un ". Understand this, my ma had diabetes 4 10 to 15yr[Show More]One two, let me start with this in 1998 on about the 4th month. Around. The 15th - 25th. While I was on my way home. I recived a phone call or i say the phone call. The 1st egg. My moms asking me 2 bring home some rtbbing alcohal. 4 her legs. Only the start of her battle with this i would love 2 call worst than a street drug. Med. " un ". Understand this, my ma had diabetes 4 10 to 15yrs never out of control. Mind u very well main tained. About the same time as above is when the drug started 2 do its work. This f@$Ked up pill made her stay on this earth a very hurtful 2 the fullest.

robert

June 11, 2010 at 3:34 am

well fellow avandia victims,money has won out again. just read an article on my attorneys website and they were talking about taking the settlement that gsk has offered. seems that gsk could drag it out for years. just goes to show if you have money you csn committ murder and get away wih it.oh well guess thats life. money talks and everything else walks.

james

June 5, 2010 at 5:37 pm

I had to have a four way by/bass and 4 other heartaccatks before i ask to be taken off the med.

ROSIE

June 4, 2010 at 5:56 pm

I TAKEN AVANDIA, NOW I HAVE LIVER DAMAGE
"*" indicates required fields