Tired Driving As Dangerous As Drunk Driving: Study
December 07, 2016
By: Martha Garcia
New research suggests that attempting to drive after only four to five hours of sleep is just as dangerous as driving while drunk, greatly increasing the risk of being involved in an auto accident. 
In a study published in the December 2016 AAA Foundation for Traffic Safety report, "Acute Sleep Deprivation and Risk of Motor Vehicle Crash Involvement", researchers examined U.S. Department of Transportation data from a sample of vehicle collisions between July 3, 2005, and December 31, 2007. To be included in the study, the crash had to involve at least one light vehicle that was towed because of damage or resulted in emergency medical services being dispatched to the scene of the crash.
Researchers focused on the number of hours a driver slept in the past 24 hours, then calculated their risk of collision. They also looked at whether drivers committed an unsafe or illegal action, or error determined by on-scene investigators. A total of 7,234 drivers in 4,571 crashes were included in the study.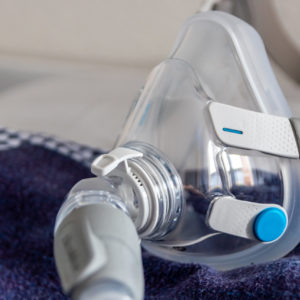 Did You Know?
Millions of Philips CPAP Machines Recalled
Philips DreamStation, CPAP and BiPAP machines sold in recent years may pose a risk of cancer, lung damage and other injuries.
Learn More
According to the findings, as many as 21% of fatal auto accidents involve drowsy driving. About 13% of crashes that result in a hospital admission and 7% of all crashes are caused by sleep deprivation while driving.
The AAA report calculates that drivers who slept for less than four hours in the last 24 hours had 11.5 times the crash rate of drivers who slept for seven hours or more. Drivers who slept four to five hours in the last 24 hours had 4.3 times the accident rate of drivers who got enough sleep. Researchers said this rate is similar, or worse, than the crash rate for drivers with a blood alcohol content at or above the legal limit of 0.08.
Drivers who slept six to seven hours in the past 24 hours also had an increased risk of being in an auto accident; 1.3 times those that slept seven hours or more.
Individuals who said they typically only sleep four or five hours a night had 5.4 times risk of an accident when compared to drivers who usually sleep seven hours or more.
Even if a driver typically slept the recommended seven hours or more every other day, but reported sleeping one to two hours less the night before, they had an accident risk 1.3 times higher. Drivers who slept two to three hours less were three times more likely to be in an auto accident than other drivers, and drivers who got less than four or more hours of sleep than usual had more than 10 times the crash rate of those that slept their typical amount of sleep.
"A consensus working group convened by the National Sleep Foundation concluded that based on the totality of evidence available at the time of their meeting, drivers who have slept for two hours or less in the past 24 hours 'are not fit to operate a motor vehicle,'" study authors wrote.
Researchers warn the study data may underestimate the risks, since the auto accident data did not include crashes that occurred between midnight and 6 AM. Other studies have shown the effects of sleep deprivation are the most pronounced in the early morning hours.
A previous AAA study, released in November 2015, found that more than two in five drivers, or 43.2%, admitted to falling asleep or nodding off while driving at least once in their lifetime. Nearly 20% of all drivers have fallen asleep at the wheel three times or more in their lifetime.
Health experts recommend adults sleep for seven or more hours per night. Sleep deprivation can have marked effects on attention, it can slow reaction to stimuli, decrease the accuracy of responses and cause long lapses in attention, making a person more likely to be involved an accident.
According to the U.S. Centers for Disease Control and Prevention, 35% of U.S. adults typically sleep less than seven hours daily. About 12% of adults indicate they sleep less than five hours a day.
"*" indicates required fields