Toyota Gas Pedal Problems Result in $16.4M Fine, Cover Up Accusation
April 06, 2010
By: Staff Writers
The U.S. government says Toyota Motor Corp. "knowingly hid a dangerous defect" by trying to cover up the Toyota gas pedal problems that have caused some vehicles to unexpectedly accelerate out-of-control. 
The condemnation by the U.S. Department of Transportation comes with a record civil penalty of $16.4 million against the Japanese automaker, which has issued a series of recalls over accelerator problems since September 2009. Transportation Secretary Ra LaHood said that Toyota hid the problem from U.S. regulators for four months.
"We now have proof that Toyota failed to live up to its legal obligations," said Secretary LaHood in a press release. "Worse yet, they knowingly hid a dangerous defect for months from U.S. officials and did not take action to protect millions of drivers and their families. For those reasons, we are seeking the maximum penalty possible under current laws."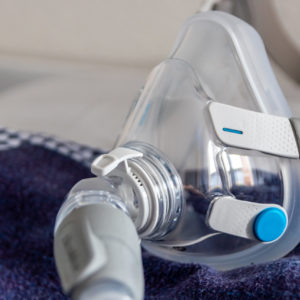 Did You Know?
Millions of Philips CPAP Machines Recalled
Philips DreamStation, CPAP and BiPAP machines sold in recent years may pose a risk of cancer, lung damage and other injuries.
Learn More
The National Highway Traffic Safety Administration (NHTSA) indicates that it has obtained documents from Toyota suggesting that the company knew that there was a problem with Toyota gas pedals in some vehicles by September 29, 2009. The company allegedly sent instructions on repair procedures for the defective accelerator pedals to distributors in Canada and 31 European countries. According to the NHTSA, the document showed that Toyota was aware of the problem in U.S. vehicles as well.
However, the company did not issue a recall for defective gas pedals in the U.S., and did not notify the NHTSA as required by law. Instead the company issued a Toyota and Lexus recall for more than 4 million vehicles for having thick floor mats that could potentially jam under the pedals. They did not issue a recall for the actual problem with the pedals themselves until January 2010.
Over all, about 9 million Toyotas and Lexus vehicles were recalled between September 2009 and February 2010.
Federal investigators say that the $16.4 million penalty is the largest it can legally assess against Toyota for the gas pedal problem. However, the Transportation Department has not ruled out additional fines.
The Toyota gas pedal problems have been associated with dozens of accidents and a number of serious and fatal personal injury claims. The incidents have touched off a wave of Toyota product liability lawsuits, including several wrongful death claims, and a number of Toyota class-action suits.
Last month, the U.S. Judicial Panel on Multidistrict Litigation heard arguments on whether to consolidate all federal lawsuits against Toyota into a multidistrict litigation (MDL), where the cases will be centralized in one federal court for pretrial litigation.
In February, Toyota became the target of probes by both federal prosecutors and the Securities and Exchange Commission (SEC). Both federal investigators and the SEC are looking into how the company reacted to complaints about Toyota accelerator problems.
Photo Courtesy of: http://www.flickr.com/photos/danielctw/ / CC BY 2.0
Droo

October 2, 2012 at 11:37 pm

9 36 a 1f0lhcbc-well, at 200,000 miles is KBB suggesting that the batetry is new, or that the batetry is still working great for a batetry with 200,000 miles on it? at 200000 miles there is going to be cell degradation in the batetry even if it still functioning well.certainly, it's hard to say you get your costs back, but if she drives another 100,000 miles with the new batetry, then its not a [Show More]9 36 a 1f0lhcbc-well, at 200,000 miles is KBB suggesting that the batetry is new, or that the batetry is still working great for a batetry with 200,000 miles on it? at 200000 miles there is going to be cell degradation in the batetry even if it still functioning well.certainly, it's hard to say you get your costs back, but if she drives another 100,000 miles with the new batetry, then its not a bad choice. that's less than a year of new car payments for a new prius.19 b b
"*" indicates required fields