Toyota Tacoma Recall Issued Over Problems with Loss of Vehicle Control
February 16, 2010
By: Staff Writers
A new Toyota recall has been issued for approximately 8,000 Toyota Tacoma 4WD trucks from the 2010 model year, as they may have defective drive shafts that could cause drivers to lose control of the pick-up trucks. The vehicles will join millions of Toyota and Lexus vehicles recalled in recent months over issues like brake problems and uncontrolled acceleration, which have been linked to dozens of deaths. 
The Toyota Tacoma recall was issued over a manufacturing problem that the auto maker indicates could have caused cracks in the front drive shaft of some of the vehilcles. The cracks could cause the driveshaft to separate and fall from the truck, leading to a loss of control and potential accidents that could cause serious injury or death.
Affected drivers are being asked to bring their vehicles into Toyota dealerships for inspection to ensure their drive shafts show no signs of fracture. Toyota officials say the inspections should take about 10 minutes. The 2010 Toyota Tacoma 4WD trucks affected by the recall were manufactured between December 2009 and early this month.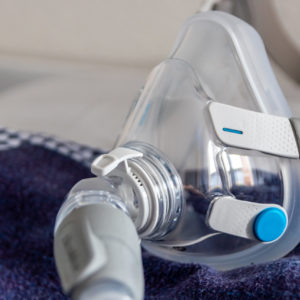 Did You Know?
Millions of Philips CPAP Machines Recalled
Philips DreamStation, CPAP and BiPAP machines sold in recent years may pose a risk of cancer, lung damage and other injuries.
Learn More
Last week, the Japanese auto maker announced a Toyota Prius recall and Lexus HS250h recall that affected approximately 437,000 hybrid vehicles sold this year, as a software glitch could cause drivers to experience brake failure.
In September 2009, a Lexus and Toyota floor mat recall was issued for 3.8 million vehicles that contained certain all-weather floor mats, which Toyota indicated could get stuck under the gas pedals, causing unintended acceleration. In January, Toyota issued another recall for 2.3 million Toyota vehicles due to a mechanical problem that was causing some gas pedals to stick.
At least 34 deaths have been associated with the Toyota sudden acceleration problem, according to the most recent data submitted to a database maintained by the National Highway Traffic Safety Administration. Thirteen of those deaths were reported to the government over the last three weeks.
The acceleration problem gained national attention following a fatal accident in California in August, where an off-duty state trooper and three family members were killed while driving a Lexus ES 350 on loan from a San Diego dealership. Minutes before the fatal Lexus crash, passengers called police and reported that the Lexus had accelerated to 120 m.p.h. Witnesses reported that the car's tires were on fire, which was likely due to the driver slamming on the brakes before slamming into an SUV, falling off an embankment, rolling over multiple times and bursting into flames.
The Toyota accelerator pedal recalls have resulted in more than 60 Toyota lawsuits, including over a dozen wrongful death and personal injury claims.
Photo Courtesy of: http://www.flickr.com/photos/danielctw/ / CC BY 2.0
Bonita

January 12, 2013 at 6:00 pm

My husband and i bought our 2010 Tacoma 4 wheel-drive in Sanford, Fl. new paid cash...we moved to Ohio..my husband passed away shortly after and left me with this truck..that is it..no money to live on the rest of my life just a truck that should have lasted at least the next 10 years of my life and recent noise coming from the back-end started happening. My truck had 35,000 miles that meant only [Show More]My husband and i bought our 2010 Tacoma 4 wheel-drive in Sanford, Fl. new paid cash...we moved to Ohio..my husband passed away shortly after and left me with this truck..that is it..no money to live on the rest of my life just a truck that should have lasted at least the next 10 years of my life and recent noise coming from the back-end started happening. My truck had 35,000 miles that meant only 1000 left on warranty (36,000 bumper to bumper) I took our truck in to Toyota dealer in Delaware, Ohio..they checked my truck and said sorry we don't hear any noise...5000 miles later the drive shaft completely breaks...i was just getting on to a major highway so i was going slow...i never got a recall letter on this..I did on the floor mats and something to do with the tire...but it did not effect me...i am now out $ 1500.00 to have this repaired and wrote corporate a letter stating this...i just want reimbursed for my hard earned money and be done with it..i hope Toyota will comply.

BlueTacoMan

February 16, 2010 at 7:12 pm

What you have failed to mention, is that this is a voluntary recall by Toyota, the NHTSA did not issue this recall. You also failed to mention that other manufactures use the same part in question. FORD/Mercury has 14,300 vehicles affected. Nissan has 11,185 vehicles. Both more than Toyota. Neither FORD/Mercury nor Nissan has issued a recall. You sensationalism is noted.

Phil

February 16, 2010 at 4:40 pm

My comment is about the Tacoma pickup...for the front drive shaft to be engaged wouldn't it have to be in 4WD? So if that was the case, then why would you recall it as a major issue...when considering another U.S. automaker had issues with brakes that had hesitation issues when you applied the brakes it was simply wrote off as "at next service get the computer reprogrammed"?

henry

February 16, 2010 at 4:14 pm

Look at this 2006 article on Toyota in the NY TIMES :-----4.1 million cars recalled Do we ever learn ? Repairing Some Dents in an Image NY TIMES August 5, 2006 By MICHELINE MAYNARD and MARTIN FACKLER http://www.nytimes.com/2006/08/05/business/worldbusiness/05recall.html?fta=y
"*" indicates required fields