Transvaginal Mesh Damage Award of $2M Against Bard Upheld
October 22, 2013
By: Irvin Jackson
The federal judge presiding over all transvaginal mesh litigation has upheld the jury verdict returned in the first federal Bard Avaulta trial, rejecting attempts by the manufacturer to overturn a $2 million award for the plaintiff.  
On October 18, U.S. District Judge Joseph R. Goodwin denied a motion (PDF) filed by C.R. Bard to reverse the verdict in a case brought by Donna Cisson, which was the first out of tens of thousands of lawsuits over vaginal mesh and bladder slings to reach a federal jury.
Following two and a half weeks of trial, which ended in August, a West Virginia jury awarded Donna Cisson $2 million in damages from transvaginal mesh, including punitive damages designed to punish Bard for their actions surrounding the design and sale of the Avaulta Plus Posterior BioSynthetic Support System.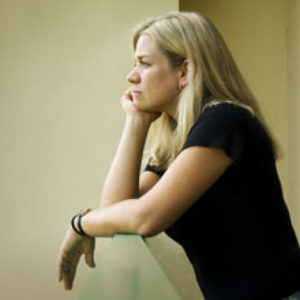 Judge Goodwin has determined that the jury saw sufficient evidence during the trial that could have reasonably led to its verdict of both compensatory damages and punitive damages against Bard. The judge pointed to evidence that Bard knew some materials in the mesh were not for human use and went out of its way to try and obtain the materials "surreptitiously" so the makers wouldn't know how the material was being used.
Transvaginal mesh systems like the Bard Avaulta have been used in recent years for surgical repair of pelvic organ prolapse (POP) and stress urinary incontinence (SUI). However, thousands of women now claim that the products were defectively designed and are prone to erode through the vagina, as well as cause infections and other vaginal mesh complications.
During the trial, Cisson's attorneys argued that the design and polypropylene material used in the Bard Avaulta Plus led to Cisson suffering injuries that included inflammation, extrusion, erosion, and excessive scarring. As a result she suffered pain during intercourse, while sitting, and during gynecological exams.
Use of Polypropylene Key Issue in Verdict
During the trial, evidence was presented that Bard knew the plastic it was using in its transvaginal mesh was unfit for human use and that the company knew about the problems for at least a decade. The company has since removed Bard Avaulta mesh from the market, and mention of that fact led to a mistrial the first time Cisson's case went to court.
Following trial, the jury found that Bard was liable for Cisson's injuries and awarded $250,000 in compensatory damages, as well as another $1.75 million in punitive damages. In post-trial motions, Bard argued that the jury was not shown evidence that could reasonably lead to that conclusion.
Judge Goodwin disagreed, pointing out in the order that the plaintiffs showed a Material Data Safety Sheet (MSDS) in Bard's possession from Chevron Phillips regarding the polypropylene used in the Avaulta mesh. The sheet included a warning that read: "MEDICAL APPLICATION CAUTION: Do not use this Chevron Phillips Chemical Company LP material in medical applications involving permanent implantation in the human body or permanent contact with internal body fluids or tissues."
"I find that a reasonable jury could find by clear and convincing evidence that Bard's conduct exhibited an entire want of care raising the presumption of conscious indifference to the consequences," Judge Goodwin wrote, noting the MSDS. "Bard was thus on notice that products made from polypropylene resin should not be permanently implanted in the human body. However Bard failed to ask Phillips about the MSDS warning. In fact, Bard intentionally avoided alerting Phillips that it was surreptitiously purchasing Phillip's polypropylene resin via third parties."
Judge Goodwin went on to detail how far the company went to use the material, even though it knew it could be harmful to humans. At one point the supplier, Shakespeare Co. refused to sell the material to Bard after it saw the Phillips MSDS and even refused an offer made by Bard to indemnify the company. The company said it would "under no circumstance" sell Bard the material for medical device use.
"Finally, there is evidence to suggest that Bard understood the dangers of using polypropylene for tissue repair, including a higher risk of erosion and infection; a greater amount of scar tissue formation around the mesh; and a tendency "to unravel, creating a sharp 'fishing line' effect, which can slice through patient's tissue," Judge Goodwin wrote. "However, even with this knowledge, Bard conducted no human tests before placing the Avaulta Plus on the market."
Vaginal Mesh Litigation Status
In the federal court system, six different MDLs, or multidistrict litigations, have been centralized before Judge Goodwin for coordinated pretrial proceedings. In addition to lawsuits against C.R. Bard, other MDLs have been established for cases involving products manufactured by American Medical Systems (AMS), Boston Scientific, Ethicon, Coloplast Corp. and Cook Medical.
According to the latest case list (PDF) released by the U.S. Judicial Panel on Multidistrict Litigation, there are currently 9,841 American Medical System (AMS) mesh lawsuits, 9,617 Ethicon Gynecare mesh lawsuits, 5,998 Boston Scientific mesh lawsuits, 4,568 Bard Avaulta lawsuits, 1,022 Coloplast bladder sling lawsuits and 124 Cook Medical biologic mesh lawsuits.
In addition to the federal litigation, thousands of cases are pending in various state court systems nationwide.
The Cisson case was one of a series of four early trial dates scheduled involving Bard Avaulta mesh. In August, a Bard Avaulta settlement agreement was reached during the first day of trial in the second case. A third case that was scheduled to begin this month was voluntarily dismissed by the plaintiff before trial, and the fourth case is expected to begin next month.
It was recently reported that Bard and several other makers of transvaginal mesh products are negotiating a settlement that may resolve thousands of cases.
"*" indicates required fields