Trial Begins in Lawsuit Over da Vinci Surgery Robot
April 16, 2013
By: Irvin Jackson
Trial is scheduled to begin this week in Washington state court for a wrongful death lawsuit over problems following da Vinci robotic surgery, alleging that the manufacturers of the surgical robot failed to provide adequate training for surgeons on proper use of the complex machine.
The da Vinci surgery robot lawsuit was filed by the family of Fred Taylor, who died following a 2008 robotic prostatectomy, where he suffered a multitude of complications, including kidney damage, lung damage, incontinence, sepsis and a stroke.
Taylor's family is pursuing the product liability lawsuit against Intuitive Surgical, claiming that the manufacturer of the da Vinci Surgical System should be held responsible for problems that developed during the robotic surgery, alleging that the company provided poor training and failed to warn about the risk of complications.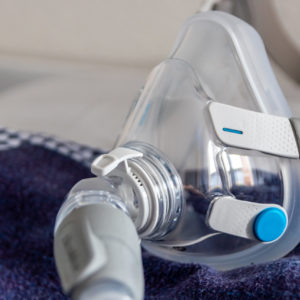 Did You Know?
Millions of Philips CPAP Machines Recalled
Philips DreamStation, CPAP and BiPAP machines sold in recent years may pose a risk of cancer, lung damage and other injuries.
Learn More
The da Vinci Surgical System is a complex surgery robot that is controlled by a surgeon looking at a virtual reality representation of the patient's internal organs and manipulating its four metal arms with hand and foot controls. However, the da Vinci robot has a high "learning curve" required to obtain basic competency in robotic surgery, according to the complaint filed by Taylor's family.
Opening statements are expected to begin today in Washington state's Kitsap County Superior Court. According to a report by Bloomberg News, Taylor's surgeon, Dr. Scott Bildsten, had never used the da Vinci robot on a patient without supervision prior to the robotic prostate removal surgery. Dr. Bildsten is expected to testify that he was not provided with information about the learning curve associated with the machine, claiming that Intuitive Surgical representatives indicated that only two assisted surgeries were necessary to achieve competency.
Intuitive Surgical attempted to have the case dismissed, arguing that there is no cause of action for failure to train. However, Judge Ray Roof determined last month that the da Vinci wrongful death lawsuit may proceed to trial, after finding that Washington state law does require medical device manufacturers to make sure adequate training is available to allow a health care professional to safely use its device.
da Vinci Training Problems A Common Complaint
The complaint brought by the Taylor family is one of a growing number of product liability lawsuits over the da Vinci sugery robot filed by individuals throughout the United States, but it would be the first case to reach a jury.
One of the most common allegations raised regarding the da Vinci Surgical System is the minimal training provided to physicians and claims that Intuitive Surgical has aggressively marketed the machine without providing adequate warnings about the risk of complications.
The da Vinci robot costs between $1 million and $2.25 million for a hospital to purchase, depending on the model. It then costs another $140,000 a year in maintenance and between $1,500 and $2,000 for replacement parts after every robotic surgery.
Concerns have surfaced that Intuitive Surgical has created artificial demand for robotic surgical procedures, despite questions about whether it provides long-term benefits or superior outcomes. Many doctors and hospitals have reported feeling pressured to purchase the device to stay competitive with other facilities that offer it, but they are also then in a position where they must start using the machine as soon as possible and as often as possible to make up for the costs.
Last month, the Massachusetts Board of Registration in Medicine issued an advisory about the risk of robotic surgery complications, calling for better information about the risks to be provided to patients, for hospitals to ensure appropriate patient selection for robotic procedures and for improvements in training for personnel using the robots.
Earlier this year, the FDA sent a survey to doctors, asking them to detail their experiences and any problems following da Vinci robotic surgery, to outline their training in the use of the device and for information on which surgeries the robot seems most and least suited to perform.
This month, Colorado health officials charged a doctor with 14 counts of unprofessional conduct due to his botched efforts to use the da Vinci. According to state investigators, Dr. Warren Kortz failed to tell patients they had other surgical options and did not accurately detail da Vinci injuries on medical records. He cut and burned internal organs and left sponges and surgical instruments in patients while trying to perform kidney operations with the da Vinci robot.
"*" indicates required fields