Men More Vulnerable to Traumatic Brain Injury Than Women: Study
May 13, 2014
By: Martha Garcia
Amid rising concerns about the risk of brain injuries from concussions, new research suggests that men may take longer to recover after experiencing a mild traumatic brain injury (TBI). 
In a study published by the medical journal Radiology on May 6, researchers from the University of Pittsburgh School of Medicine Department of Radiology and Sports Medicine Concussion program found that on average men take more than one month longer to recover following a brain injury than women do.
Researchers used brain scans and medical records involving 47 men and 22 females, evaluating the effects of brain trauma through neurocognitive testing with Immediate Post-Concussion Assessment and Cognitive Testing (ImPACT). They were then compared to scans of 10 male and 11 female control subjects.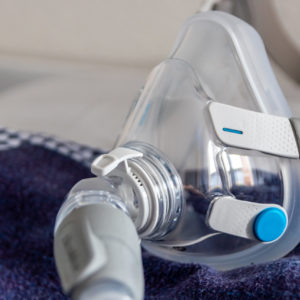 Did You Know?
Millions of Philips CPAP Machines Recalled
Philips DreamStation, CPAP and BiPAP machines sold in recent years may pose a risk of cancer, lung damage and other injuries.
Learn More
The study used diffusion-tensor imaging (DTI), a special kind of magnetic resonance imaging (MRI), to examine abnormalities on the brain. All participants had normal MRI's.
DTI focuses on brain white matter, specifically the uncinate fasciculus (UF). The UF is a group of connective fibers which link the two major regions of the brain. Researchers found men who suffered concussions had more abnormalities in this particular area of the brain's white matter.
MRI's and computed tomography (CT) scans usually do not reveal the abnormal white matter in the brain, which is why DTI is used. The DTI imaging is able to pick up tears to the UF connective fibers which were caused by concussion.
Researchers found, on average, men took 67 days to recover from a mild concussions. Women, however, recovered from mild concussions in an average of 26 days.
Men not only took longer to recover, they also showed more brain damage than women in the white matter. Researchers also found that how long participants took to recover did not depend on how severe the symptoms initially were.
Researchers say using DTI to locate damage to white matter may be more revealing than diagnosing TBI based on a patient's reporting of symptoms.
However, it may be too soon to begin using DTI in a clinical setting since the test is not powerful enough, according to Dr. Saeed Fakhran, lead author of the study and assistant Professor of Neuroradiology at the University of Pittsburgh School of Medicine.
Researchers are puzzled why women recover from brain injury more quickly than men, but think it may have to do with the area of the brain.
White matter has one of the highest concentrations of progesterone receptors in the brain. Progesterone is shown in animal studies to protect brain cells from injury, researchers speculate that may be the same in humans as well.
No significant differences were seen in age or initial concussion assessment between men or women.
Sports Injuries Have Raised Concussion Awareness
Effects of traumatic brain injury have come to the forefront of media attention over the last several years as many high profile athletes have endured serious cognitive outcomes, many say as a result of numerous brain injuries from playing sports.
A study published last year found the effects of head traumas may place children at higher risk of suffering from depression. The researchers determined that a child's risk of being diagnosed with depression increased fivefold after suffering a traumatic brain injury.
Another study published in the journal Neurology last year found a link between suffering mild concussions and an increased risk of developing Alzheimer's disease. Adults with a history of mild brain injuries had more build up of the Alzheimer's-associated plaques in the brain.
Other findings indicate that brain damage can be caused after suffering only one episode of mild traumatic injury, or a typical concussion. Another study found a second concussion to the head may increase a person's risk of death significantly, after already suffering an initial blow to the head which has not healed.
Experts warn symptoms of a TBI following a blow to the head may include:
Headache
Blurred vision
Problems with concentration
Gaps in memory
Impaired balance
"*" indicates required fields