Strategy to Combat Antibiotic Resistant Bacteria Urged by White House
September 19, 2014
By: Martha Garcia
In response to the increasing public health threat associated antibiotic resistant bacteria, the White House has announced a plan of action and task force to deal with the problem. 
President Barack Obama issued an executive order on Thursday, providing a national strategy to combat antibiotic-resistant bacteria (PDF), with a planned launch date for early 2015.
Along with the national strategy, the U.S. Centers for Disease Control and Prevention (CDC) is requisitioning funding to implement programs to fit within the administration's plan.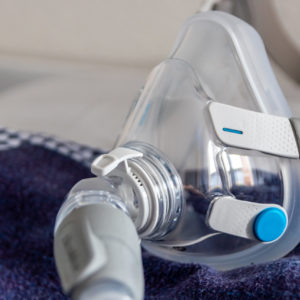 Did You Know?
Millions of Philips CPAP Machines Recalled
Philips DreamStation, CPAP and BiPAP machines sold in recent years may pose a risk of cancer, lung damage and other injuries.
Learn More
The request calls for $30 million for the Detect and Protect Initiative and another $14 million for the National Healthcare Safety Network, both programs which will adhere to the outline of the President's strategy.
Four-Point Approach
The new plan for combating the so-called "super bugs" involves a four point approach to mitigating the threat; slowing the development and spread of antibiotic-resistant bacteria, strengthening the national one-health surveillance efforts, advancing the development of rapid diagnostic tests to identify the bacteria, and improving international collaboration and prevention.
"Every day we don't act to better protect antibiotics will make it harder and more expensive to address drug resistance in the future. Drug resistance can undermine both our ability to fight infectious diseases and much of modern medicine," said Tom Frieden, M.D., director of the CDC. "Patients undergoing chemotherapy for cancer, dialysis for renal failure, and increasingly common treatments for diseases such as arthritis depend on antibiotics so common infectious complications can be treated effectively."
The new strategy calls for the formation of a government task force and advisory council to focus on the problem. It calls for new regulations to ensure appropriate oversight of the use of antibiotics in hospitals. It also encourages better tracking of antibiotic use.
The president's overall plan has five goals:
Slow down and prevent the emergence and spread of antibiotic-resistant bacteria
Improve efforts to identify and report cases of antibiotic resistance nationwide
Speed up the development and use of new tests to identify and characterize antibiotic resistant bacteria
Accelerate research and development of new antibiotics as well as other medications and vaccines
Improve coordination between countries for antibiotic resistance, surveillance, control, research and development.
Additionally, the administration has launched a $20 million contest co-sponsored by the National Institutes of Health and Biomedical Advanced Research and Development Authority for the development of a rapid, point-of-care diagnostic test for healthcare providers to be able to quickly identify antibiotic resistant infections.
A Growing Problem
Antibiotic-resistant bacteria has come to the forefront of media attention recently as the number of Americans who take antibiotics for non bacteria related illnesses continues to rise.
Researchers warn repeated exposure to antibiotics can cause germs to be resistant to antibiotics, rendering them ineffective. Researchers worry antibiotic-resistance could cause civilization to return to a time when common, simple infections are lethal instead of treatable.
Earlier this month researchers warned that redundant, unnecessary antibiotic use may be contributing to antibiotic resistance in a study published in the medical journal Infection Control and Hospital Epidemiology. A number of studies have come to similar conclusions over the last couple decades.
The latest study found hospitals were treating mystery illnesses with multiple types of antibiotics at the same time before an official diagnosis was reached. Once the diagnosis was found, doctors tended not to reduce the antibiotics given to patients.
A Harvard Medical School study published last year revealed doctors in the U.S. prescribe antibiotics six out of every 10 times a patient complains of a sore throat. Typically only one out of every 10 cases requires antibiotic treatment.
According to the CDC, antibiotic-resistant bacteria causes more than 2 million illnesses and nearly 23,000 deaths in the U.S. every year. This type of impact results in a $20 billion loss to the economy, and many critics believe the problem is worsening.
"*" indicates required fields