Selection of Xarelto Cases for First Four Bellwether Trials Outlined by MDL Judge
August 04, 2016
By: Austin Kirk
The U.S. District Judge presiding over thousands of Xarelto cases pending throughout the federal court system, has laid out the process for selecting four cases that will go to trial early next year, to help gauge how juries may respond to certain evidence and testimony that is likely to be repeated throughout the litigation.
There are currently more than 6,400 product liability lawsuits centralized before U.S. District Judge Eldon Fallon in the Eastern District of Louisiana, which each involve allegations that side effects of Xarelto caused users to suffer severe, and often fatal, bleeding complications.
Given the similar questions of fact and law presented in the claims, cases filed nationwide have been consolidated for pretrial proceedings and a series of early "bellwether" trials, which are expected to begin in February 2017.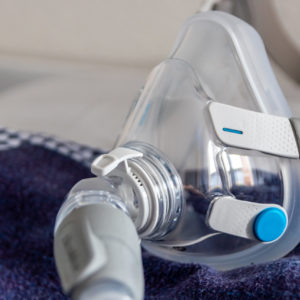 Did You Know?
Millions of Philips CPAP Machines Recalled
Philips DreamStation, CPAP and BiPAP machines sold in recent years may pose a risk of cancer, lung damage and other injuries.
Learn More
While the outcome of these early test cases will not be binding on other plaintiffs, they will be closely watched by the parties involved and could influence eventual negotiations to reach Xarelto settlements necessary to avoid thousands of individual cases going before juries nationwide.
In a case management order (PDF) on August 1, Judge Fallon outlined the process for selecting four cases from a pool of claims that have gone through case-specific discovery in preparation for potential bellwether trials. Judge Fallon indicates that he had to step in after the parties met and conferred, but could not agree on a method of selecting bellwether trial cases from the discovery pool.
The first Xarelto bellwether case will be selected from from among plaintiffs who originally filed their claims in Louisiana, where individuals took Xarelto to reduce the risk of stroke and embolism due to nonvalvular atrial fibrillation, and allege that they suffered gastrointestinal bleeding injuries or death from gastrointestinal bleeding due to Xarelto. Judge Fallon indicates that the only plaintiffs eligible for this first bellwether trial will be those between the ages of 50 and 90 at the time of the bleeding incident.
The second bellwether trial will be selected from a similar group of cases, but will be focused on those who suffered a brain bleed, or hemorrhagic stroke, which resulted in injury or death. The third trial will focus on gastrointestinal bleeding among those ages 40 to 80 who filed a claim in Mississippi federal court, and the parameters for the fourth Xarelto case selected for trial will be identical to the first, except the case has to be set in Texas.
The court will hear oral arguments from the parties today on why any existing cases in the discovery pool should be excluded from eligibility for the bellwether trials. Each side will be able to "strike" one case from those selected as candidates for the first and second bellwether trials during a telephone call scheduled for August 9.
On Tuesday, the parties released a joint status report (PDF) detailing the state of the litigation, discovery proceedings, state and federal coordination, and other issues affecting the MDL.
Xarelto Bleeding Problems
Xarelto (rivaroxoaban) is a new-generation anticoagulant that was introduced in 2011 as a replacement for Coumadin (warfarin), which has been the go-to anticoagulant treatment for decades.
The drug is part of a new class of medications designed to avoid blood clots among individuals at risk for deep vein thrombosis or pulmonary embolism, which have been promoted as easier to use than warfarin. However, since the drugs have hit the market, there have been a large number of reports involving severe and sometimes fatal bleeding problems with Xarelto and other members of this new class, including Pradaxa and Eliquis.
Each of the lawsuits involved in the Xarelto MDL raise nearly identical allegations, indicating that users and the medical community were provided inadequate warnings about the problems with uncontrollable bleeding on Xarelto, and the fact that the anticoagulant lacked a safe and effective reversal agent to allow doctors to quickly stop the blood thinning effects of the drug.
While all blood thinners carry a risk of bleeding injury, the side effects of warfarin can be quickly reversed with a widely known antidote of bleeding occurs. However, there was no Xarelto reversal agent when the drug was introduced. Plaintiffs allege that the drug makers failed to adequately warn doctors about the lack of an antidote.
Similar claims were raised in the litigation over Pradaxa, which was introduced in October 2010, one year before Xarelto hit the market.
More than 4,000 Pradaxa lawsuits were ultimately filed by users of that drug who suffered bleeding injuries. Following several years of litigation, the manufacturer of that medication ultimately agreed to pay $650 million in Pradaxa settlements, with an average of about $150,000 per claim.
As Xarelto bleeding lawyers continue to review potential cases for individuals prescribed the anticoagulant throughout the United States, the number of complaints has surpassed the number of claims involved in the Pradaxa litigation, as the drug has become more widely used in recent years.
If settlements are not reached following the series of bellwether trials, which are designed to be representative of other claims, hundreds of individual cases may be remanded back to the U.S. District Courts where they were originally filed for separate trial dates.
"*" indicates required fields