Cancer Risk from Zantac Continues to Come As Surprise To Former Users of Recalled Drug
November 20, 2020
By: Irvin Jackson
In recent decades, millions of Americans have taken Zantac for treatment and prevention of heartburn. However, many of those former users remain unaware about the risk of cancer linked to Zantac, which resulted in the blockbuster drug being pulled from store shelves late last year.
Zantac (ranitidine) immediately became a top selling after it was introduced in 1983, with widespread advertisements that promoted the medication as safe and effective. However, since it was discovered that the active pharmaceutical ingredient may convert to high levels of a cancer-causing chemical, Zantac recalls have been issued for all version of the drug on the market, including prescription, over-the-counter and store-brand equivalents.
In September 2019, the independent pharmacy Valisure reported the problems publicly for the first time, filing a Citizen's Petition with the FDA after finding levels of the known carcinogen Nitrosodimethylamine (NDMA) in nearly all pills tested.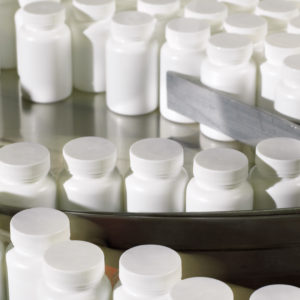 While the FDA has previously determined the permissible human intake of NDMA is only 96 nanograms per day, testing by Valisure found that each 150 mg Zantac tablet may produce between 2.4 million and 3.4 million nanogram, which raised immediate concerns about the cancer risk from Zantac.
Although Zantac was pulled from store shelves, little effort was made to notify former users about the recall or future risk they may face following years of exposure to NDMA.
The recalls were not the result of a manufacturing problem that caused the pills to become contaminated, but rather NDMA is released due to the inherent instability of the pharmaceutical ingredient ranitidine, which may produce the chemical byproduct during storage or as it passes through the human body. Since federal drug regulators were unable to ensure that pills distributed to consumers would not contain the carcinogen, Zantac was recalled and is unlikely to return to the market.
A growing number of Zantac lawsuits are now being pursued by former users diagnosed in prior years with breast cancer, testicular cancer, kidney cancer, bladder cancer, stomach cancer and other injuries that may have resulted from NDMA exposure. However, many individuals remain unaware prior use of the medication may have caused their cancer diagnosis.
Following limited media coverage around the time of the recalls, the only sustained effort to raise awareness among consumers has come from lawyers advertising from for Zantac claims. Reports suggest that has already resulted in tens of thousands of cases being investigated nationwide, but that likely only represents a small fraction of the actual cases of cancer caused by Zantac.
Allen

November 27, 2020 at 3:07 am

I have taken Zantac 150 3 times, but generally took generic ranitidine 150 for years. I have developed an ulcer in stomach, and pain in my descending colon. I have had many pre-cancerous polyps.
"*" indicates required fields