Zofran Pregnancy Use Linked To Increased Risk of Heart Defects, Study Shows
March 13, 2015
By: Irvin Jackson
A study by Swedish researchers raises further concerns about the pregnancy side effects of Zofran, indicating that GlaxoSmithKline's anti-nausea treatment may increase the risk that women given birth to children suffering certain forms of heart defects. 
The medical journal Reproductive Toxicity published a study late last year, which used data from the Swedish Medical Birth Register combined with the Swedish Register of Prescribed Drugs to identify 1,349 infants born to women who used Zofran early in their pregnancy between 1998 and 2012.
Researchers from the National Board of Health and Welfare in Stockholm Sweden found evidence that suggests a potential association between Zofran pregnancy use and an increased risk of heart malformations, most notably involving septum defects.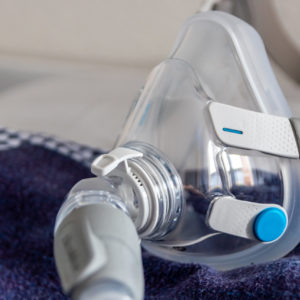 Did You Know?
Millions of Philips CPAP Machines Recalled
Philips DreamStation, CPAP and BiPAP machines sold in recent years may pose a risk of cancer, lung damage and other injuries.
Learn More
While an overall risk of major malformations was not found, researchers did identify a specific risk of cardiovascular defects linked to Zofran, with children of mothers who used Zofran during pregnancy being 62% more likely to experience heart problems. In addition, babies exposed to Zofran in pregnancy were twice as likely to have a septum defect, such as an atrial septal defect (ASD) or ventricular septal defect (VSD).
"[I]f an association between the use of ondansetron and an increased risk for cardiovascular defects is true, the strongly increasing off label use of the drug at nausea and vomiting in early pregnancy must be regarded as unsuitable and should be avoided," the researchers wrote, noting that the risk of septal defects from Zofran did reach statistical significance.
The results led researchers to concluded that Zofran should not be used by women for morning sickness or hyperemesis gravidarum (HG) experienced early in pregnancy until further large prospective studies are available to establish that the drug is safe for unborn infants.
Zofran Birth Defect Concerns
Zofran (ondansetron) is an anti-nausea medication sold by GlaxoSmithKline, which is only approved for use among cancer and surgery patients. However, it has been widely used "off-label" for morning sickness or HG pregnancy nausea and vomiting, even though the FDA has not determined that it is safe.
This latest study adds to a growing body of research on the Zofran pregnancy risks, which have suggested that unborn babies may be more likely to develop heart malformations, as well as cleft palate from Zofran.
In 2012, a study found that women prescribed Zofran during the first trimester were 2.37 times more likely to give birth to a child with a cleft palate, involving a separation in the roof of the mouth. In August 2013, a study was presented that found first-trimester of pregnancy Zofran use may double the risk of having a child with heart problems.
Another study published by the New England Journal of Medicine in 2013, however, found no link between Zofran and birth defects. The usefulness of those findings have been questioned, as the average gestational age of exposure was 10 weeks, suggesting that have of the pregnancies examined involved use of Zofran after the first trimester.
A follow up study presented in August 2013, which focused only on first trimester pregnancy use of Zofran, identified a 2 to 4 fold increased risk of certain heart defects among children exposed to the medication before birth.
In recent months, a growing number of families throughout the United States are now pursuing a Zofran lawsuit against GlaxoSmithKline, alleging that the drug maker placed their desire for profits before consumer safety, but withholding information from consumers and the medical community.
"*" indicates required fields