Nearly Two Dozen Firefighters Join Together in Lawsuit Over PFAS Exposure from Firefighting Foam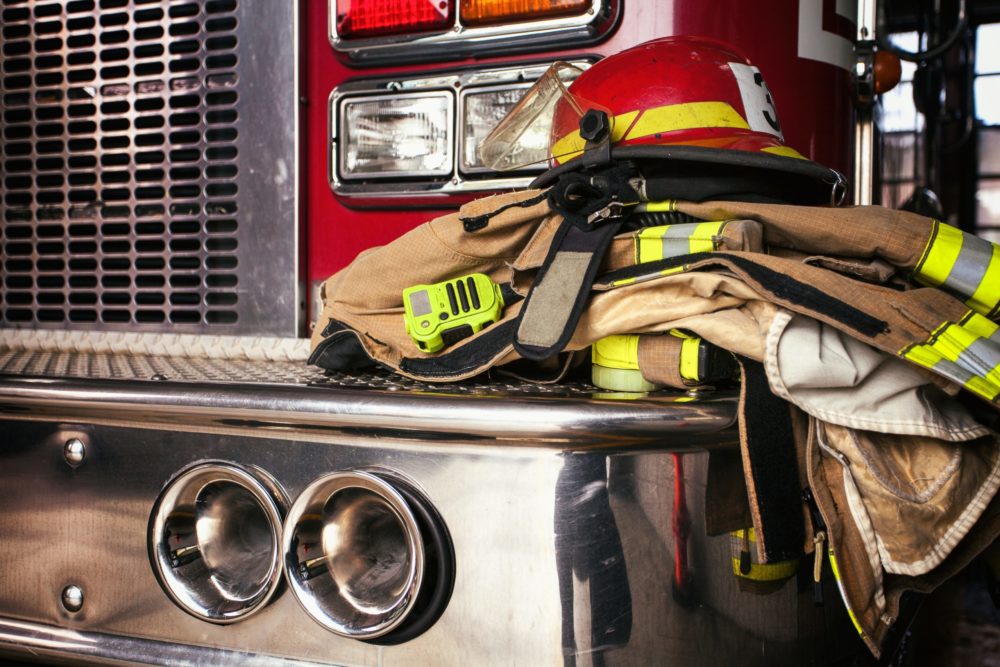 July 22, 2022
By: Irvin Jackson
A group of 23 firefighters and their spouses have joined together in a lawsuit over PFAS in firefighting foam, which was regularly used by each of them during their careers, and allegedly resulted in various cancers and other health problems.
The complaint (PDF) was filed in the U.S. District Court for the District of Massachusetts on July 15, pursuing claims against 3M Company, Honeywell Safety Products, Carrier and DuPont, among numerous other safety equipment and chemical manufacturers involved in the production or sale of aqueous film-forming foam (AFFF).
The firefighting foam has been widely used for decades to combat fuel based fires, and has been a common part of firefighter training, often ending with firefighters covering themselves in the foam. However, some firefighters are now developing testicular cancer, kidney cancer, pancreatic cancer and other injuries, with many of those impacted now presenting lawsuits against the manufacturers for failing to warn about the risks.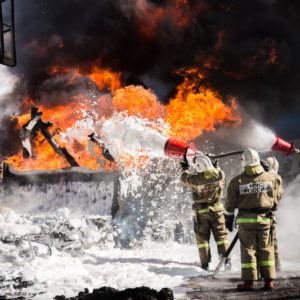 AFFF was sold for years with high levels of per- and polyfluoroalkyl substances (PFAS), which are commonly described as "forever chemicals," since they do not naturally breakdown and can bioaccumulate in the body and environment.
The toxic chemicals were first introduced into the manufacturing industry in the 1940's because of their ability to resist heat, grease, stains, and water. However, since then the chemicals have been linked to a myriad of adverse health effects including liver damage, thyroid disease, decreased fertility, high cholesterol, obesity, hormone suppression, and cancer.
Lawsuit Alleges Injuries Were Caused by PFAS in Firefighting Foam
The 23 plaintiffs in this most recent complaint are all current or retired firefighters from Massachusetts, along with four spouses. The lawsuit indicates they worked for various cities and towns throughout the state, including Boston, where they were exposed to toxic firefighting foam for decades.
Some of the ailments suffered by plaintiffs, which they say was caused by PFAS exposure, include bladder cancer, ulcerative colitis, prostate cancer, kidney cancer, liver cancer, colon cancer and skin cancer, with prostate cancer appearing to be the most common malignancy.
All indicate blood serum testing showed they had significantly elevated levels of PFAS in their blood.
"To date, there is no safe, acceptable or 'normal' level of PFAS in the human body," the lawsuit states. "PFAS exposure affects nearly every system in the human body. It has been associated with multiple and serious adverse health effects in humans including, but not limited to, cancer, tumors, liver damage, immune system and endocrine disorders, thyroid disease, ulcerative colitis, birth defects, decreased fertility, pregnancy-induced hypertension, accelerated changes in gene expression, and increases in oxidative stress which can contribute to DNA changes, tumor promotion, and other health conditions."
The lawsuit notes that manufacturers of the chemicals and protective gear never told them their turnouts, traditional firefighting protective coats, were not enough to prevent PFAS exposure, and were not told they needed additional protection. It was only years later, after firefighter foam exposure began to get public attention, that they learned they had high levels of PFAS in their blood, according to the complaint.
Federal Litigation Consolidated for Firefighter Cancer Claims and Water Contamination
The complaint will be consolidated with hundreds of similar firefighter PFAS foam lawsuits filed throughout the federal court system, since each of the claims raise similar questions of fact and law.
U.S. District Judge Richard Gergel is presiding over coordinated pretrial proceedings for all claims brought throughout the federal court system by firefighters, as well as local water suppliers now facing costs associated with cleaning up PFAS chemicals from the water supply.
There are also now a growing number of PFAS water contamination lawsuits brought by individuals who never had direct contact with the firefighting foam, but regularly drank tap water in areas around military bases, airports and other training facilities, where AFFF was regularly used and the chemicals have leached into local drinking water supplies.
"*" indicates required fields