Recall of Valsartan, Losartan and Irbesartan Issued in Canada Due to Azido Impurity
June 01, 2021
By: Russell Maas
Several years after recalls were issued for nearly all versions of valartan, losartan and irbesartan in the United States, due to high levels of cancer-causing chemical byproducts that contaminated the generic blood pressure drugs, Canadian health officials have announced new recalls for the sartan-based medications, after discovering a different type of impurity.
Health Canada announced the recall due to azido impurity on May 30, stating that multiple lots of valsartan, irbesartan and losartan may be contaminated with the mutagen, which may also carry an increased cancer risk after long-term exposure.
The recalls involve sartan-based medications, which are angiotensin receptor blockers (ARBs) manufactured to relax blood vessels so that blood can flow more easily. The medications are used to treat patients with high blood pressure to help prevent heart attacks and stroke. They are also used in patients with heart failure or those who have had a recent heart attack.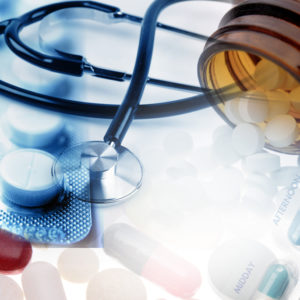 According to Health Canada's recall notice, product testing has found excessive levels of azido impurities, which are chemical substances known to cause a change in the DNA of a cell. Health Canada stated in the release "there are established international guidelines that recommend that mutagenic impurities be kept at or below a specific level because exposure to a mutagen over the long term at a level above what is considered to be safe, has the potential to increase the risk of cancer."
While only specific lots of the drugs have been recalled, Health Canada is instructing patients to continue taking their medications until they have spoken with their healthcare professional or pharmacist, as stopping the medication could cause serious and potentially life threatening adverse health consequences.
It is unclear whether the same medications were distributed in the United States.
In July 2018, the U.S. Food and Drug Administration (FDA) started issuing valsartan recalls that impacted most of the U.S. supply for the generic version of Diovan. Subsequent recalls were also issued for certain versions of losartan and irbesartan, each due to the discovery of a chemical impurity known as N-nitrosodimethylamine (NDMA), which is a potent human carcinogen.
Hundreds of valsartan lawsuits are now pending in the U.S. court system, each involving similar allegations that years of exposure to NDMA in the blood pressure drug caused the development of stomach cancer, liver cancer, esophageal cancer, prostate cancer, pancreatic cancer and other injuries which develop as the chemicals traveled through the digestive system.
Given common questions of fact and law raised in complaints filed in U.S. District Courts nationwide, the federal litigation has been centralized for pretrial proceedings before U.S. District Judge Robert B. Kugler in the District of New Jersey, as part of a multidistrict litigation (MDL), where a series of "bellwether" cases are being prepared for early trial dates that are not expected to begin until at least 2022.
While the outcome of these early test trials will not be binding on other plaintiffs, they will be closely watched by parties involved in the litigation and may have a large influence on potential valsartan cancer settlements, which may be necessary to avoid the need for each individual claim to be remanded back to U.S. District Courts nationwide for separate trial dates in the coming years.
"*" indicates required fields