Teva Recalls Losartan Tablets Over Cancer-Causing Impurities
April 29, 2019
By: Irvin Jackson
Following a number of recalls involving valsartan and similar blood pressure drugs, Teva Pharmaceuticals indicates that it is recalling dozens of lots of losartan, due to the presence of Nitroso-N-methyl-4-aminobutyric acid (NMBA), which is another cancer-causing chemical that is believed to be a byproduct of the generic drug manufacturing process.
The FDA announced a Teva Losartan Potassium Tablets recall on April 27, indicating that NMBA was found in at least six lots of active pharmaceutical ingredient manufactured by Hetero Labs Limited in India, which were above the levels the FDA considers acceptable.
Although no illnesses or adverse events have been linked to the recalled tablets, NMBA and similar contaminants have been linked to reports of liver cancer, kidney cancer, gastric cancer and other injuries among users of valsartan and other blood pressure drugs.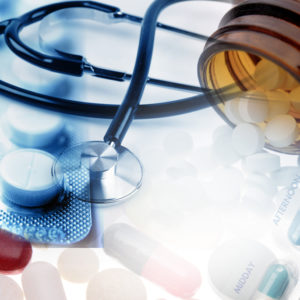 Learn More About
Side effects of recalled valsartan may increase the risk of cancer, due to an impurity discovered in certain generic versions of the hypertension drug.
Learn More About this Lawsuit
The impacted lots of the ingredients were used to make 35 lots of bulk Losartan Potassium USP Tablets, which are being recalled at the patient level.
NMBA is the third chemical impurity that has been found in large numbers of generic blood pressure drugs since the first problems were reported with generic valsartan tablets in July 2018, after it was discovered that much of the U.S. supply of the generic drug had been distributed for years with a cancer-causing chemical by-product of the manufacturing process. Since then, hundreds of valsartan lawsuits have been filed by individuals diagnosed with cancer following years of exposure to the contaminants.
Prior recalls have been linked to the presence of N-nitrosodimethylamine (NDMA) and N-Nitrosodiethylamine (NDEA), which each known to increase the risk of cancer among humans, impacting different generic versions of valsartan, losartan, irbesartan and other products.
This latest losartan recall only applies to certain lots found to have levels of NMBA above the currently acceptable daily intake levels, which the FDA recently set to be higher than normally allowed due to concerns over a potential blood pressure medication shortage.
The recall affects six lots of Losartan Potassium tablets, USP 25mg, which are light-green in color, film-coated and teardrop-shaped biconvex tablets. They are embossed with "LK 25" on one side and ">" on the other. The recall also affects 29 lots of Losartan Potassium tablets USP 100 mg, which are dark green, film-coated, oval-shaped biconvex tablets. They have "LK100" on one side and ">" on the other.
According to the recall, the lots were sold exclusively to Golden State Medical Supply of Camarillo, California, which sold them under its own label and distributed the tainted tablets in 30, 90, and 1,000 count bottles. A complete list of affected lots is available in the recall notice.
Teva indicates it has notified Golden State Medical Supply of the need for the recall, and distributors and retailers are being urged to stop selling the pills.
Patients taking the recalled tablets are advised to continue taking them until they can contact their pharmacist or physician in order to switch to an alternative tablet or treatment. The recall notice warns that the risk of adverse events from discontinuing the pills suddenly is significantly higher than the risk of cancer.
Consumers and patients with medical questions or who wish to report an adverse event can contact Teva Medical Information by calling 888-838-2872 and selecting option 3, then option 4. They can also send an email to druginfo@tevapharm.com.
The FDA also requests that adverse events be reported to the MedWatch Adverse Event Reporting Program.
Daniel

January 17, 2020 at 3:24 am

I now have liver cancer after using the recalled BP meds. Losartan. Totally No other cancers in the body.
"*" indicates required fields