Generic Valsartan Recall Expanded Again, After Cancer-Causing Ingredient Found in Pills from Another Manufacturer
August 20, 2018
By: Irvin Jackson
Federal regulators have once again expanded the nationwide recall of generic valsartan, indicating that hypertension tablets sold by Torrent Pharmaceuticals may also be contaminated with a potential cancer-causing ingredient. 
The FDA announced the Torrent Pharmaceuticals Valsartan/Amlodipine/HCTZ tablets  recall on August 17, warning that the medications may contain the impurity N-nitrosodimethylamine (NDMA), which has been linked a risk of liver cancer, kidney cancer and other types of cancer.
This is the latest in a string of generic valsartan recalls issued in recent weeks as a result of NDMA contained in pills distributed by a number of drug manufacturers.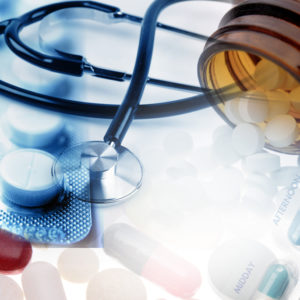 The initial valsartan recall was announced by the EMA on July 5, after batches of the active ingredient supplied by Zhejiang Huahai Pharmaceuticals in China, tested positive for NDMA. That initial recall affected about 2,300 batches of valsartan and valsartan HCT shipped throughout Europe and Canada.
The same manufacturer made the recalled Torrent Pharmaceutical pills.
The FDA followed with its own recall announcement on July 13, indicating that the agency had launched an investigation to determine the scope of the contamination and the potential risk to consumers.
The agency determined that a number of manufacturers have been distributing the contaminated pills for years. Like the EMA, the FDA also noted NDMA has been linked to cancer risks in animal studies and that the U.S. Environmental Protection Agency (EPA) determined that consuming up to 96 nanograms of NDMA per day is considered reasonably safe for human ingestion.
The latest recall affects 14 lots of valsartan/amlodipine/HCTZ tablets with expiration dates including Nov-2019, Dec-2019, and Jan-2020. A complete list of the affected medications is available on the FDA recall notice, linked above.
Consumers with questions regarding this recall can call Torrent Pharmaceuticals Limited at 1-800-912-9561.
The FDA requests that any consumers or healthcare providers who experience an adverse event linked to the recalled products file a report with the FDA's MedWatch Adverse Event Reporting program.
A number of consumers who have been diagnosed with liver cancer, kidney cancer, lung cancer or suffered an acute liver injury in recent years are now reviewing whether they may be eligible for compensation through a valsartan lawsuit against the manufacturers of the generic drug, with lawyers providing free consultations and case evaluations for individuals nationwide.
"*" indicates required fields