Valsartan Cancer Cases Must Be Brought Through Short-Form Complaint in MDL
August 23, 2019
By: Austin Kirk
The U.S. District Judge presiding over all valsartan lawsuits pending in the federal court system has issued an order, which require all future cases brought by individuals diagnosed with cancer following exposure to the recalled blood pressure drug to complete a "short-form" complaint, which will assist the parties and Court in tracking and coordinating the growing number of cases brought by individuals nationwide.
There are currently more than 100 product liability lawsuits pending in the federal court system, which have been brought against various generic drug manufacturers and distributors, each raising similar claims that problems with the manufacturing process resulted in pills being contaminated with known human carcinogens, including N-nitrosodimethylamine (NDMA) and N-Nitrosodiethylamine (NDEA).
As individuals diagnosed with esophageal cancer, liver cancer, kidney cancer, stomach cancer and other gastrointestinal tract cancers continue to contact lawyers and review new valsartan cancer cases, the size of the litigation is expected to grow rapidly in the coming months and years, with estimates suggesting that more than 2,000 lawsuits will eventually be brought in the federal court system.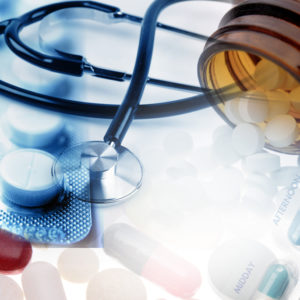 Given common questions of fact and law presented in complaints filed in various different U.S. District Courts nationwide, the U.S. Judicial Panel on Multidistrict Litigation (JPML) established coordinated pretrial proceedings in February 2019, which resulted in the transfer of cases pending throughout the federal court system to U.S. District Judge Robert B. Kugler in the District of New Jersey. The process is designed to reduce duplicative discovery, avoid conflicting pretrial schedules and serve the convenience of the parties, witnesses and the judicial system.
In a case management order (PDF) issued on August 20, U.S. Magistrate Judge Joel Schneider ordered all plaintiffs, including those with previously filed lawsuits, submit a Short Form Complaint within 30 days. In addition, all future cases filed directly into the federal multidistrict litigation (MDL) must utilize the seven page form, and claims transferred from other U.S. District Courts must complete the form within 30 days of being sent to the MDL.
The structure of the Short Form Complaints allows the parties and Court to easily categorize the valsartan cancer cases, where parties adopt certain allegations from a Master Long Form Complaint and select options for the defendants involved, and types of cancer.
The Short Form Complaint includes options for more than 50 manufacturers, distributors, repackagers, labelers, pharmacies, and wholesalers involved in the sale of contaminated valsartan pills, which impacted most of the U.S. supply for the hypertension drug in recent years.
In addition to electing different allegations, seven different types of cancer linked to the recalled valsartan are presented as options for plaintiffs to indicate the injury they have suffered, including liver cancer, kidney cancer, stomach cancer, colorectal cancer, pancreatic cancer, esophageal cancer, and small intestine cancer.
In complex product liability litigation, where a large number of individuals are pursuing claims involving the same or similar allegations, it is common for the Court to adopt a streamlined process for filing new claims, where plaintiffs are able to bring cases through a "short form" complaint, which adopts more detailed allegations outlined in one single "master" complaint approved by the Court. The process is also designed to help standardize the gathering of information about a large number of cases, categorizing claims by injuries or allegations.
As part of the coordinated pretrial proceedings, it is expected that Judge Kugler will establish a "bellwether" process where a representative group claims will be prepared for early trial dates in the MDL, to help the parties gauge how juries may respond to evidence and testimony that will be repeated throughout the litigation, and promote potential valsartan settlements with the manufacturers and distributors of the contaminated pills.
sari

February 4, 2020 at 1:54 am

Why hasn't uterine cancer, the cancer most likely to be caused by NDMA-contaminated valsartan, been included in the MDL? Is it because it only affects women?
"*" indicates required fields