Class Action Lawsuit Alleges Valsartan Impurities Made Made Recalled Generics New, Unapproved Drugs
May 31, 2019
By: Irvin Jackson
According to allegations raised in a recently filed class action lawsuit over valsartan, recalled generic versions of the blood pressure medication distributed in recent years should be considered an unapproved drug, due to the presence of cancer-causing chemical impurities that are not found in the name-brand drug the were supposed to be copying.
In a complaint (PDF) filed last week in the U.S. District Court for the District of New Jersey, plaintiff Sarah Zehr accuses the manufacturers of contaminated valsartan drugs of illegally selling those products in the U.S., and then falsely advertising them as generic valsartan equivalents, bilking hundreds of thousands of consumers and putting their health at risk.
The lawsuit seeks class action status on behalf of Zehr and all Florida residents who purchased recalled generic valsartan products manufactured and distributed by Zhejiang Huahai Pharmaceutical Co., Ltd., Prinston Pharmaceutical, Inc. and Solco Healthcare U.S., which are all defendants in the claim.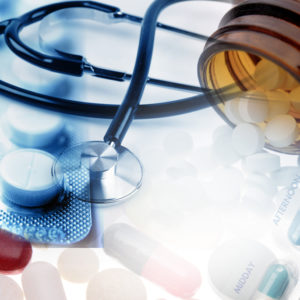 The valsartan class action indicates that a byproduct of the generic drug manufacturing process resulted in drugs being distributed by several different companies with cancer-causing impurities, including N-nitrosodimethylamine (NDMA) and N-Nitrosodiethylamine (NDEA), which may increase the risk of liver cancer, kidney cancer, colon cancer, stomach cancer and other digestive tract cancers.
Since generic drugs are supposed to be the equivalent of brand-name versions, and should be virtually indistinguishable, the lawsuit notes that these drugs are unadulterated by federal law and misbranded because they contained NDEA and NDMA, which was never detected in the brand-name drug, Diovan.
"NDMA and NDEA both have the ability to cause cancer by triggering genetic mutations in humans. This mutation affects the structure of the human body, and thus, NDMA and NDEA are, by definition, active ingredients in a drug," the lawsuit states. "FDA further requires that whenever a new, active ingredient is added to a drug, then the drug becomes an entirely new drug, necessitating a submission of a New Drug Application by the manufacturer. Absent such an application, followed by a review and approval by the FDA, this new drug remains a distinct, unapproved product."
Zehr does not indicate she suffered cancer from taking the drugs, but notes she is now at significant increased risk of cancer due to her consumption of the drugs before they were recalled. As a result, the lawsuit claims that Zehr will require medical monitoring for the rest of her life, and also seeks compensation for the money she and others spent on the drugs believing them to be equivalent to Diovan.
Since July 2018, a number of different generic valsartan recalls have been issued due to the presence of NDMA and NDEA, impacting a large portion of the pills available throughout the United States in recent years.
This latest lawsuit joins a number of valsartan class action lawsuits pursuing damages for users of the medications who have not been diagnosed with cancer, seeking reimbursement for the cost of what were essentially worthless drugs, and funding for medical monitoring they may require for the rest of their lives due to their exposure to cancer-causing agents.
For individuals who have been diagnosed with cancer or who lost loved ones to cancer after use of the recalled medications, valsartan lawsuits are also being reviewed by product liability lawyers.
The FDA has assigned a group of pharmacists and nurses to answer consumer's questions about the recalls. Since the first recalls, the agency indicates it has received more than 6,000 inquiries from patients, doctors, nurses, pharmacists and academics. Inquiries can be made by calling 855-543-3784 or by sending an email to druginfo@fda.hhs.gov.
"*" indicates required fields