Colon Cancer Lawsuit Filed Over Use Of Valsartan Tainted With Cancer-Causing Agents
April 09, 2019
By: Irvin Jackson
As a result of exposure to recalled valsartan drugs, which were distributed nationwide with chemical impurities in recent years, a Mississippi man indicates he was diagnosed with colon cancer, according a product liability lawsuit recently filed against manufacturers of the generic hypertension pills.
The complaint (PDF) was filed last month by Walter Hurens in the U.S. District Court for the Southern District of Mississippi, naming Aurobindo Pharma and Acetris, LLC as defendants.
Hurens states that he was prescribed generic valsartan in February 2017, for treatment of high blood pressure. Following use of the pills for about a year, he was diagnosed with colon cancer in February 2018, and months later he learned that the drugs he took were part of recent valsartan recalls, which were first announced in summer of 2018 after cancer-causing impurities were detected.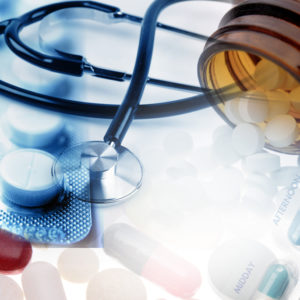 The lawsuit notes that the manufacturers never disclosed that the drug contained known carcinogens, including N-nitrosodimethylamine (NDMA) or N-Nitrosodiethylamine (NDEA), until the FDA started issuing drug recalls in July 2018.
The cancer-causing impurities in the recalled valsartan pills have been linked to reports of liver cancer, colon cancer, stomach cancer and other digestive tract cancers.
"The U.S. Health Department set strict limits on the amount of NDMA that is permitted in each category of food, but these limits are dwarfed by the amount of NDMA present in the samples of the valsartan-containing medications," the lawsuit states.
Since the first recalls were announced, the FDA has received thousands of inquiries from patients, doctors, nurses, pharmacists and academics about the contaminated valsartan, and have assigned a group of pharmacists and nurses to answer consumer's questions about the recalls.
The case joins a growing number of valsartan recall lawsuits filed in recent months by individuals who indicate they were left with cancer following exposure to the tainted drugs.
In addition, a number of valsartan class action claims are pursuing damages for users of the medications who have not been diagnosed with cancer, but seek reimbursement for the cost of what were essentially worthless drugs, and funding for medical monitoring they may require for the rest of their lives due to their exposure to cancer-causing agents.
"*" indicates required fields